Houston Museum District Spa Products
Naturopathica
Our product range includes skin care, body care and herbal remedies designed by product architect and healing arts practitioner Barbara Close, whose expertise in Therapeutic Herbalism and exploration of natural therapies around the globe inform the fusion of nature and science. Our skin care products work with the skin's natural processes to "smooth and firm," "hydrate and protect," "brighten and revitalize," and "clarify and rebalance" using proven botanical ingredients and clean cosmeceuticals to deliver results.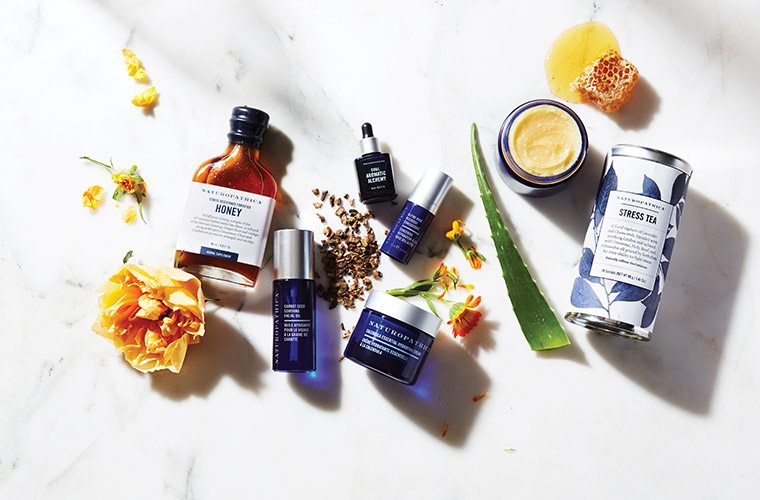 Our Body Care and Remedies combine traditional healing practices with modern inspiration to support muscle and joint health, stress relief, women's wellness and natural immunity. Our care products, created to nurture skin and body health, are tested and proven at our healing arts centers and are the professional's choice in over 350 destination and resort spas throughout North America.
Babor
As a world leader in luxury professional skincare, BABOR has always looked to strategic partnerships for success - working globally with luxury resorts, hotels and destination spas, premium day spas, top dermatologists, and plastic surgeons. Each of these partnerships continue to reflect one of the biggest skin care trends today: the desire to offer products that combine the best of nature and science.
It all began in 1956 with a black rose – the symbol of infinite beauty. Since then, as a pioneer in professional skincare, BABOR has set the standard in skincare research, made in Germany. Today, we remain driven by that pioneering spirit in our passionate quest for individual beauty. At BABOR, our highly innovative active formulations are carefully combined with our exclusive treatment methods to provide outstanding results and a uniquely indulgent experience each and every time.
INFRARED SAUNA
Inside Women and Men's Spa areas, guests can enjoy an infrared sauna. Infrared Sauna is completely safe and produces the same far infrared heat produced by the sun. The Far-infrared heat is required for all living things for optimum health. The radiant heat from your Clearlight Far Infrared Sauna surrounds you and penetrates deeply into your joints, muscles and tissues, speeding oxygen flow and increasing circulation. Using your Clearlight Far Infrared Sauna helps to remove impurities from your cells, specifically the cells inside our fat where our body stores waste and harmful toxins such as cholesterol and heavy metals. When used properly, your Clearlight Far Infrared Sauna will help provide a lifetime of healthful living.
Completely harmless, we feel far infrared heat from such sources as the sun (without the harmful ultraviolet waves that the sun gives off) and fires. Just as visible light has a range of wavelengths (running from red to violet), so does infrared light: longer wavelength infrared waves are thermal, while short or near infrared waves are not hot at all, in fact, you cannot even feel them. It is the far infrared energy that is most beneficial, penetrating the skin and increasing circulation to help rid the body of harmful toxins.