Houston Memorial City Meeting
Venues
At our Houston Memorial City hotel, we are proud to offer guests over 11,000 square feet of stylish and functional meeting space. Whether you're looking to host a large conference, celebration, or a small and productive business meeting, our selection of seven Houston meeting venues are perfectly suited to accommodate events of all kinds.
Browse through our room offerings below and submit a request for proposal to get started planning your event.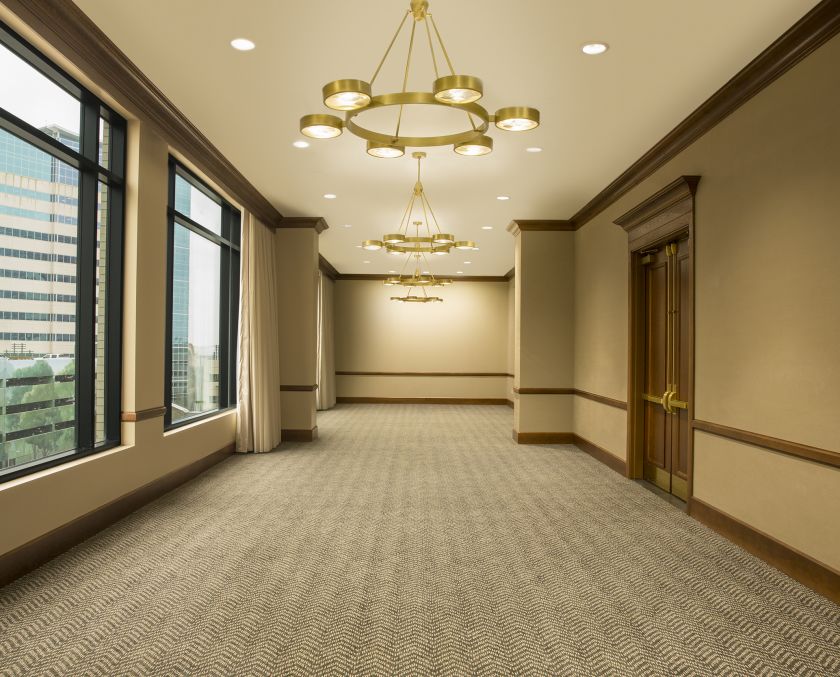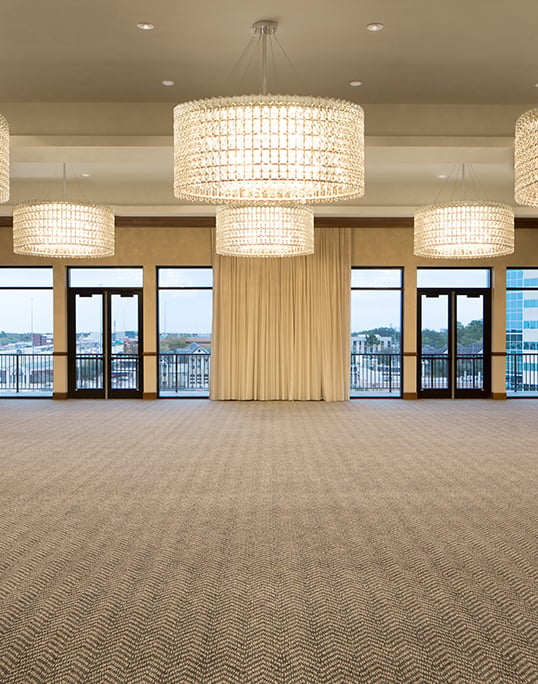 Great Expectations
A full wall of windows brings abundant natural light to this Main Ballroom. The luxe drapery and oversize crystal chandeliers exceed your guests' expectations when hosting an event. Modern sophistication is the theme here. Tailored materials and romantic lighting exude an elegant attitude.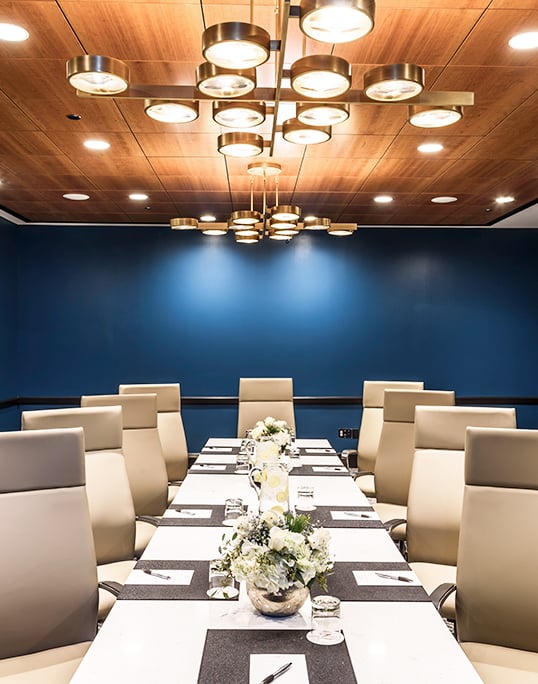 The Blue Room
Just as you would imagine, a Blue Room. Quirky and unique, this is a perfect place to host an unforgettable meeting. Like the office of a well-traveled style maker, the bold boundaries of this space inspire thoughts outside of the box.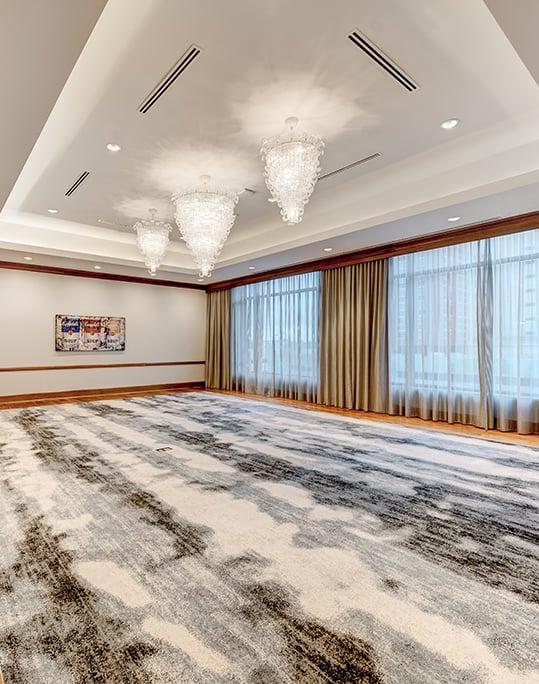 The Conversation Salon
Named for its ability to incite the most memorable chats, the Conversation Salon has all the convenience of a large ballroom, but the ambience of an intimate space. With a vintage stone mantle and walnut floors flanking an inset area rug, this space leaves no detailed untouched.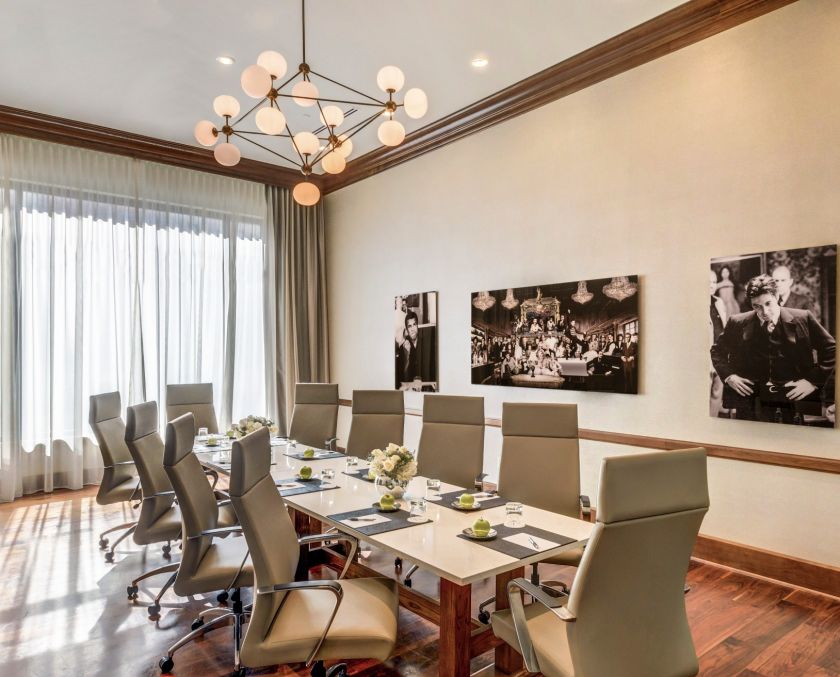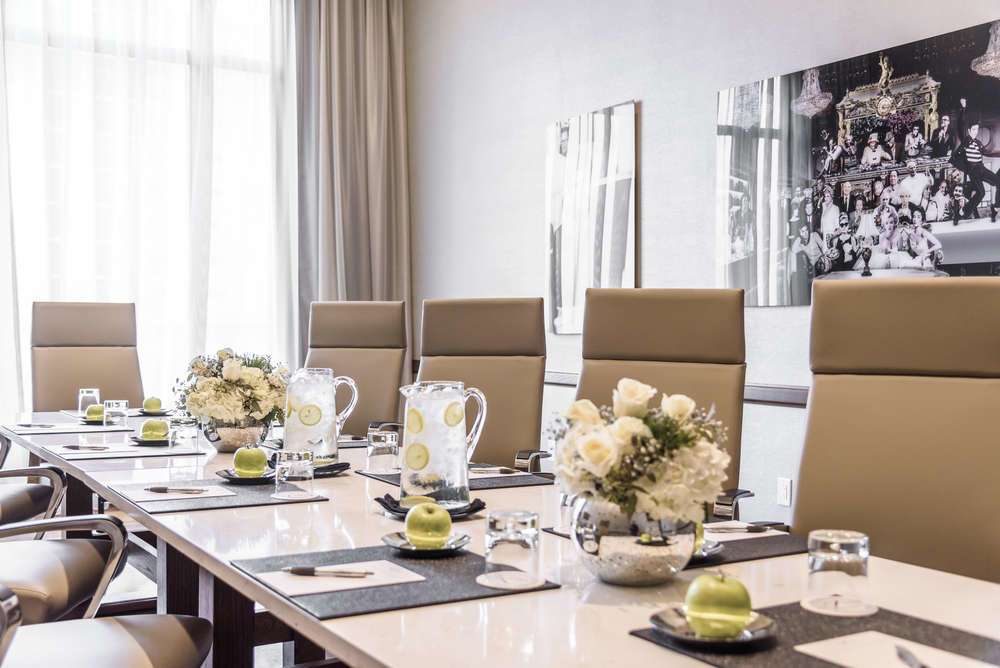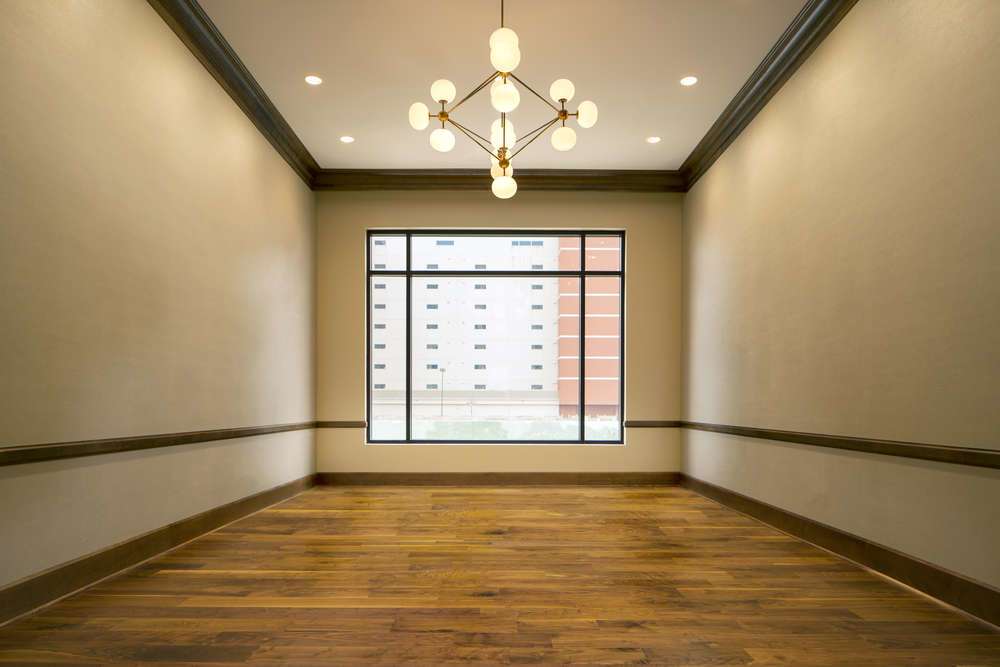 The Wishmaker
Gracious moldings and a wall of windows add drama and luxury to this timeless space. Custom carpet and textured wallcoverings add tactile interest, while crystal chandeliers enhance the atmosphere.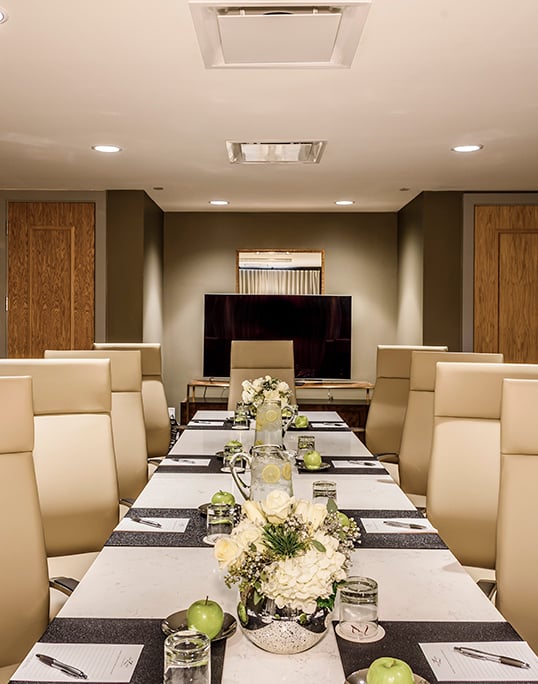 X
Named for the Roman Numeral which notes its location within the Hotel, this 10th floor meeting room feels like a secret tucked away from the rest of the meeting spaces. Geometric carpet and moody colors feel at home amongst the hotel, while found furniture pieces and unexpected artwork give this space an elevated personality.