HOUSTON MEMORIAL CITY ZaSpa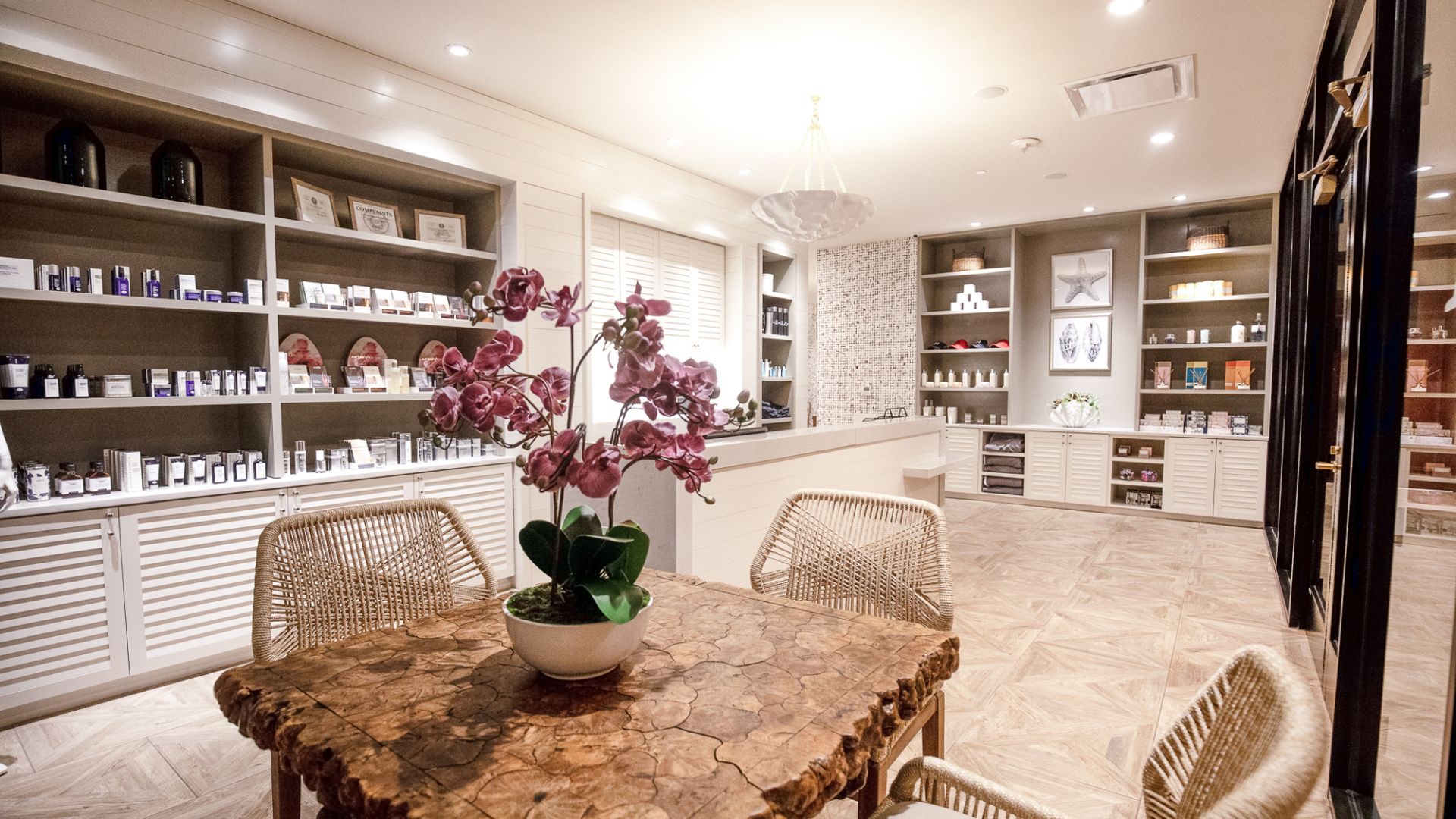 BE PAMPERED AT THE BEST SPA IN HOUSTON
Whether you are traveling for business, pleasure, or just stopping by for a massage, the best spa in Houston is sure to leave you with a vacation feeling. The acclaimed ZaSpa treatment menus focus on seasonal and local products all within a space that embodies peace while catering to the mind and body of each guest. Facials, massages, and couples' treatments are just a few of the many features included in the extensive spa menu. With a product range that includes skin care, body care and herbal remedies, many of the spa treatments are also available in guest rooms. ZaSpa in Houston Memorial City promises a restorative experience for the senses and provides a relaxing escape.
ZaSpa houston memorial Hours:
MON-TUES:

Closed

WED-THURS:

10AM-6PM

FRI & SUN:

9AM-6PM

SAT:

9AM-7PM
GROUP SPA EXPERIENCE
Indulge in a realm of relaxation where group spa days are crafted with precision and luxury. At Hotel ZaZa Austin, we elevate every moment, ensuring an unparalleled experience for you and your group.
For groups of 6+
COMPLIMENTARY REFRESHMENTS
On arrival, we treat our groups to a fresh fruit platter and choice of mimosas or prosecco. Non-alcoholic beverages are also available, featuring fruit-infused water and soothing herbal teas.
EXCLUSIVE HOTEL POOL ACCESS
Dip into luxury. All group bookings gain exclusive access to Hotel ZaZa's pristine pool.
VALET ON US
Make grand entrances with our complimentary valet parking for all group bookings.
OPTIONAL DINING
Opt for an added touch of indulgence. Our spa offers a food menu boasting a variety of either healthy or gourmet options, perfect for rounding off your spa day.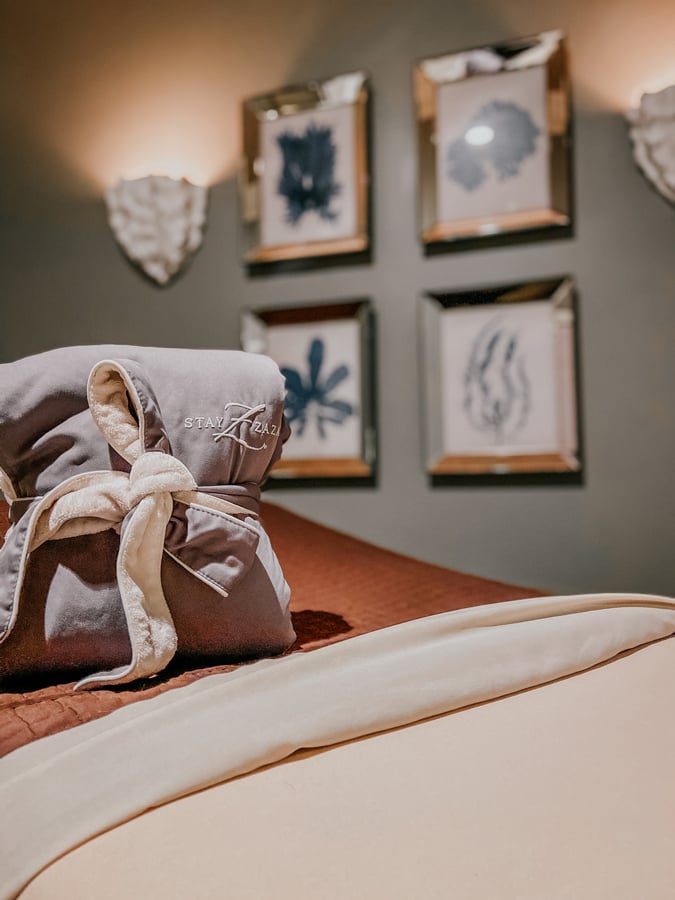 TAILORED SCHEDULING
treatments tailored to your group's needs. We fine-tune schedules, ensuring seamless experiences from start to finish.
CUSTOMIZABLE GIFT BAGS
Gift memories that linger. Hosts can customize gifts for attendees, offering selections from skincare products to aromatic candles, plush robes, and rejuvenating bath salts.
PLUS DISCOUNTS!
On weekends, groups of 6 or more enjoy 10% off full service treatments and Weekdays Groups of 6 or more can relish 20% off on treatments.
Booking rules apply
Join us at Hotel ZaZa and redefine your group spa experience. From the first touch to the final farewell, experience relaxation in its purest form.
Please contact us zaspamemorialcity@hotelzaza.com to book your group experience.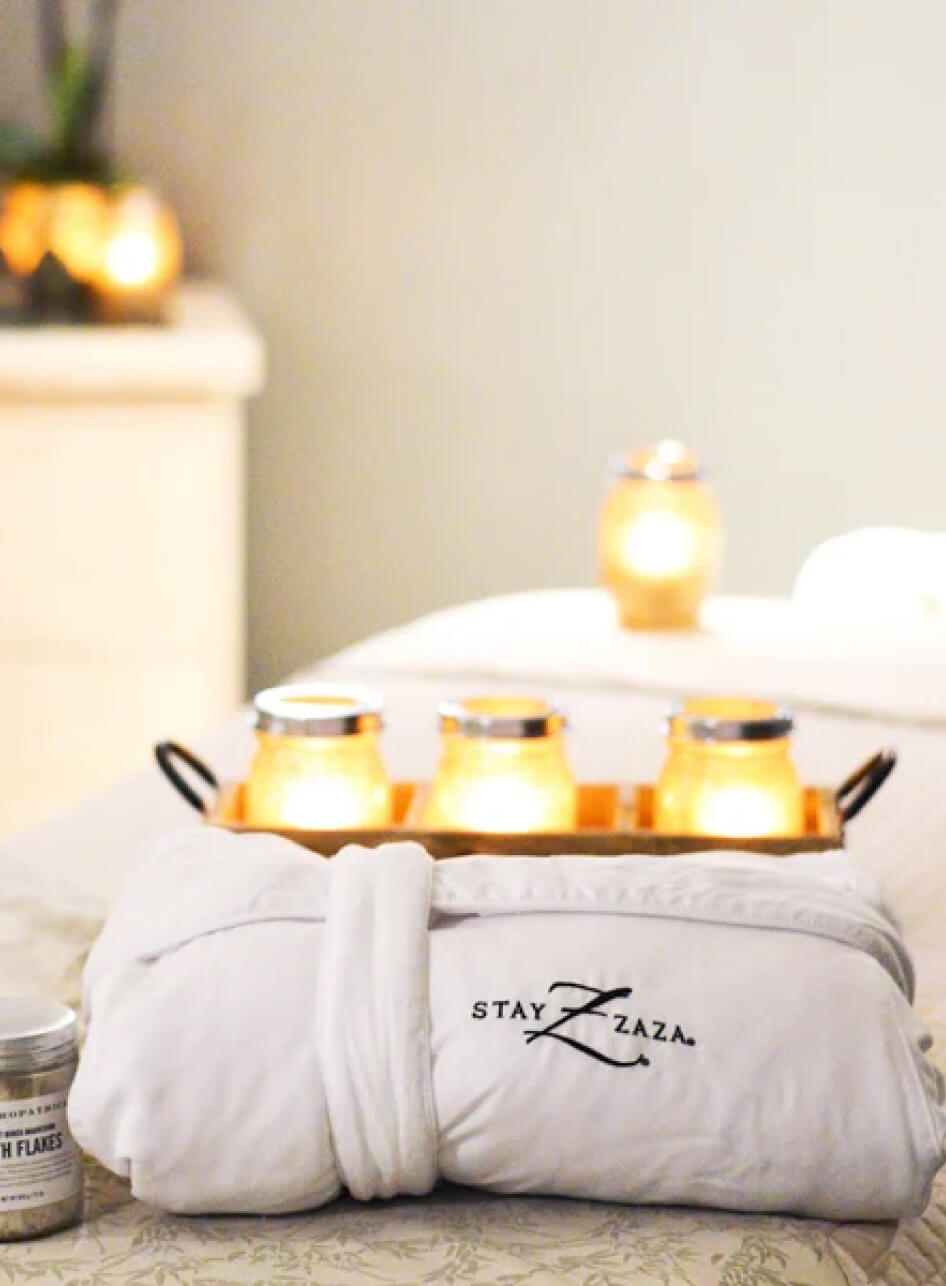 INFRARED SAUNA
Inside Women and Men's Spa areas, guests can enjoy an infrared sauna. Infrared Sauna is completely safe and produces the same far infrared heat produced by the sun. The Far-infrared heat is required for all living things for optimum health. The radiant heat from your Clearlight Far Infrared Sauna surrounds you and penetrates deeply into your joints, muscles and tissues, speeding oxygen flow and increasing circulation. Using your Clearlight Far Infrared Sauna helps to remove impurities from your cells, specifically the cells inside our fat where our body stores waste and harmful toxins such as cholesterol and heavy metals. When used properly, your Clearlight Far Infrared Sauna will help provide a lifetime of healthful living.
Completely harmless, we feel far infrared heat from such sources as the sun (without the harmful ultraviolet waves that the sun gives off) and fires. Just as visible light has a range of wavelengths (running from red to violet), so does infrared light: longer wavelength infrared waves are thermal, while short or near infrared waves are not hot at all, in fact, you cannot even feel them. It is the far infrared energy that is most beneficial, penetrating the skin and increasing circulation to help rid the body of harmful toxins.