GUEST ROOMSBALCONY KING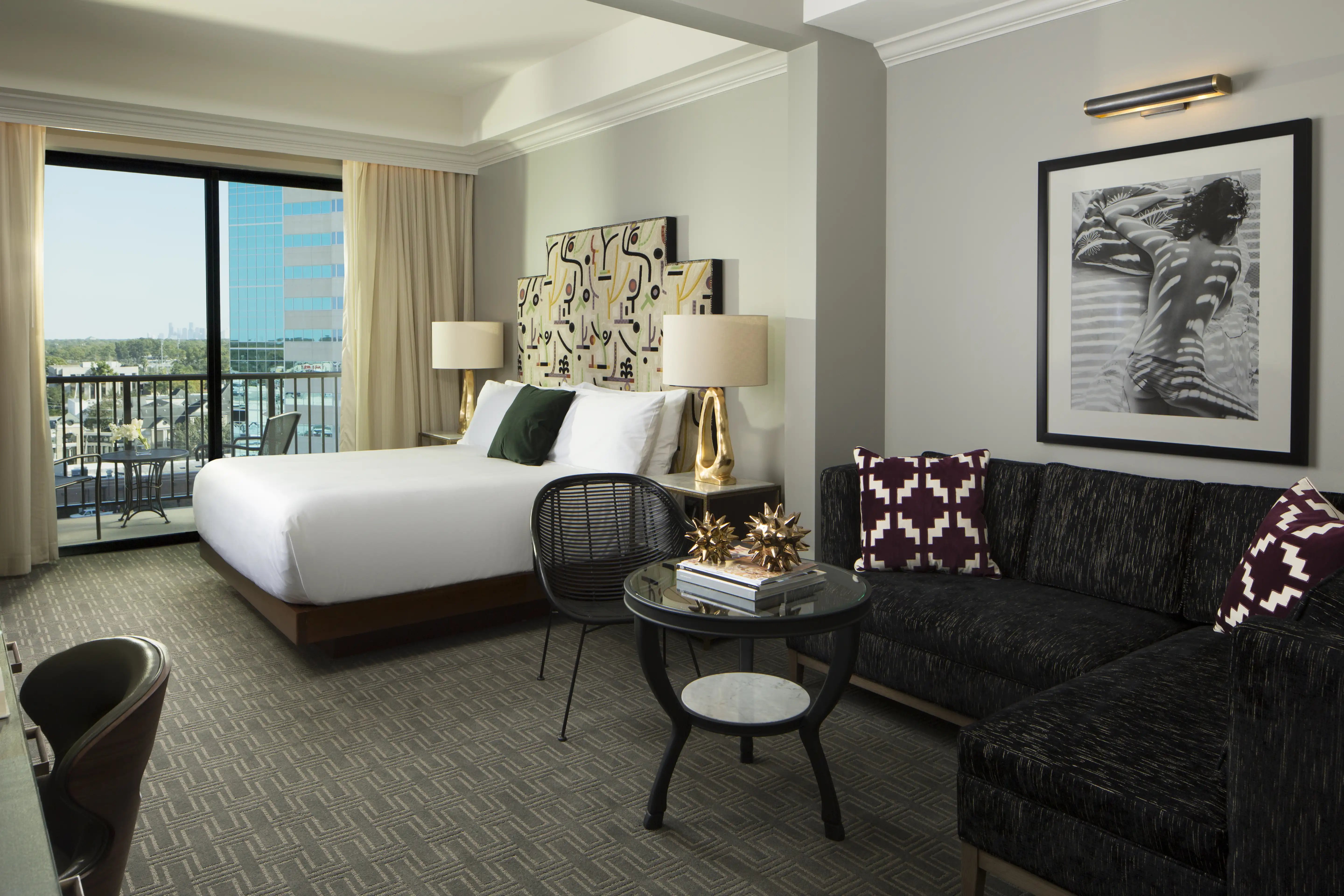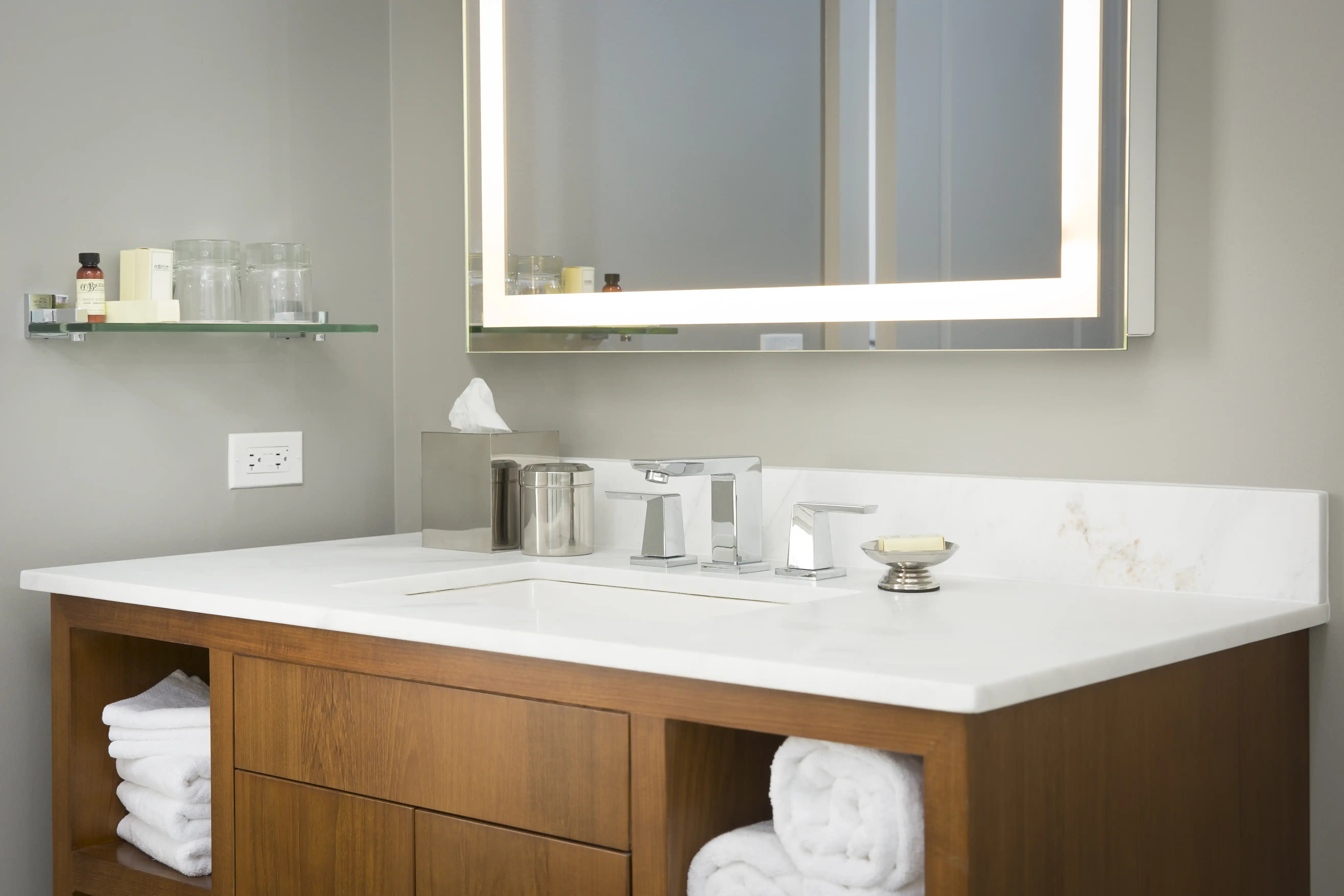 An upgraded alternative to a typical hotel haven, this expansive room feels much more like a suite. An entry seating area with a residential feeling gives these rooms added comfort and a full balcony offers guests the luxury to dine and lounge. Well-designed lighting highlights art and elements throughout the room while tailored, mid-century pieces mix with eclectic moments throughout to create a truly unique design. With a bold headboard and carved pyramidal armoire, each component of the sleeping area is teeming with artful touches to make it one of the most exciting hotel rooms near Memorial City Mall.
Amenities
Free Wi-Fi
Pet Friendly
Fully Stocked Minibar
High Pressure Shower
Blackout Drapes
In Room Safe
Iron and Board

Full-Service Spa
AM Butler Pantry
Business Center
Resort Style Outdoor Pool
Fitness Center
Room Service
Onsite Dining
Magic Carpet Ride
Any Questions?