Austin Downtown Meetings & Events
Hotel ZaZa Austin features 10,000 square feet of meeting, pre-function, and event space. High ceilings, exposed brick, majestic windows, and grand lighting make our ballrooms stand-outs that add unforgettable style to every event. No matter the size of your group, Hotel ZaZa can handle every detail seamlessly.
Kick your productivity into high gear with our convenient business amenities. Enjoy spacious guest rooms with work desks and business-friendly features including complimentary Wi-Fi throughout the hotel, our ZIP Guest Loyalty Program, and an ideal location near top area businesses.
Services
Take the stress out of organizing your next meeting or event when you plan with Hotel ZaZa Austin. Whether you're planning a large corporate event or an intimate social gathering, our Austin meeting services offer a seamless experience from start to finish. Top off your special event with amenities and services including complimentary Wi-Fi, a business center, laundry service, complimentary transportation, and more.
Meeting & Group Services
Group Therapy 7th Floor Lounge and Perfect Strangers dining outlets
10,000 square feet of function space
ZIP Loyalty Guest Program
Complimentary Wi-Fi throughout the hotel
Complimentary Business Center
Complimentary Fitness Center
Laundry Service
Housekeeping Service
Work desks in rooms and suites
Magic Carpet Ride within 5-mile radius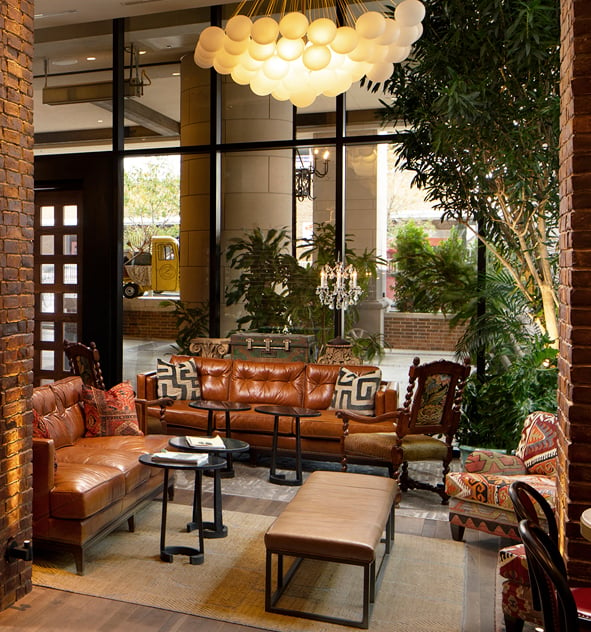 Catering
Elevate your event with our creative catering menus, featuring a variety of delicious items, from strolling bites to mouthwatering buffets. Check out our customizable options for event catering in Austin below.
For more information about our Austin meeting space, please email austin@hotelzaza.com or submit an RFP.