Houston Museum District Rooms & Suites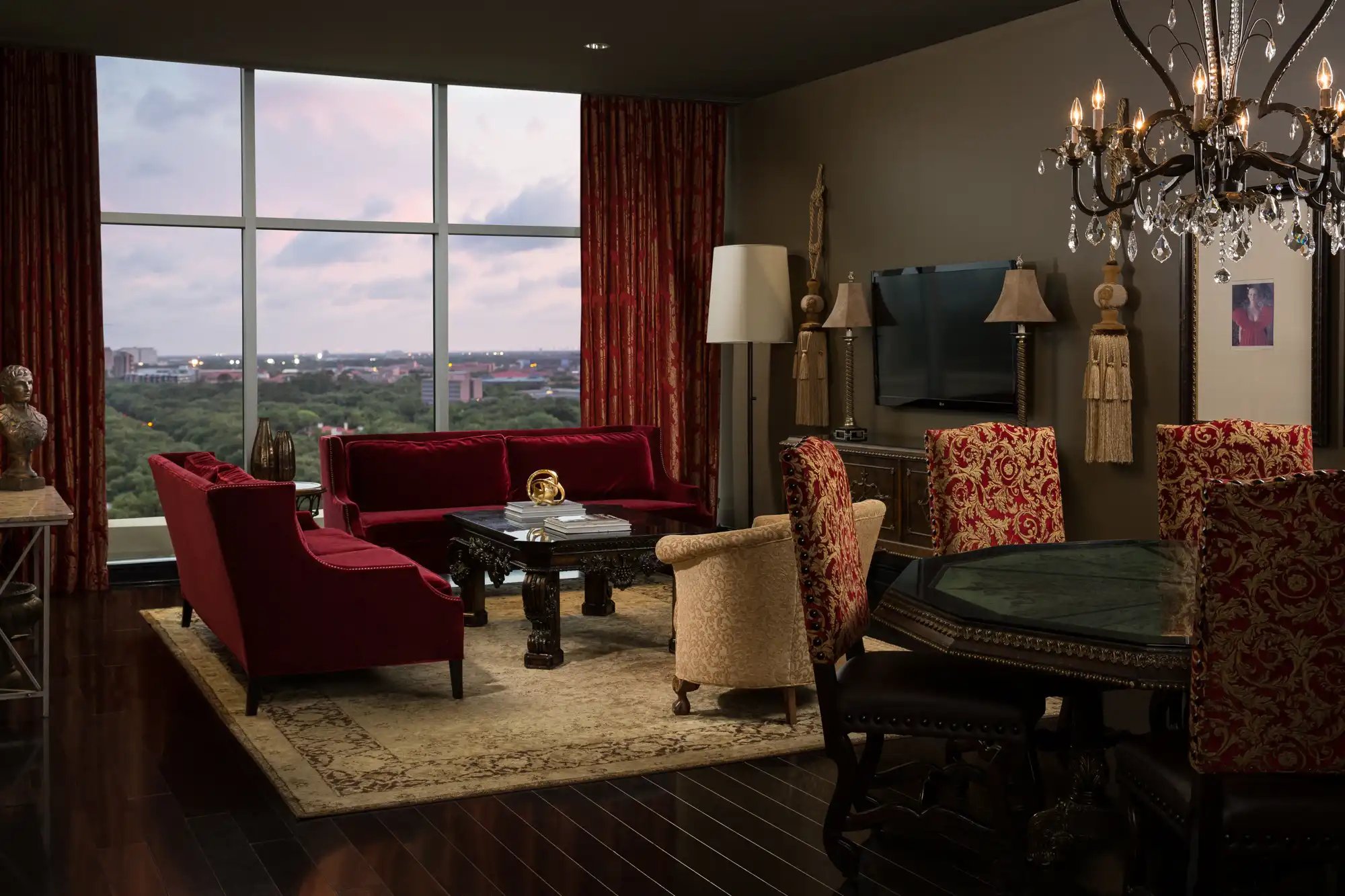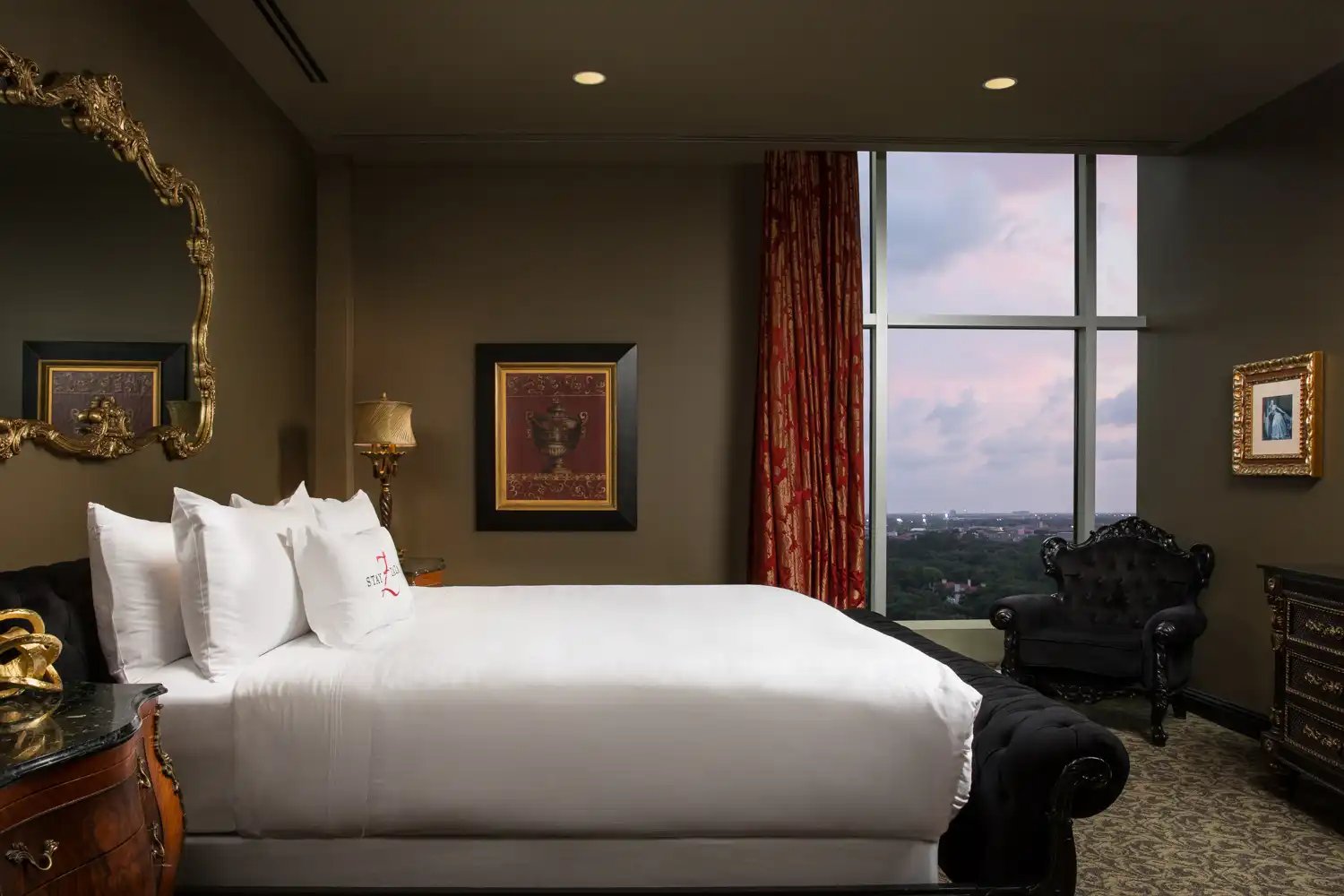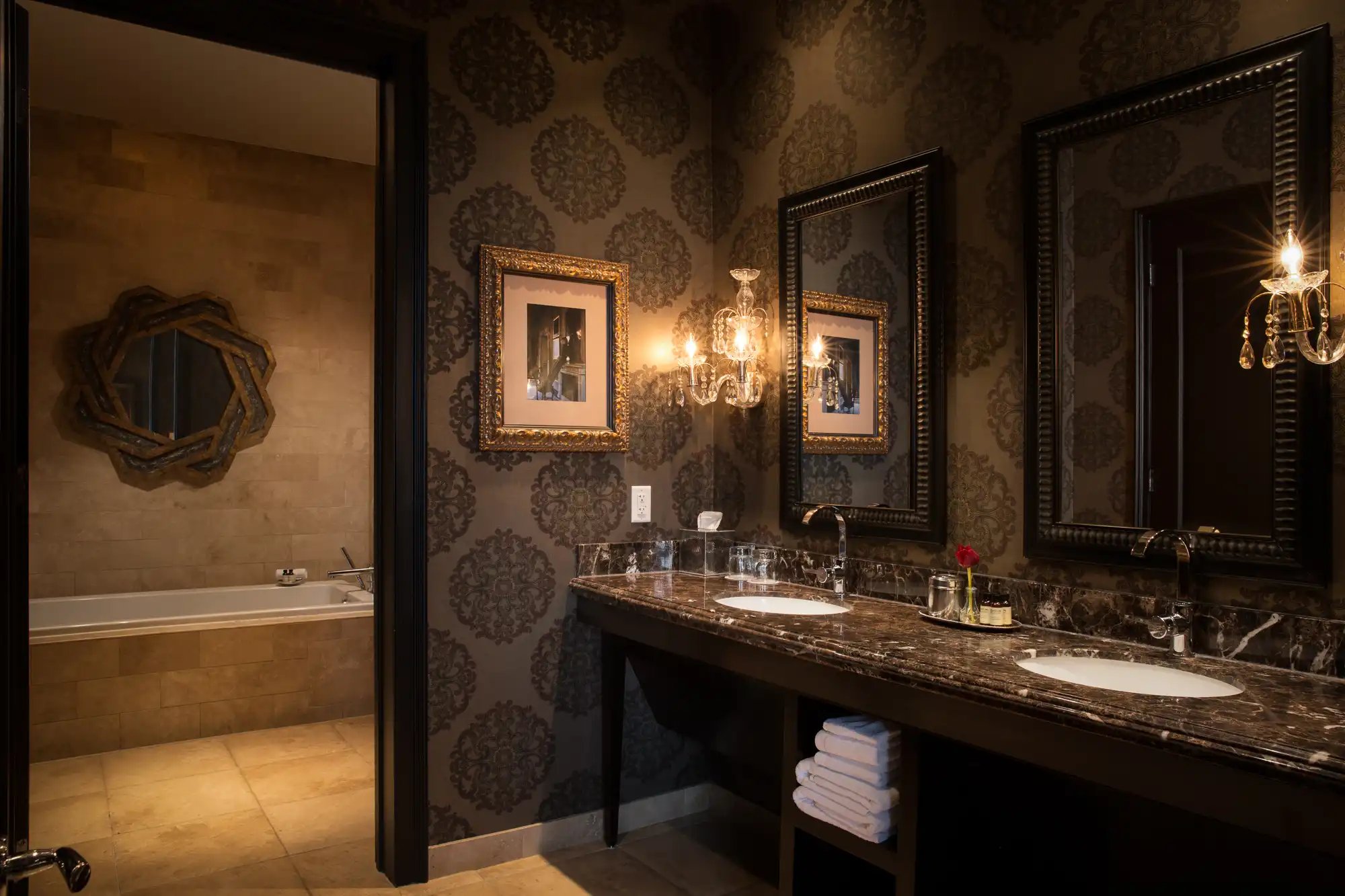 Bella Vita
From the quilted velvet sofa to the hand-painted dining room table, Italian opulence flourishes in every detail of...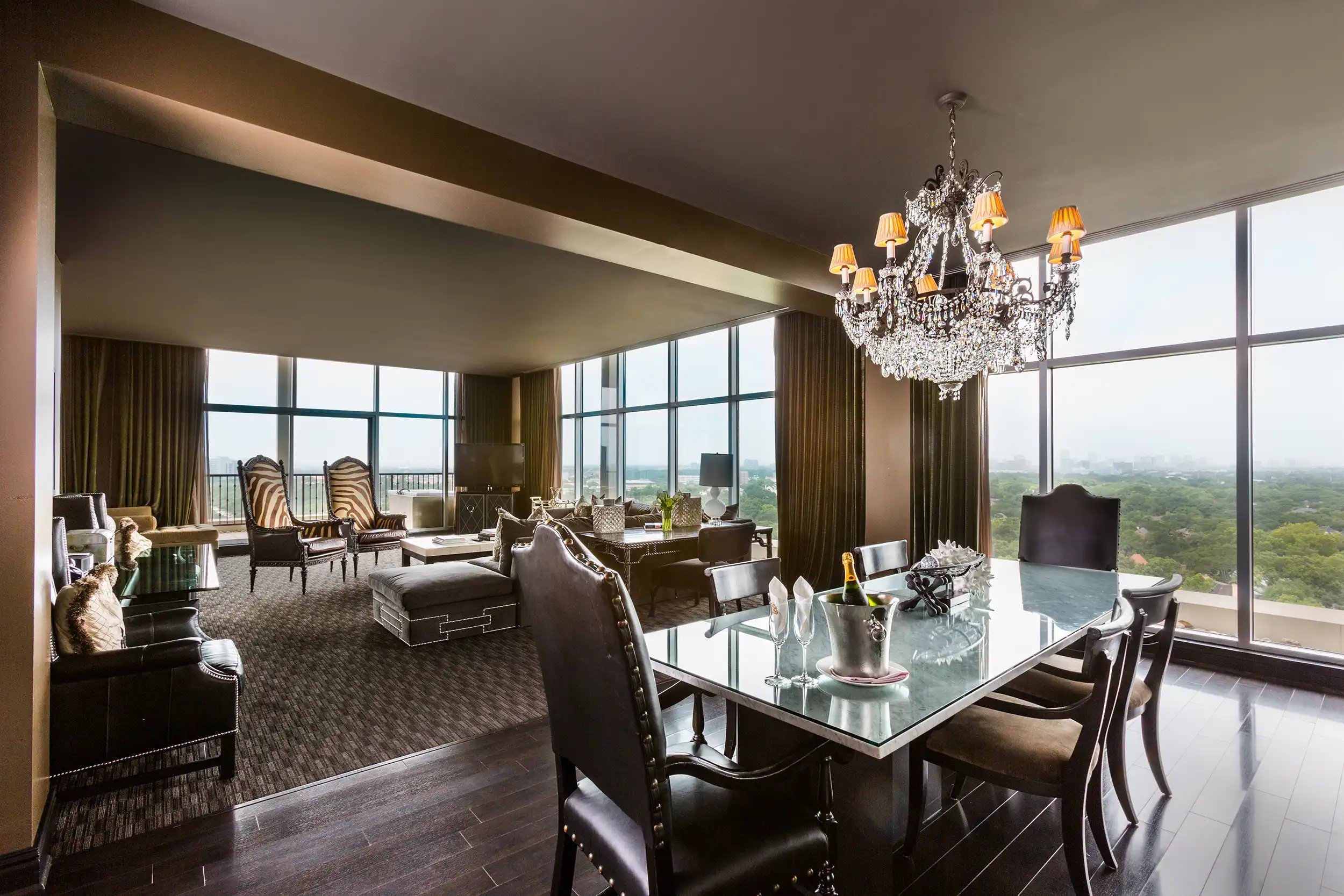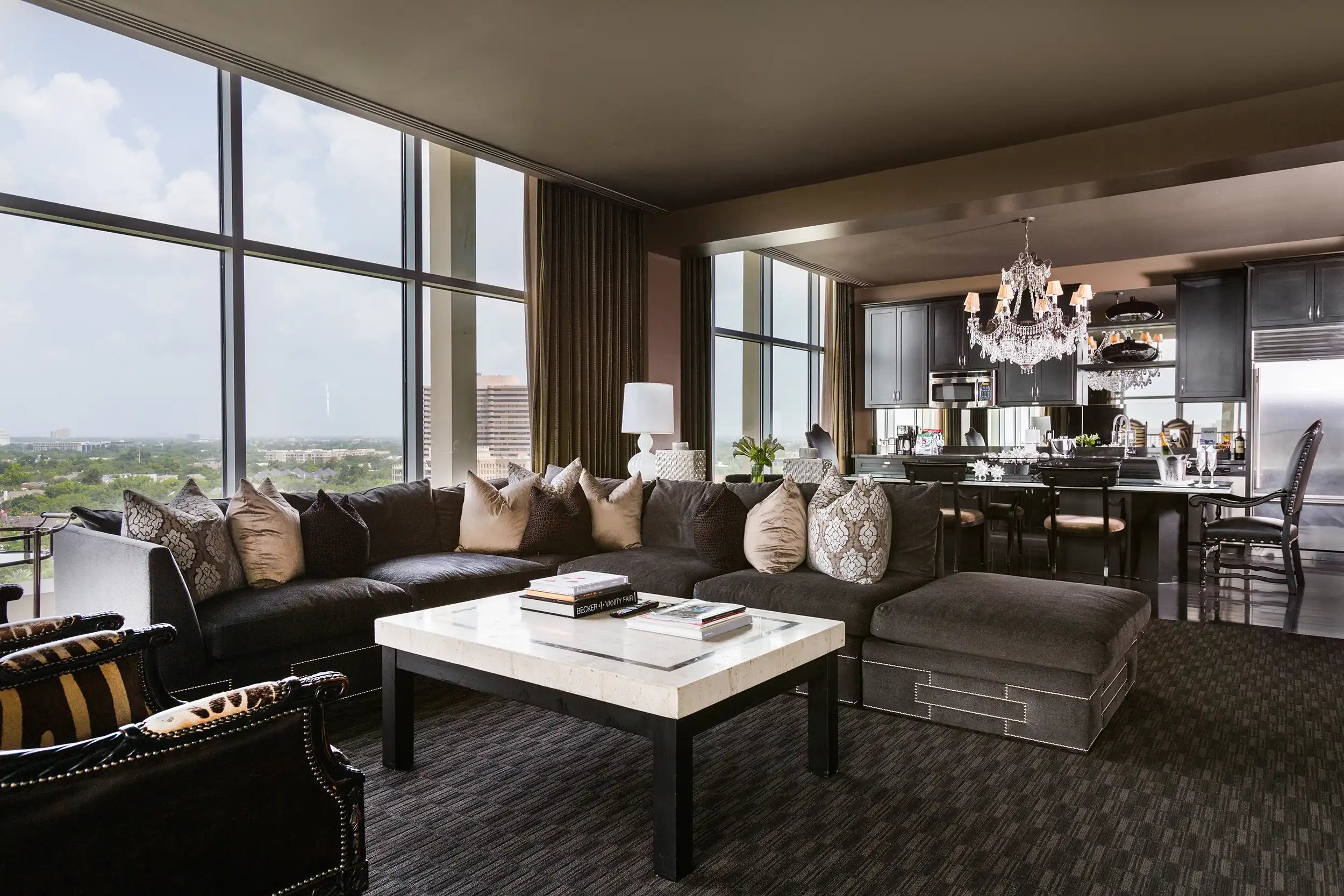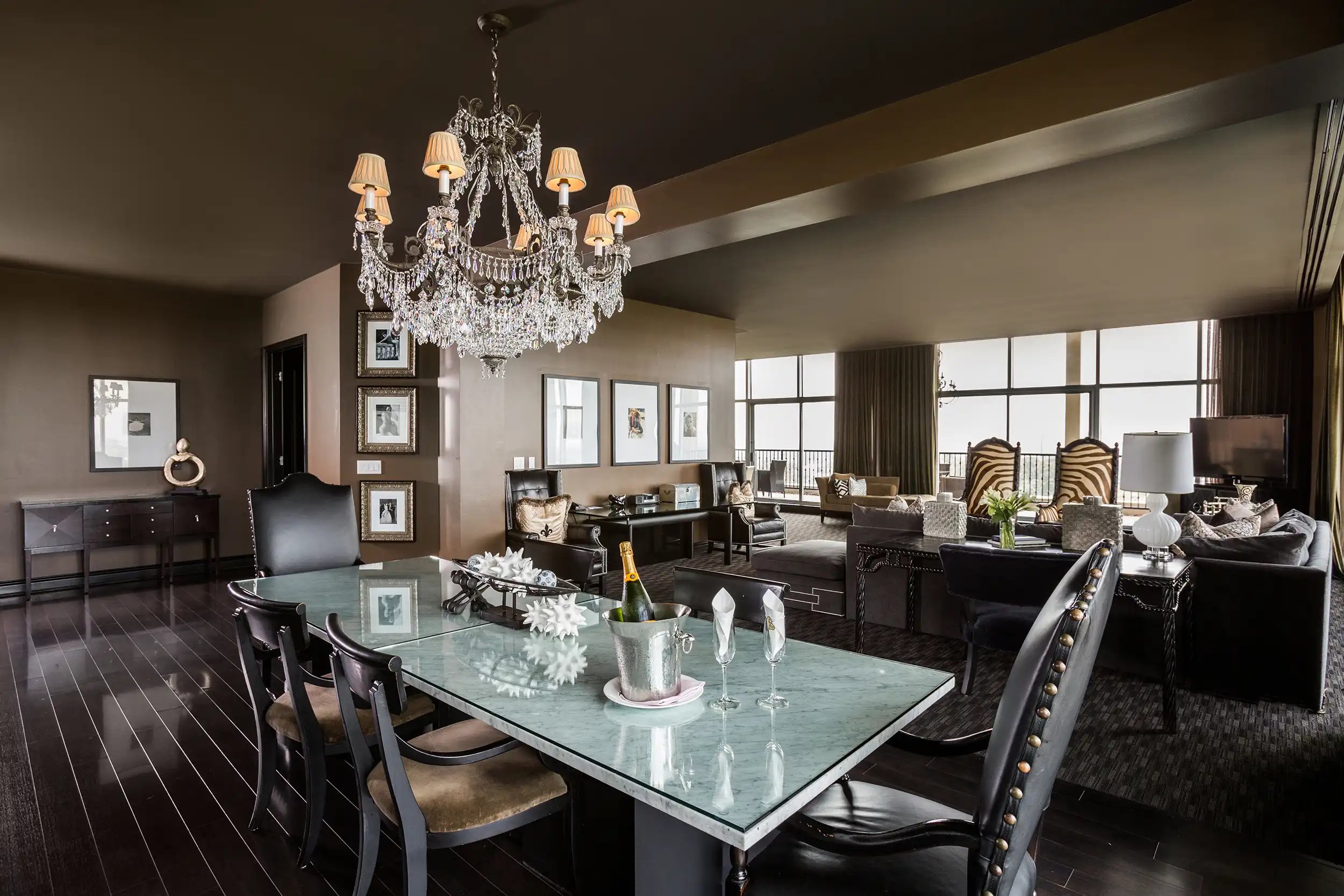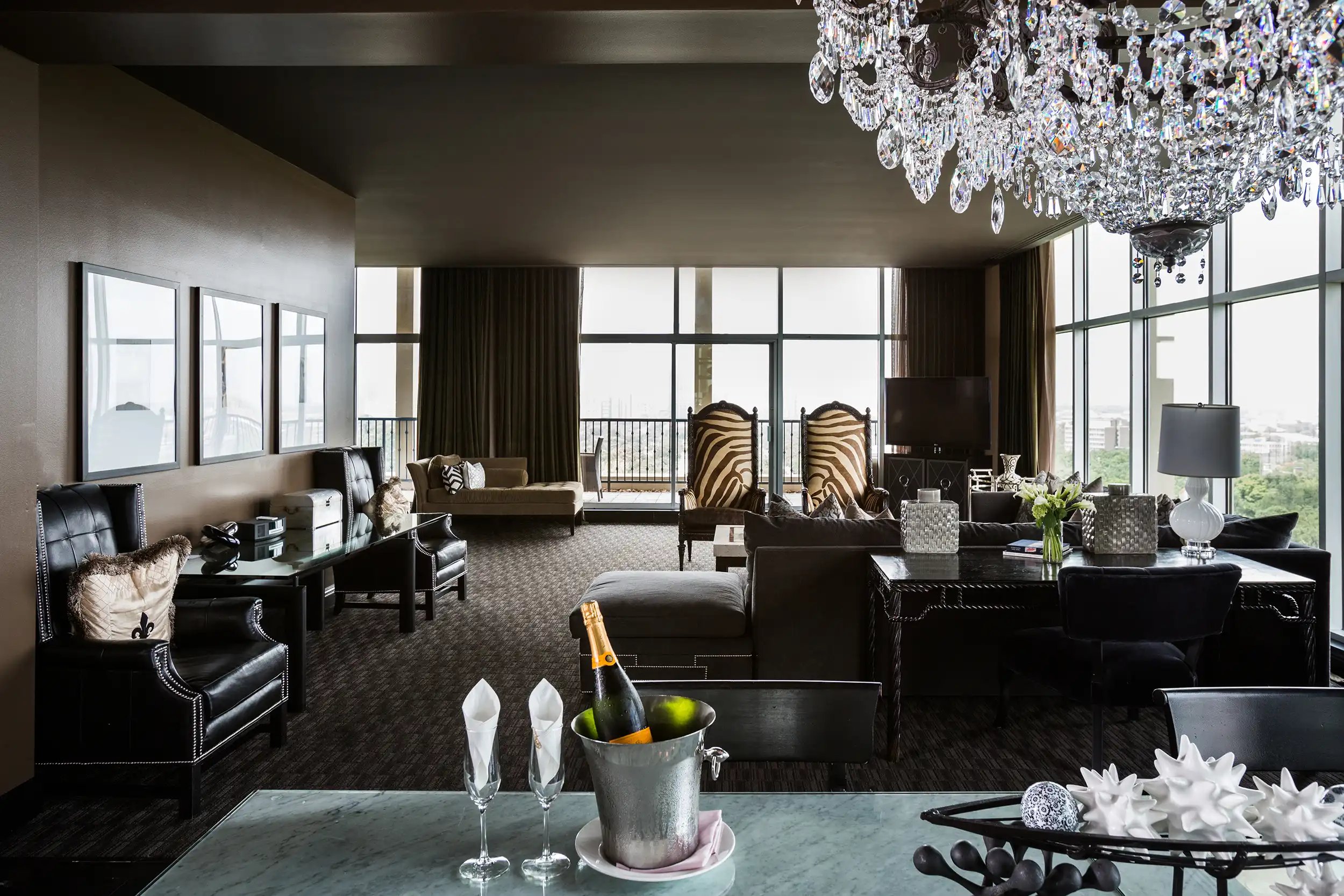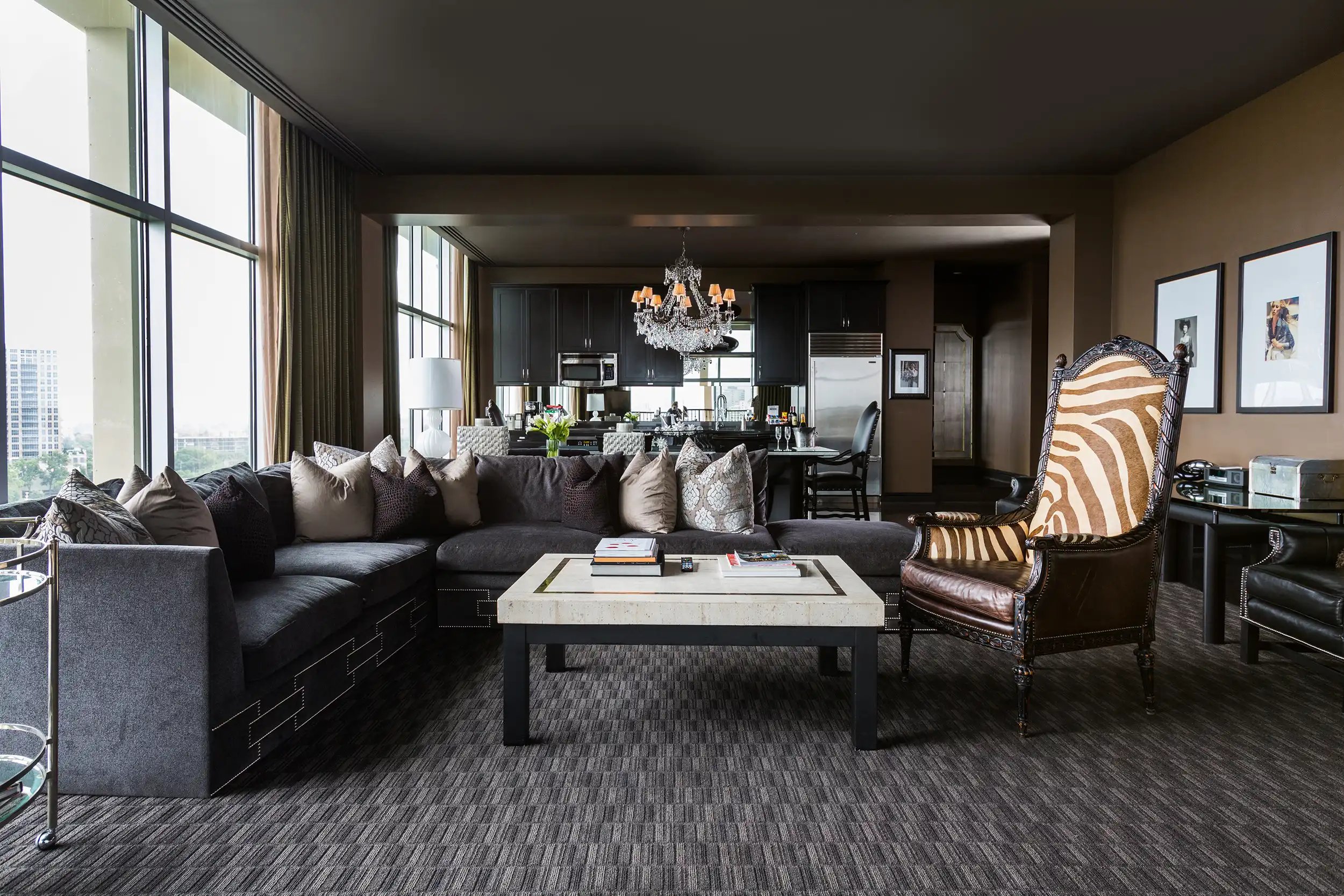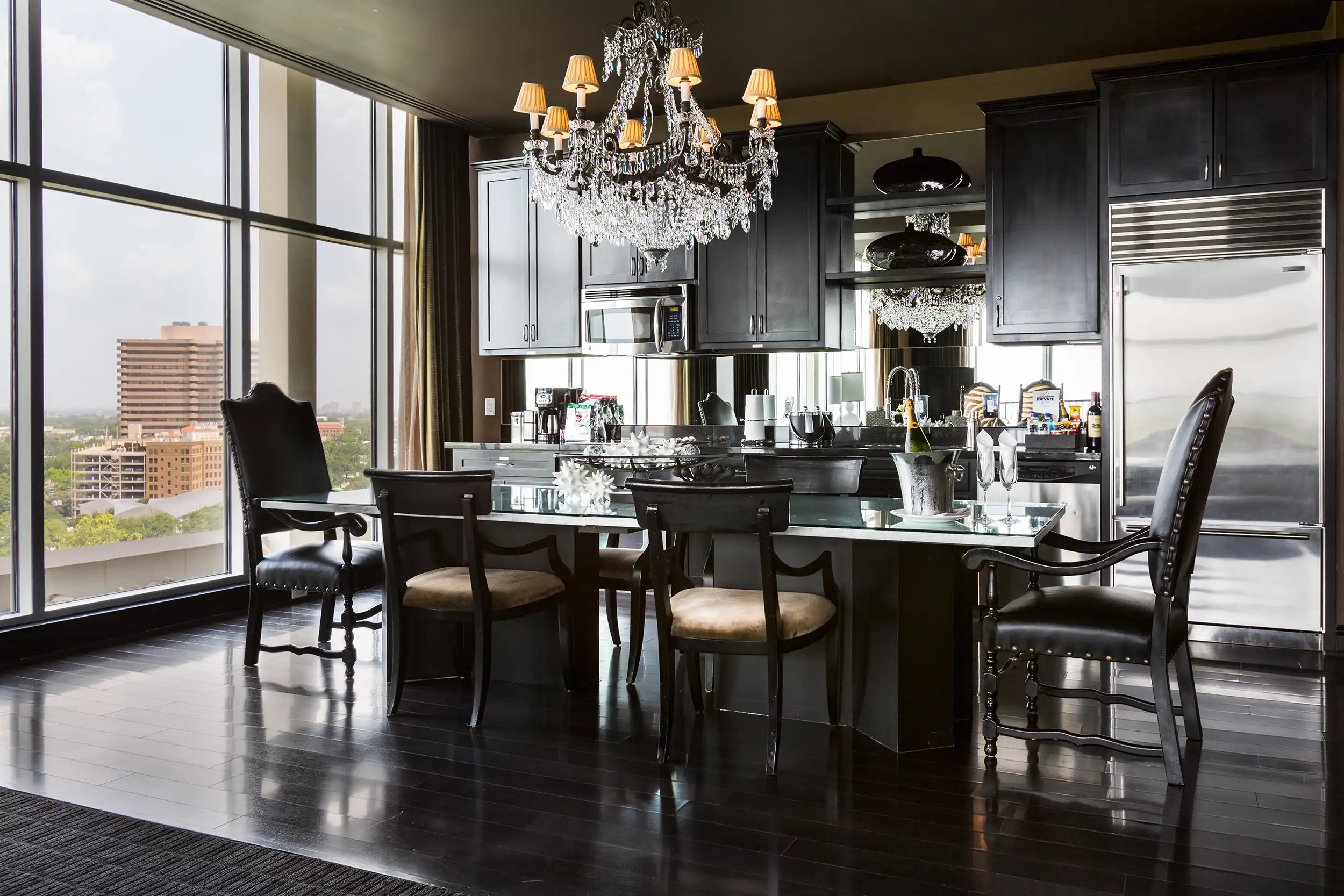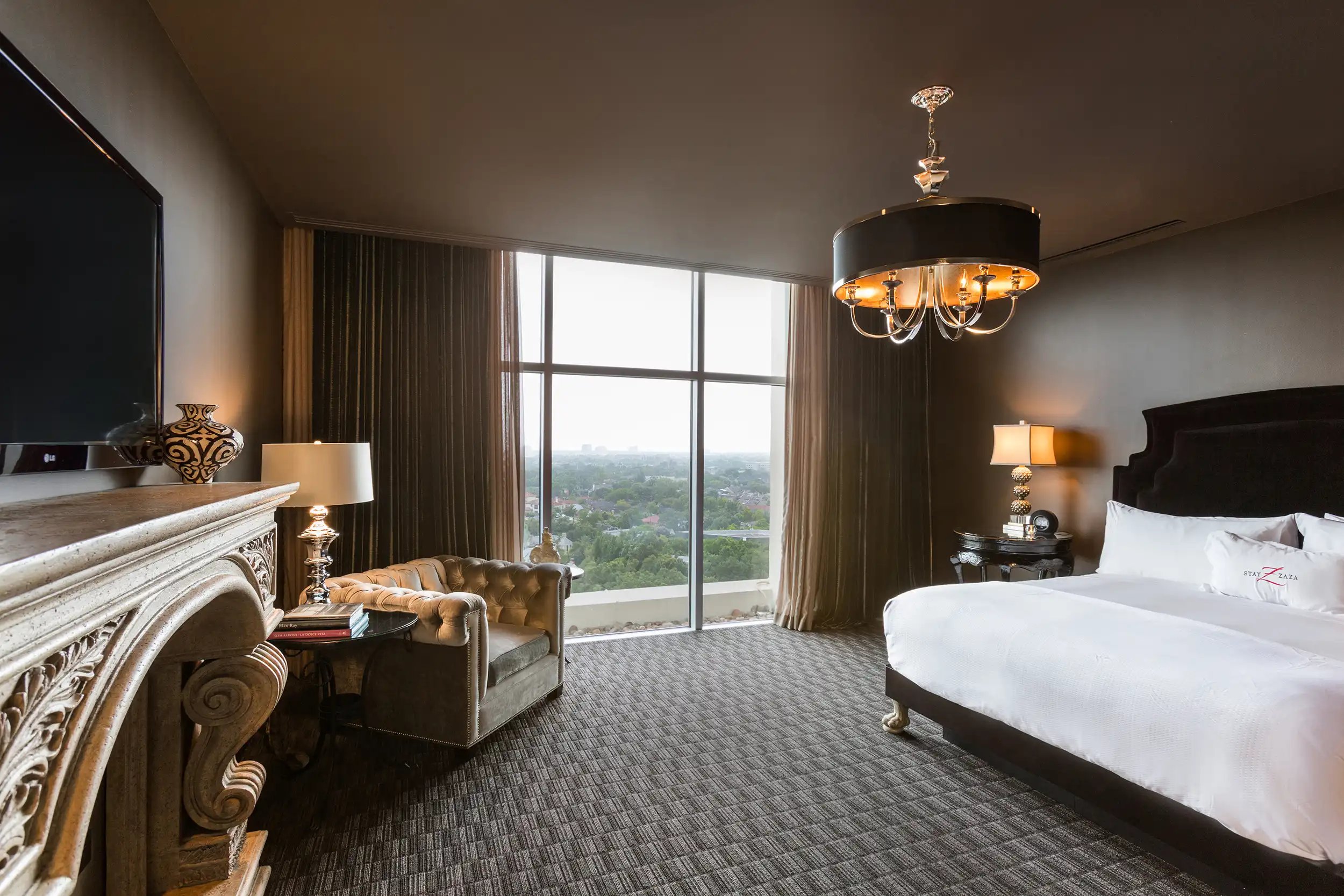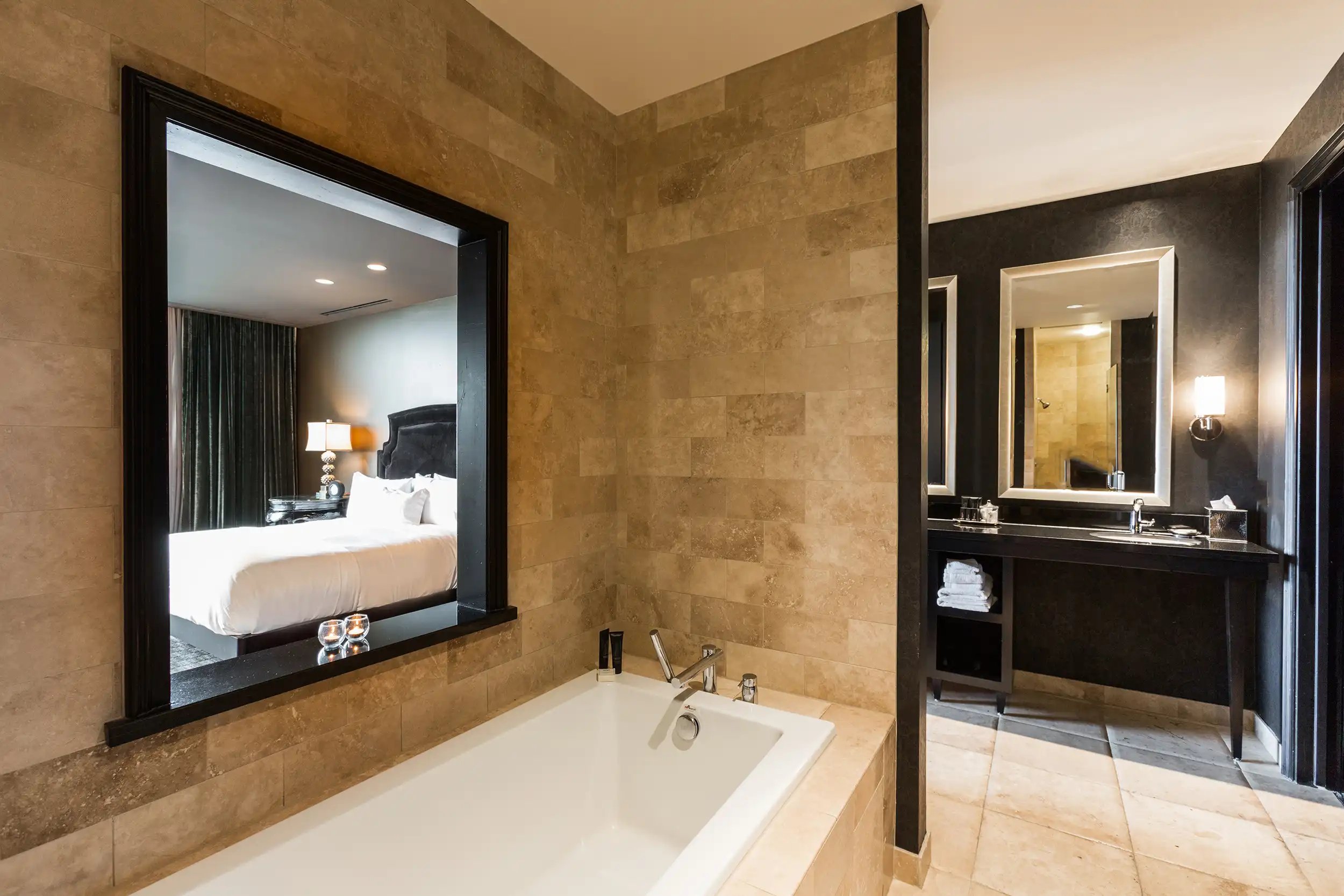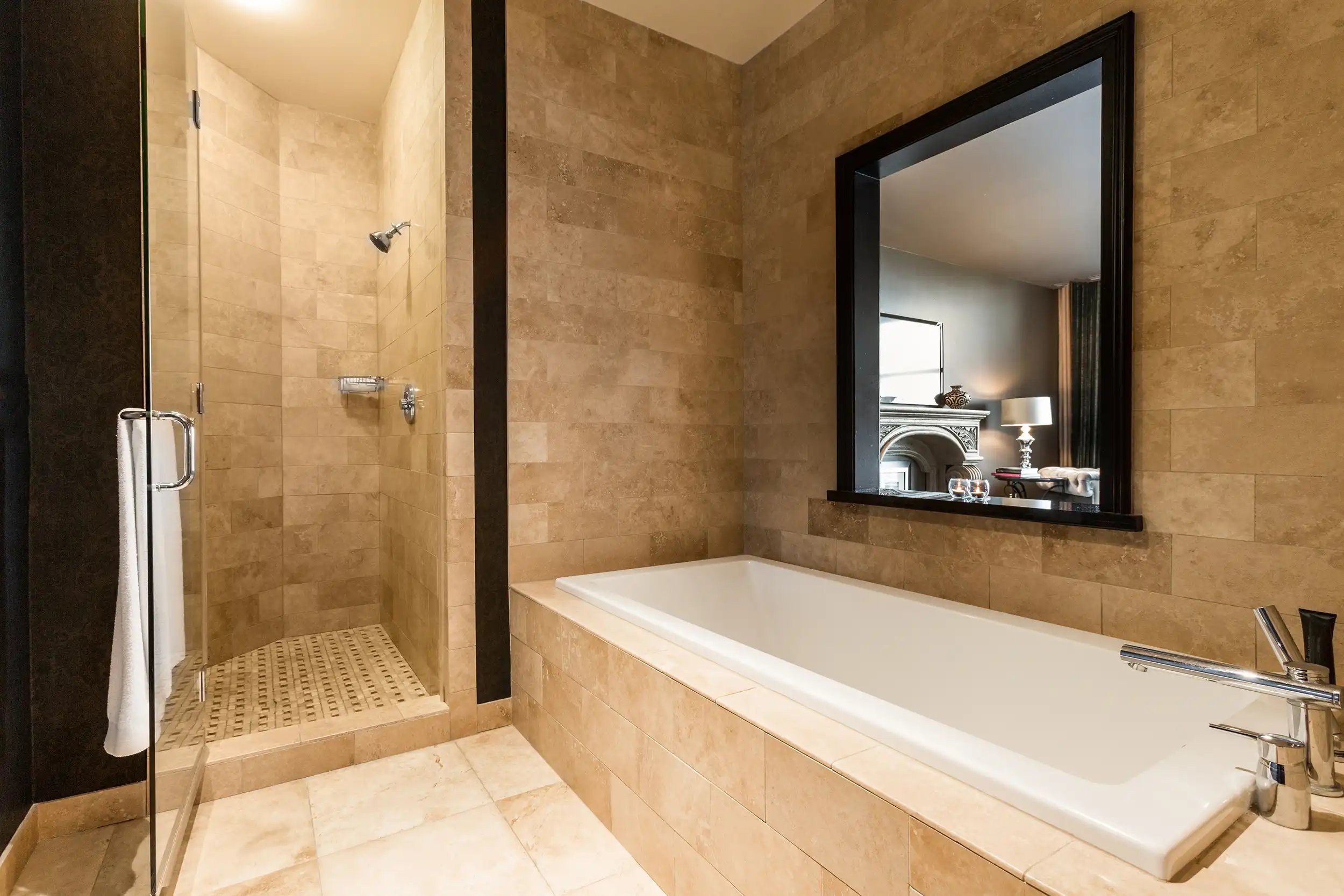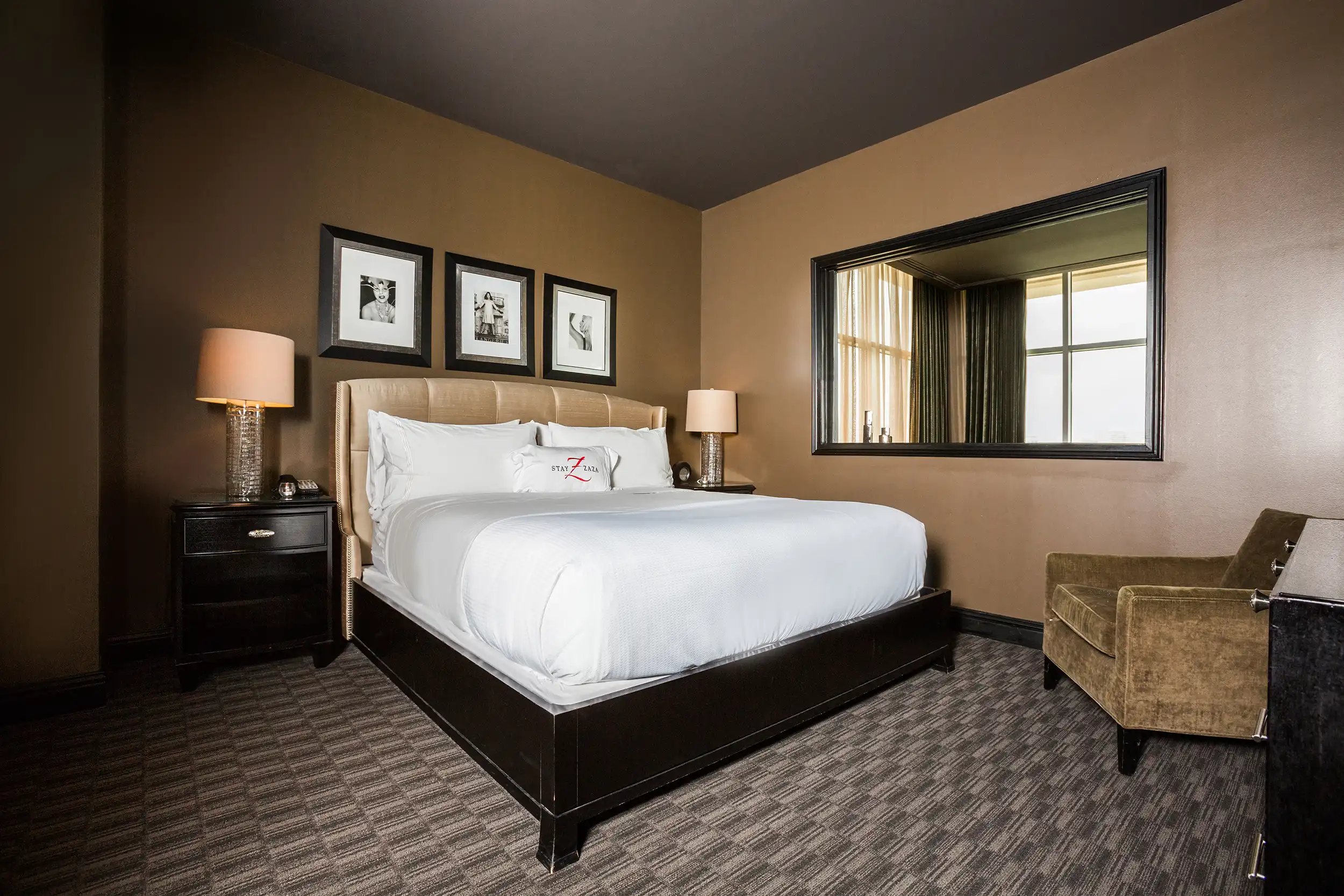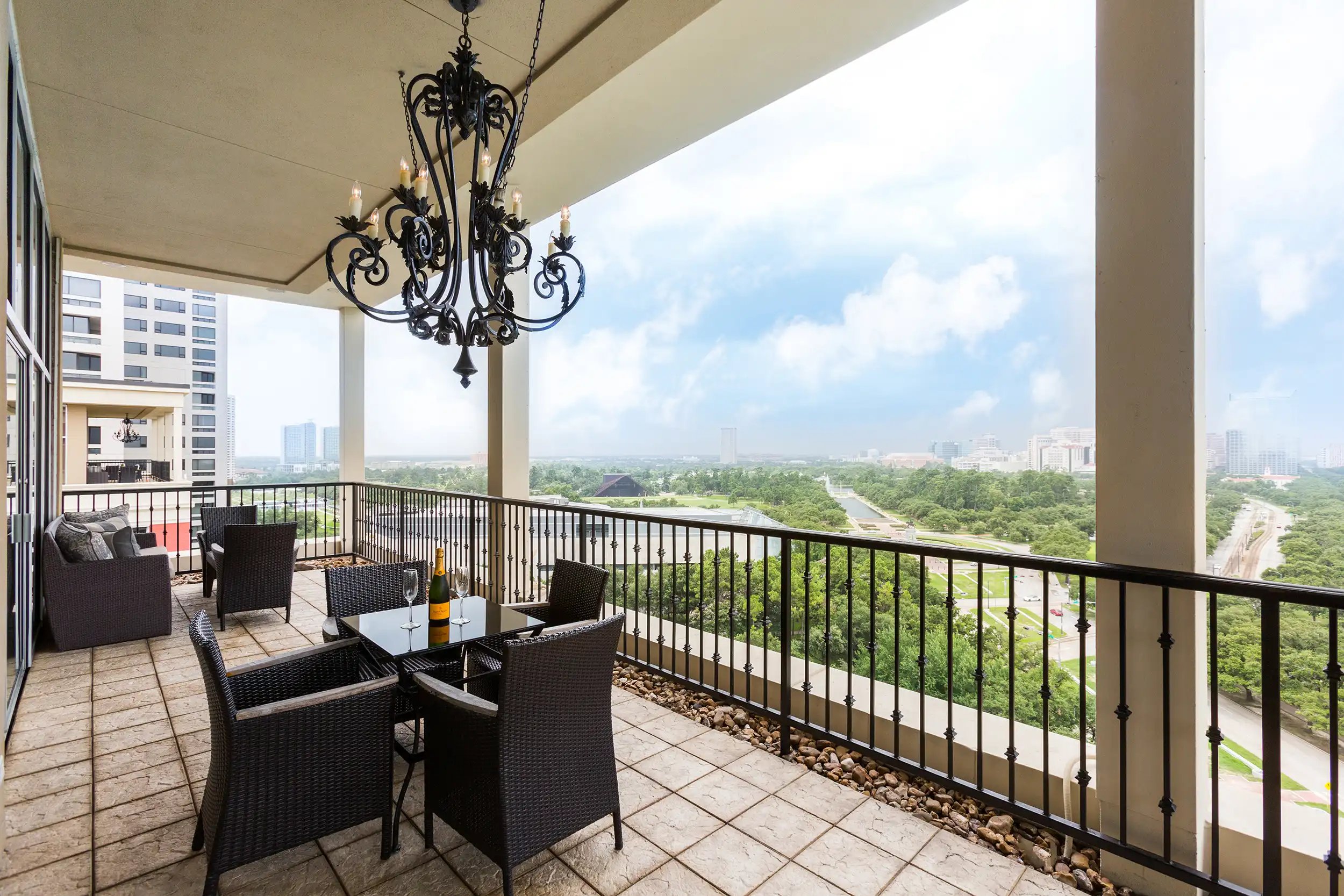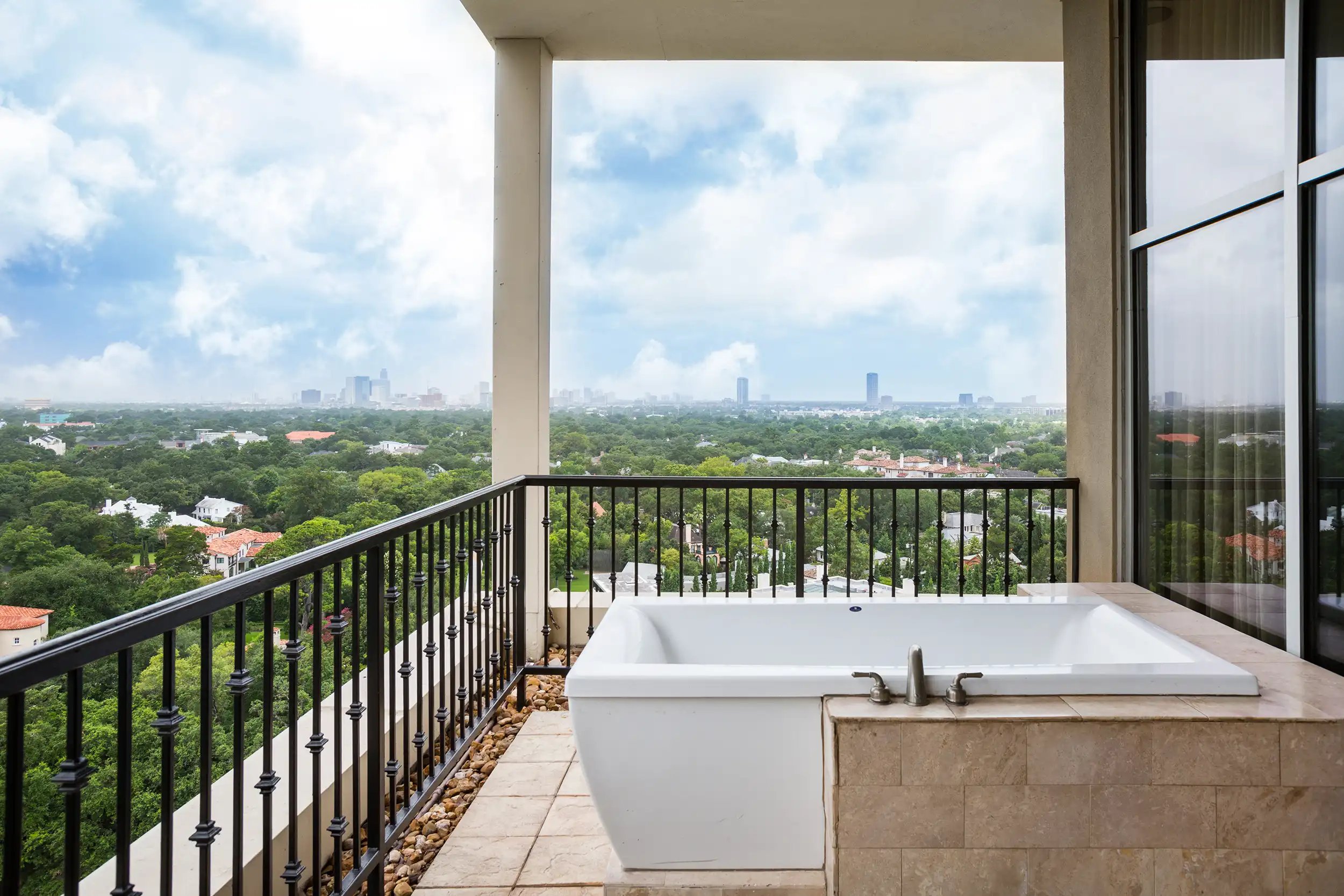 Black Label
This gem among Houston suites is a suite of utter contrasts. Sleek yet luxurious. A black ceiling balancing a serene...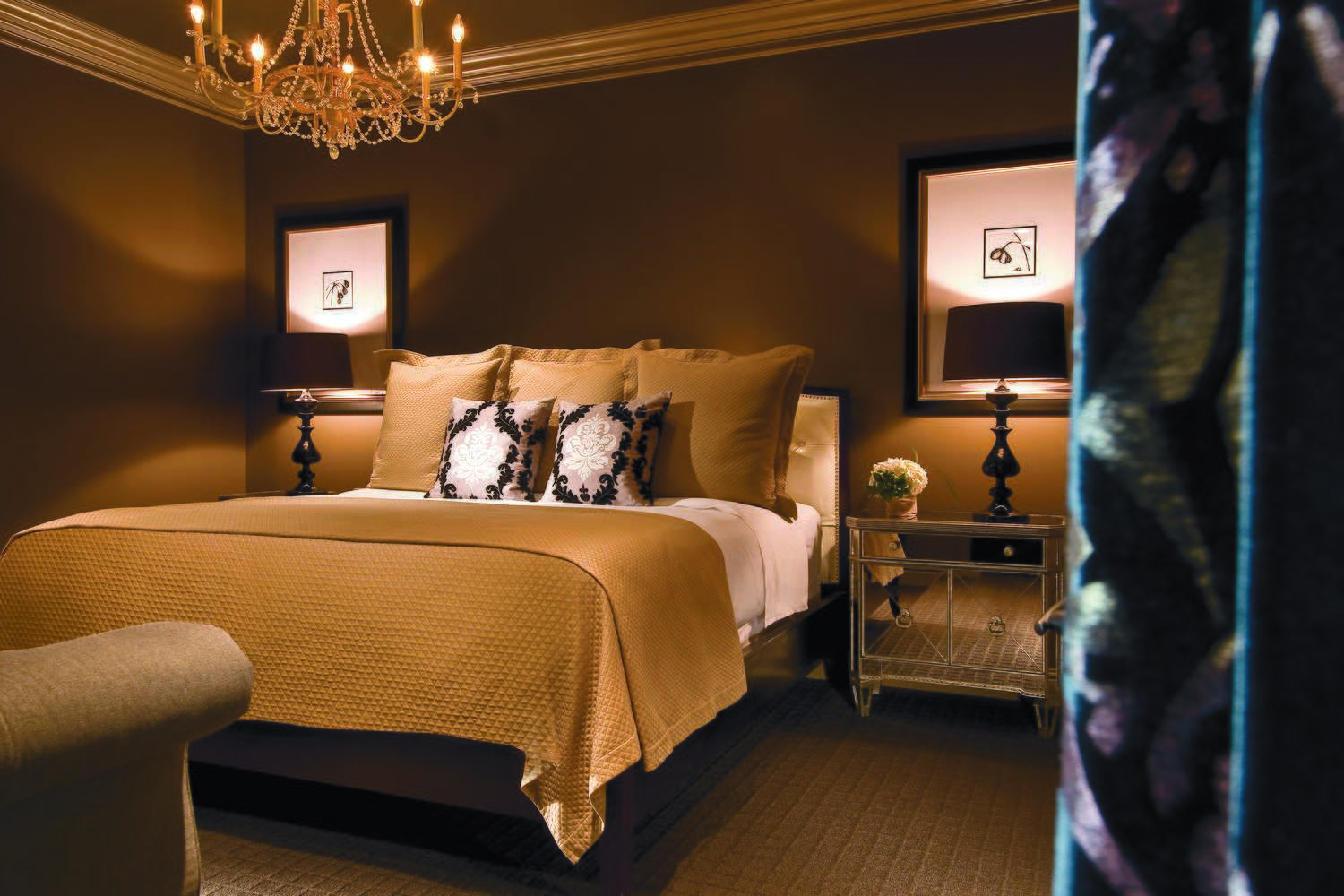 For Your Eyes Only
Crystals sparkle, fabrics tempt your touch and mirrors reflect the whole scene in the exclusive choice among hotel...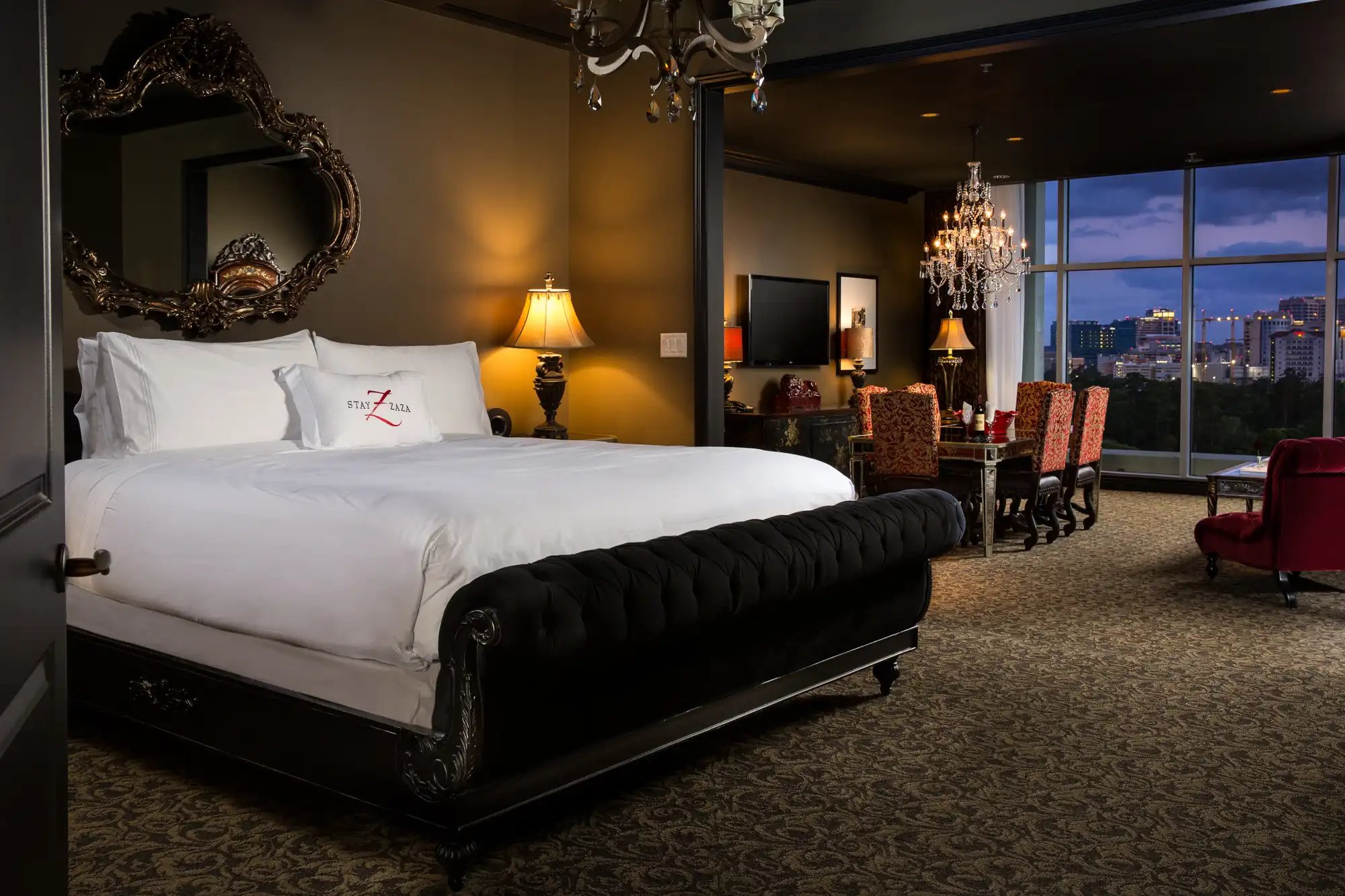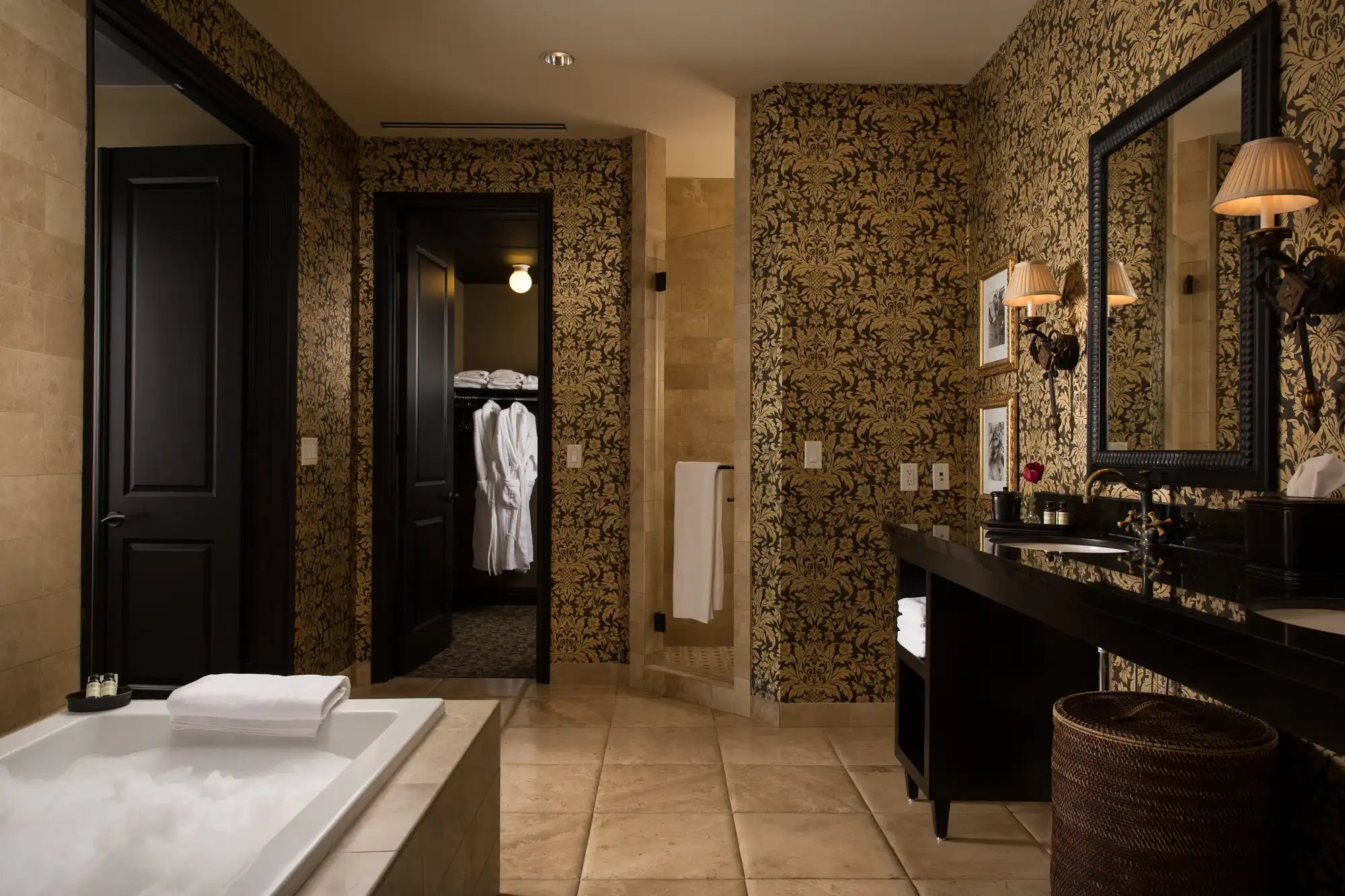 Fatal Charms
Luxurious and flirty, with all the lure of a celebrated courtesan, this dangerously beautiful suite in Houston...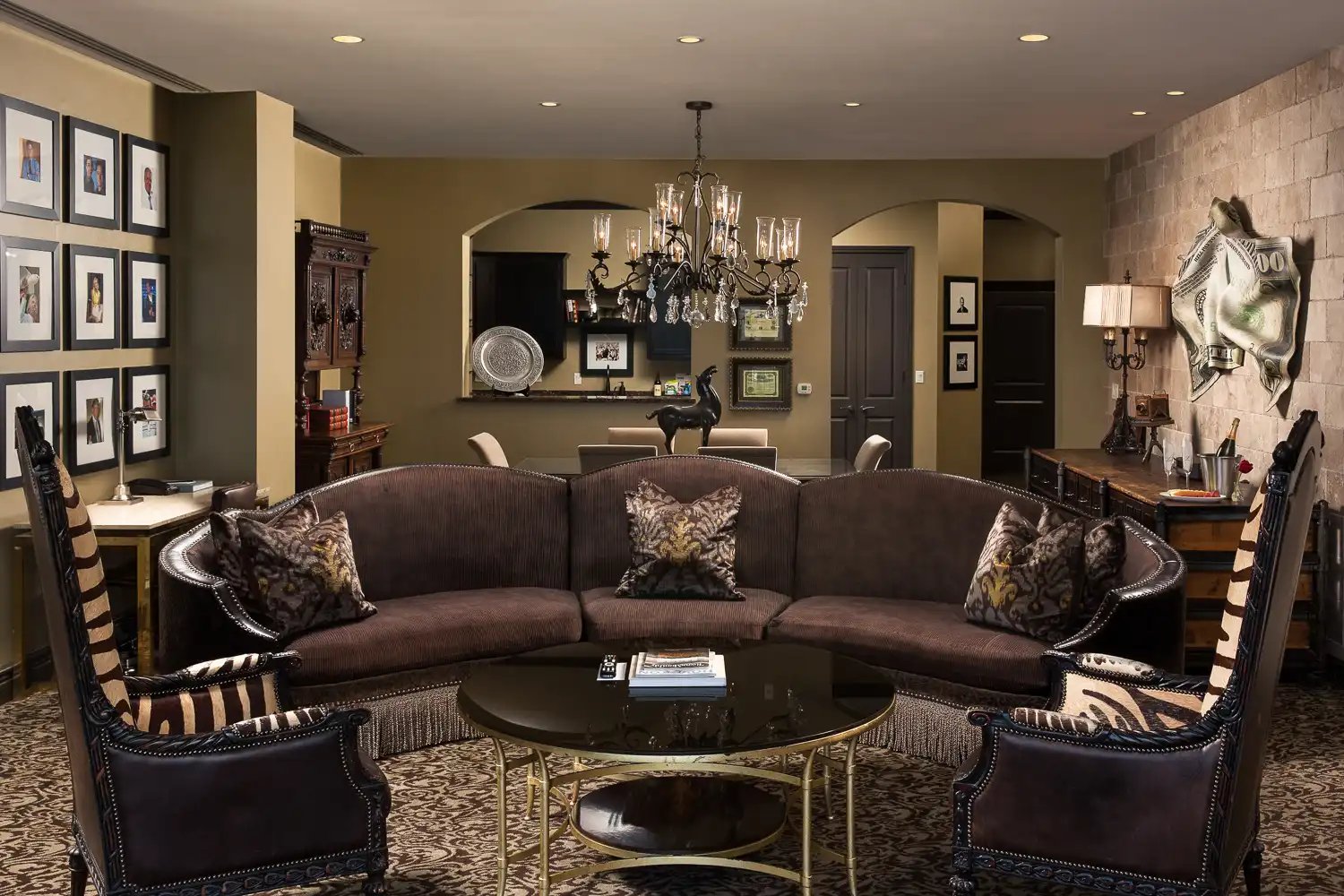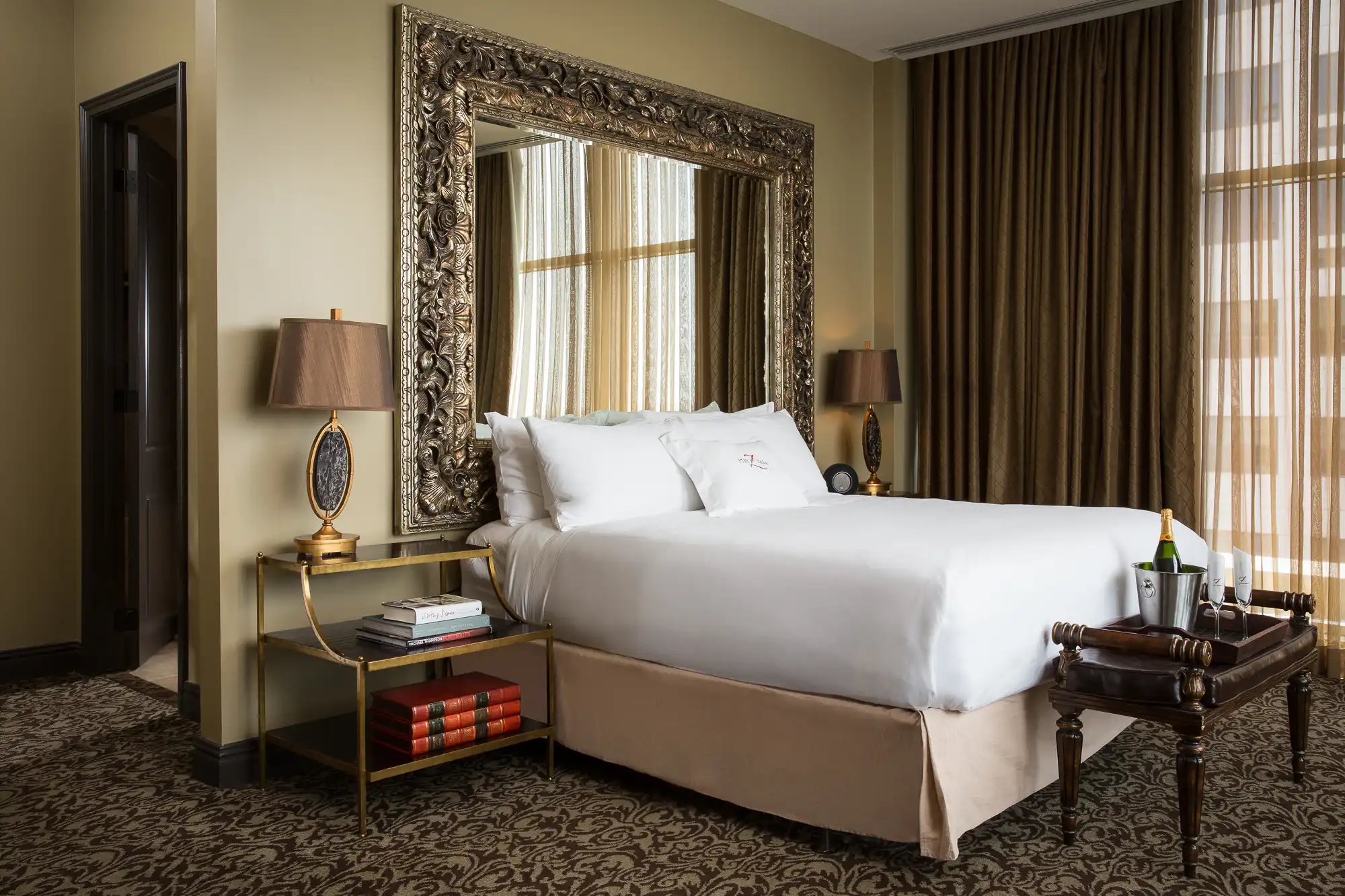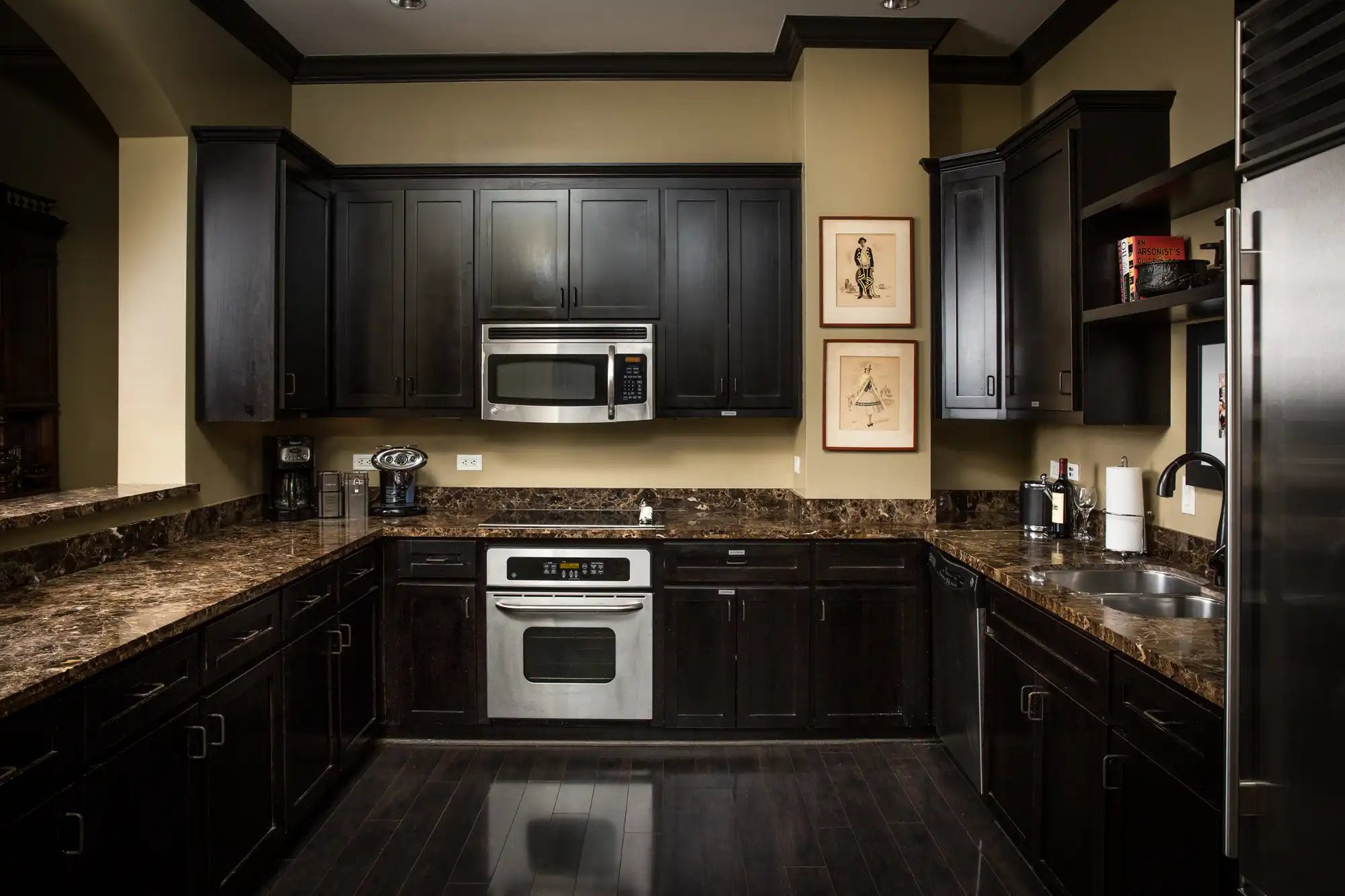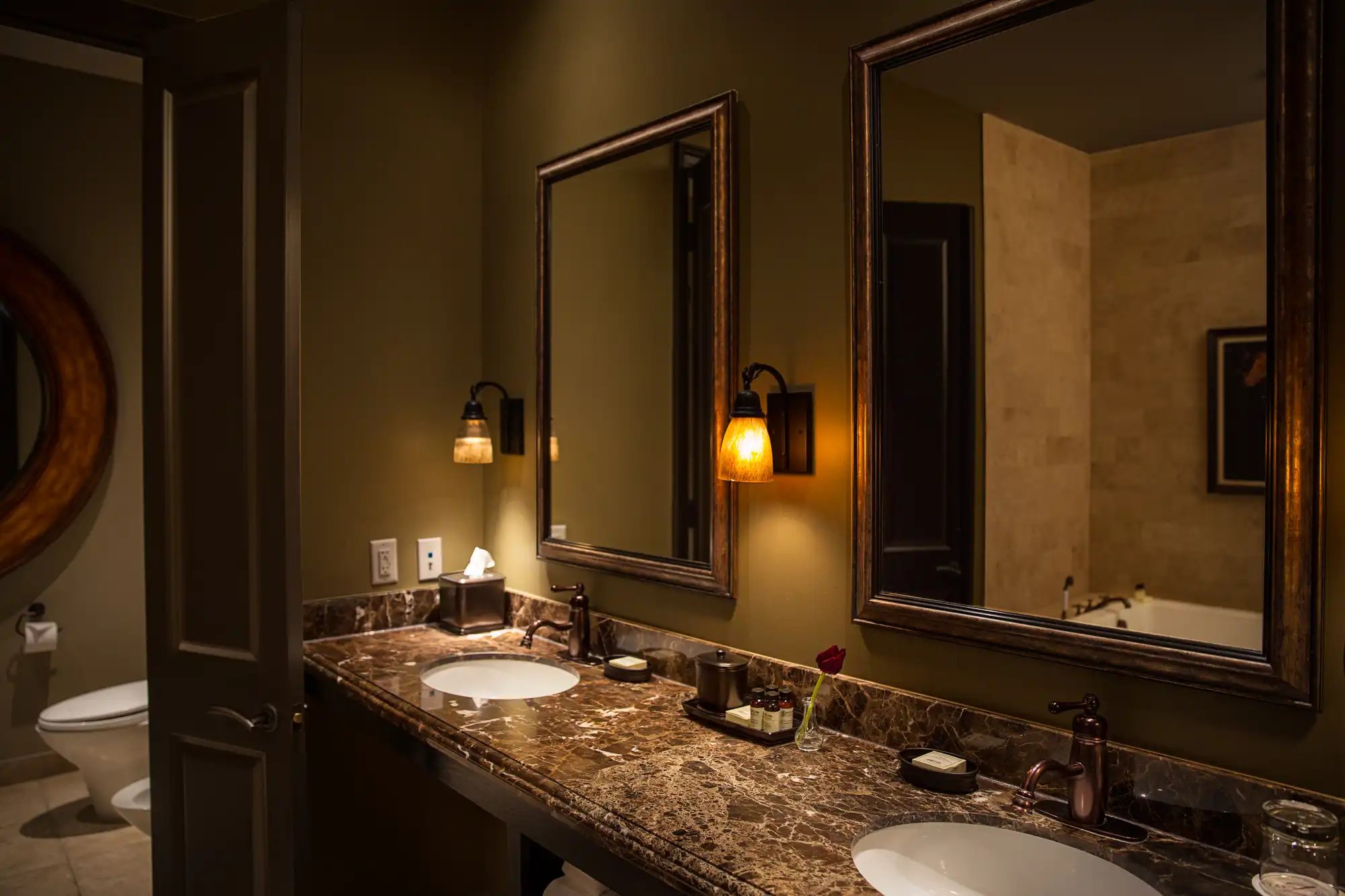 Tycoon
Stone accented with a trophy headlines one wall, while leather club chairs and a Texas-sized sectional sofa invite you...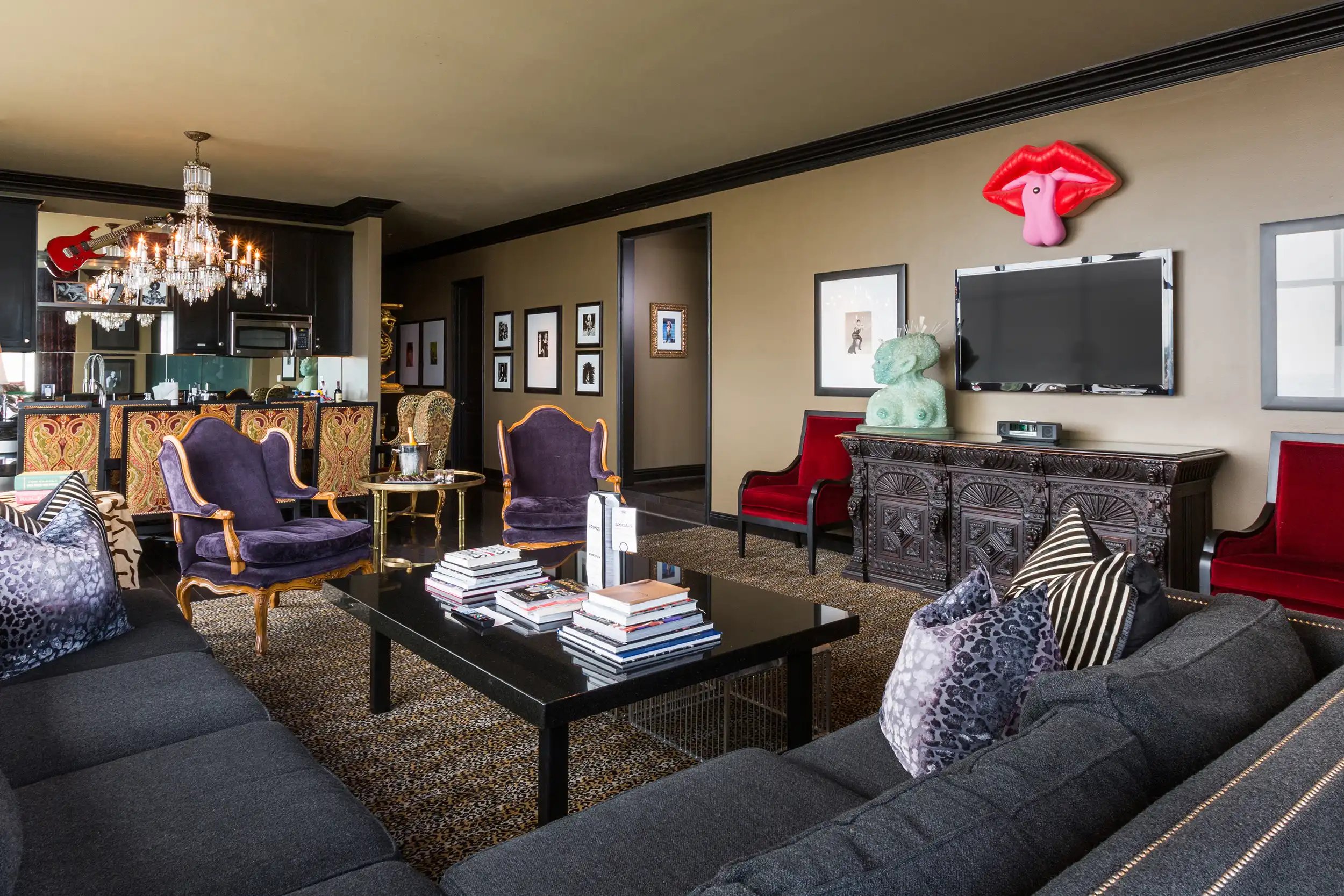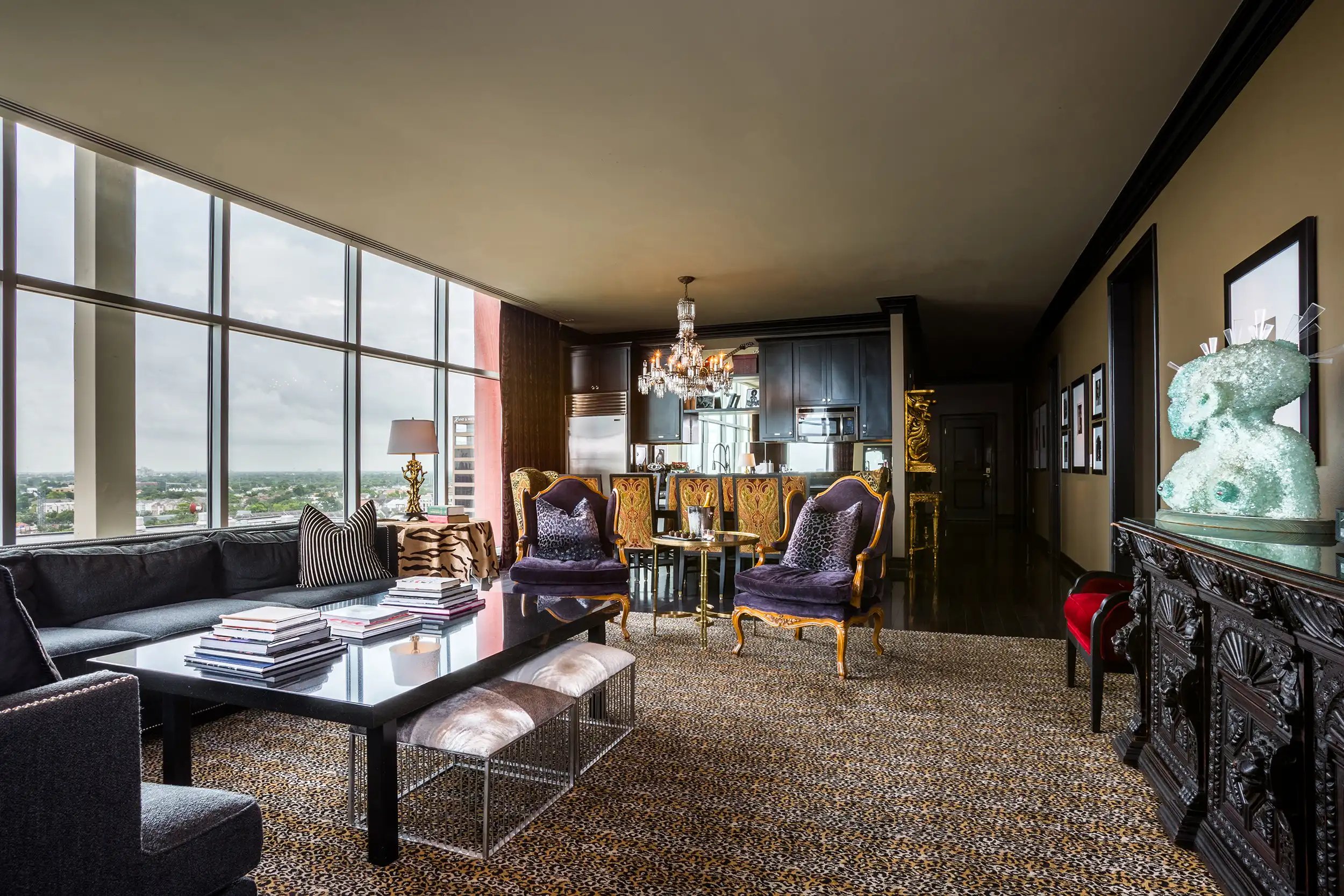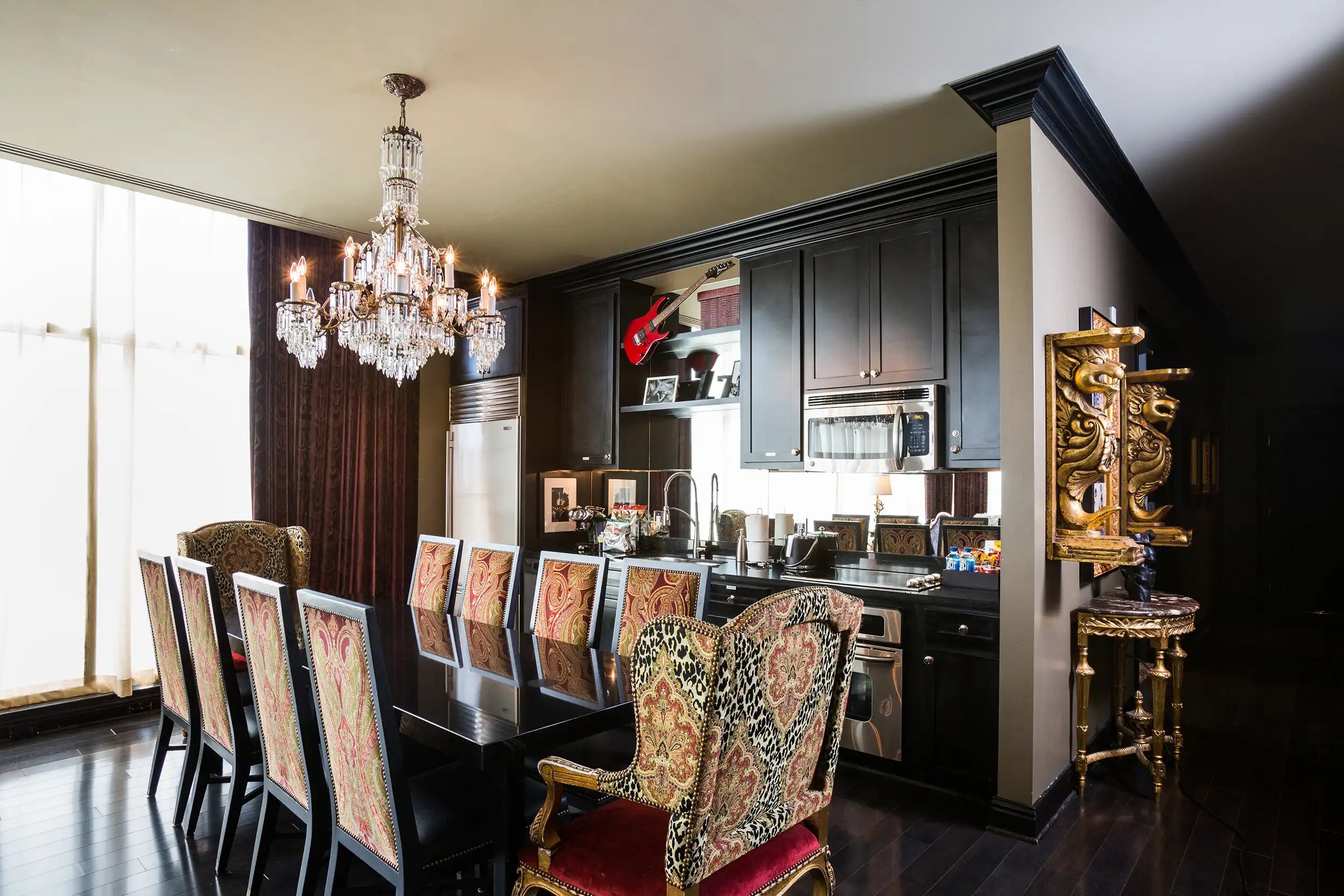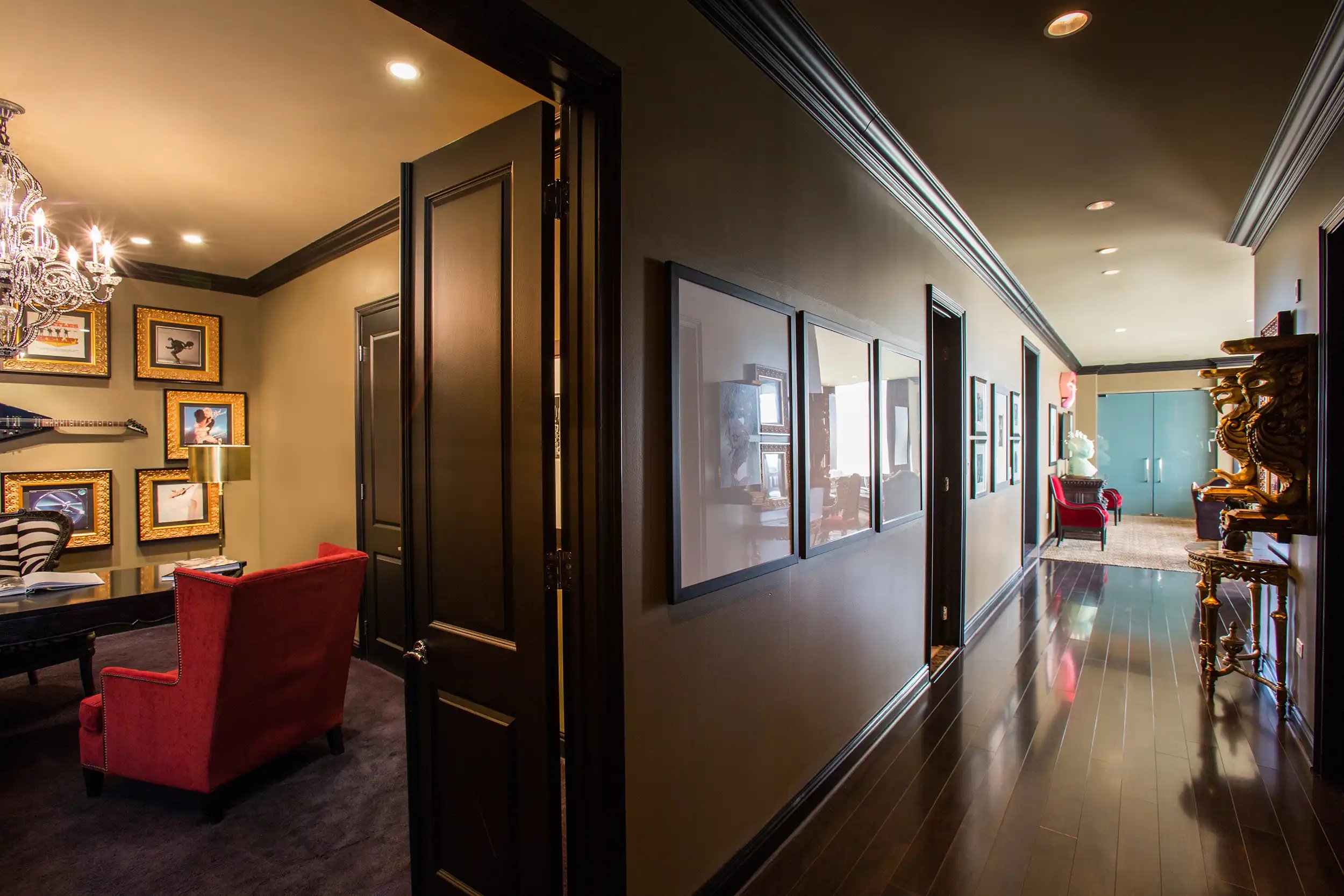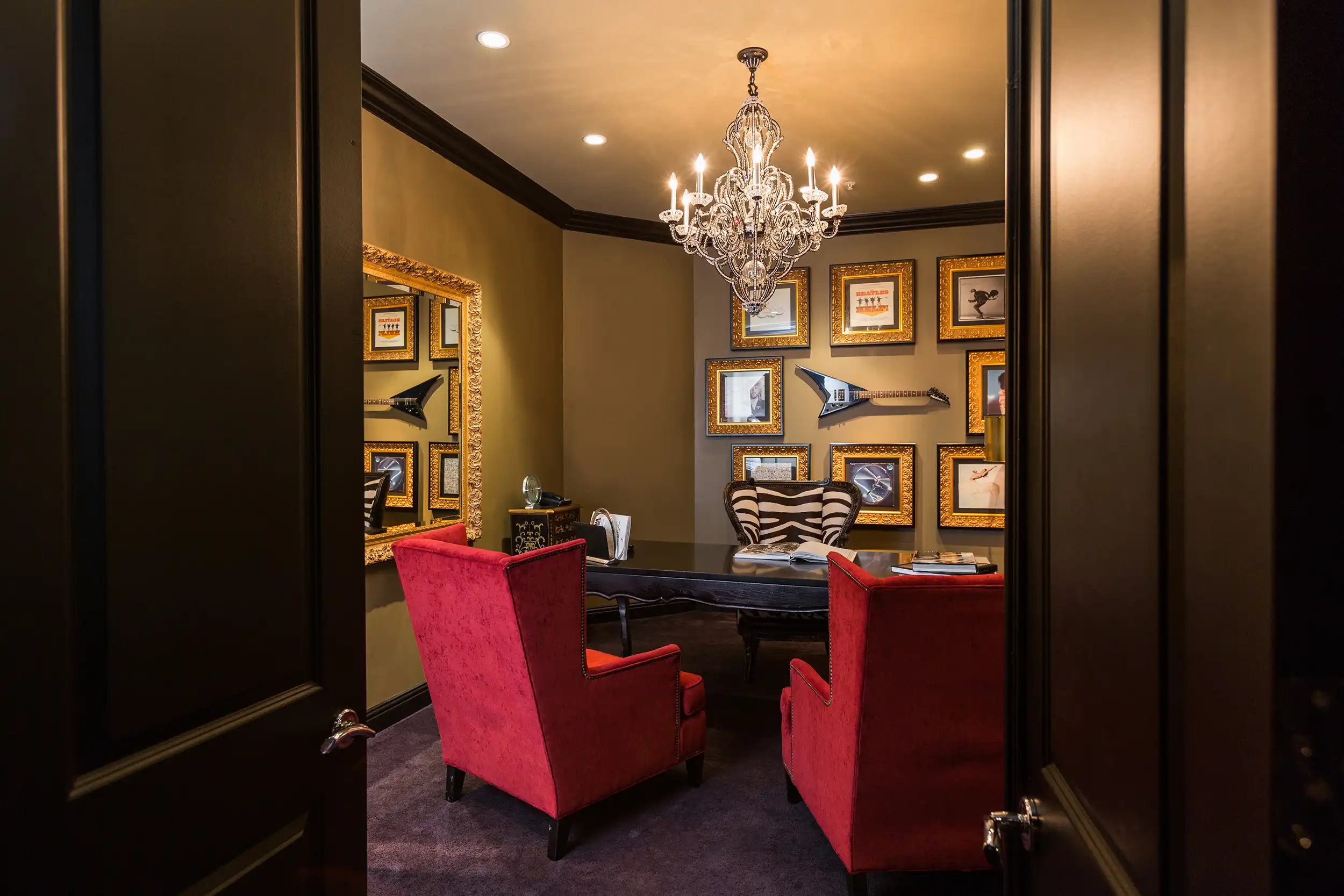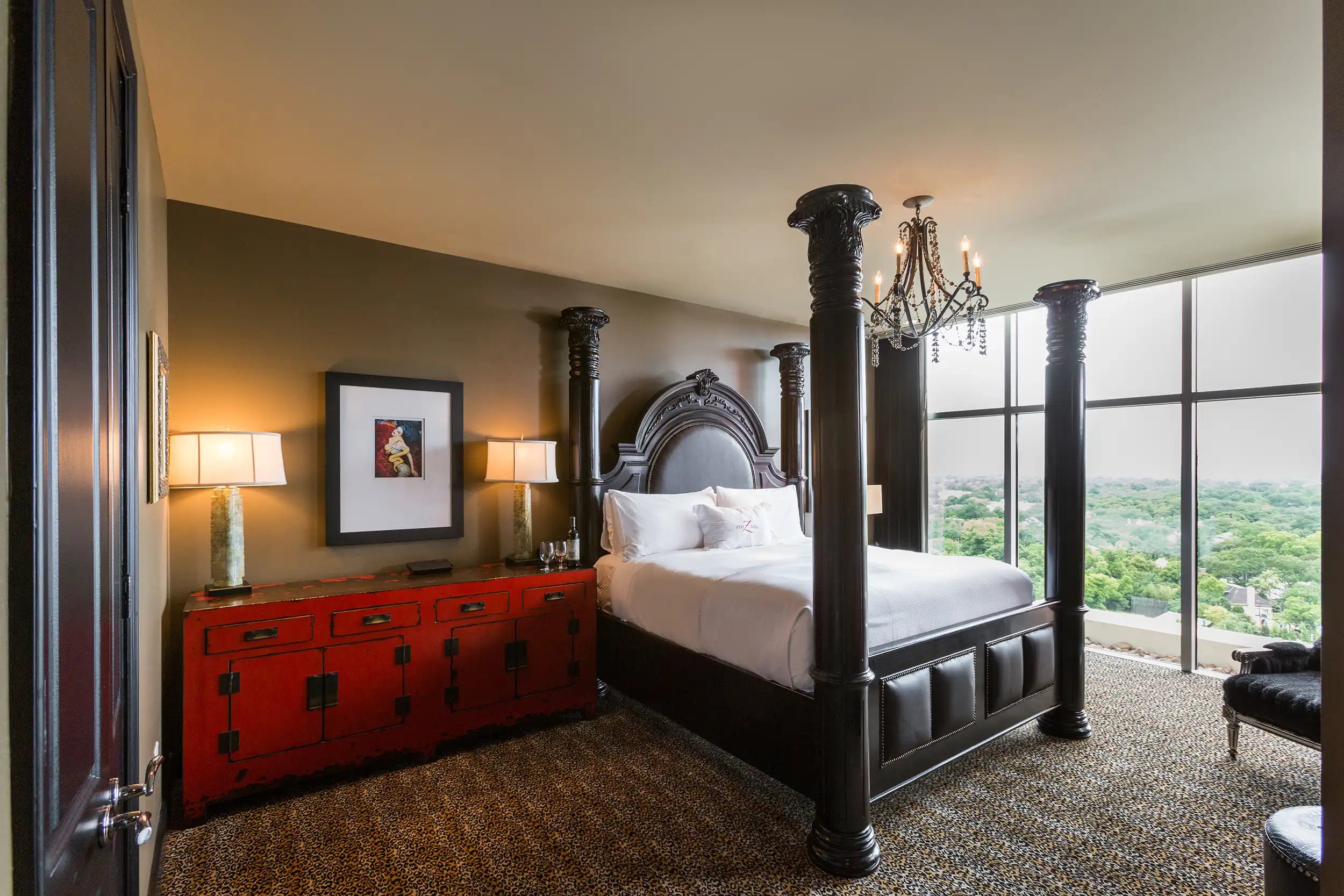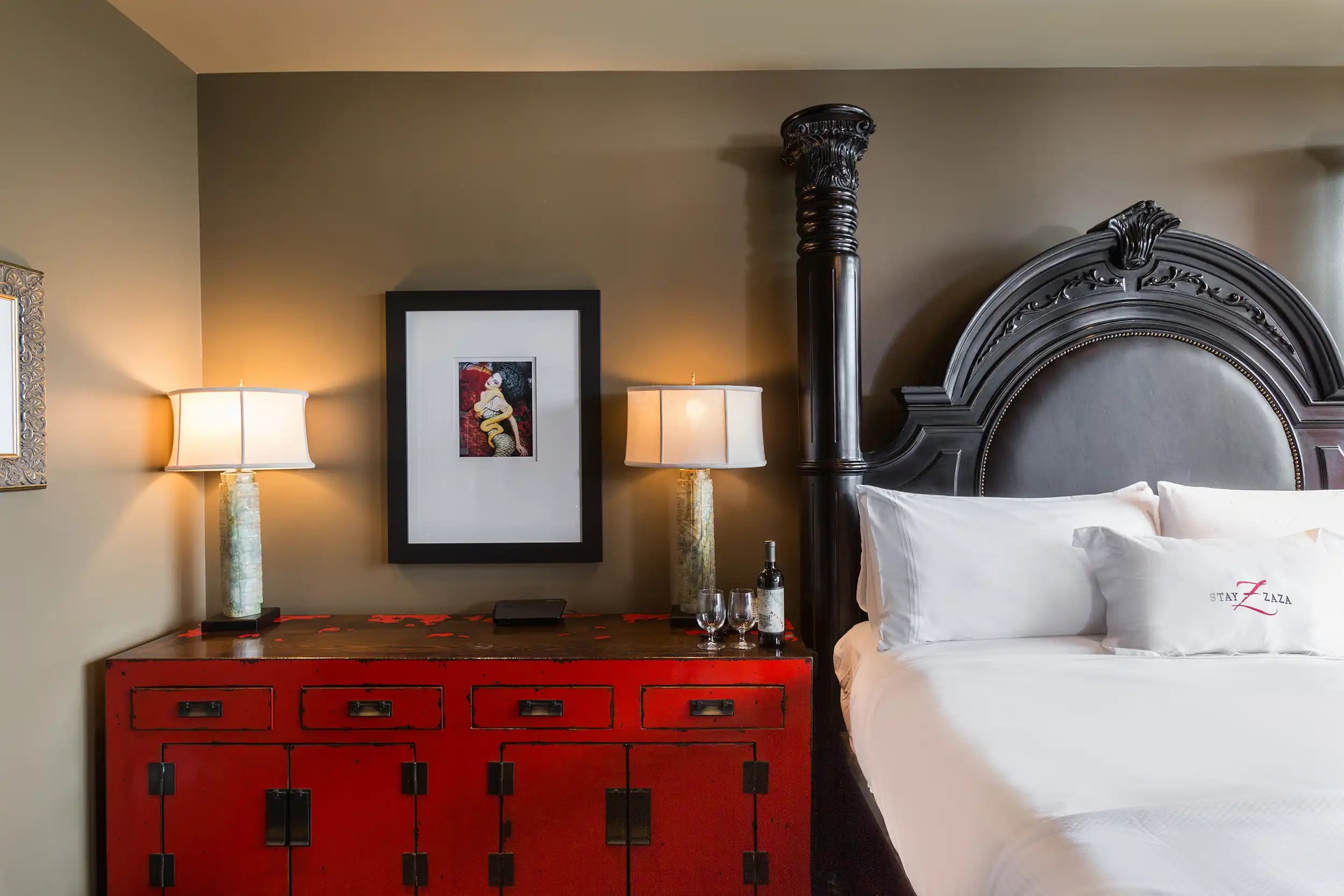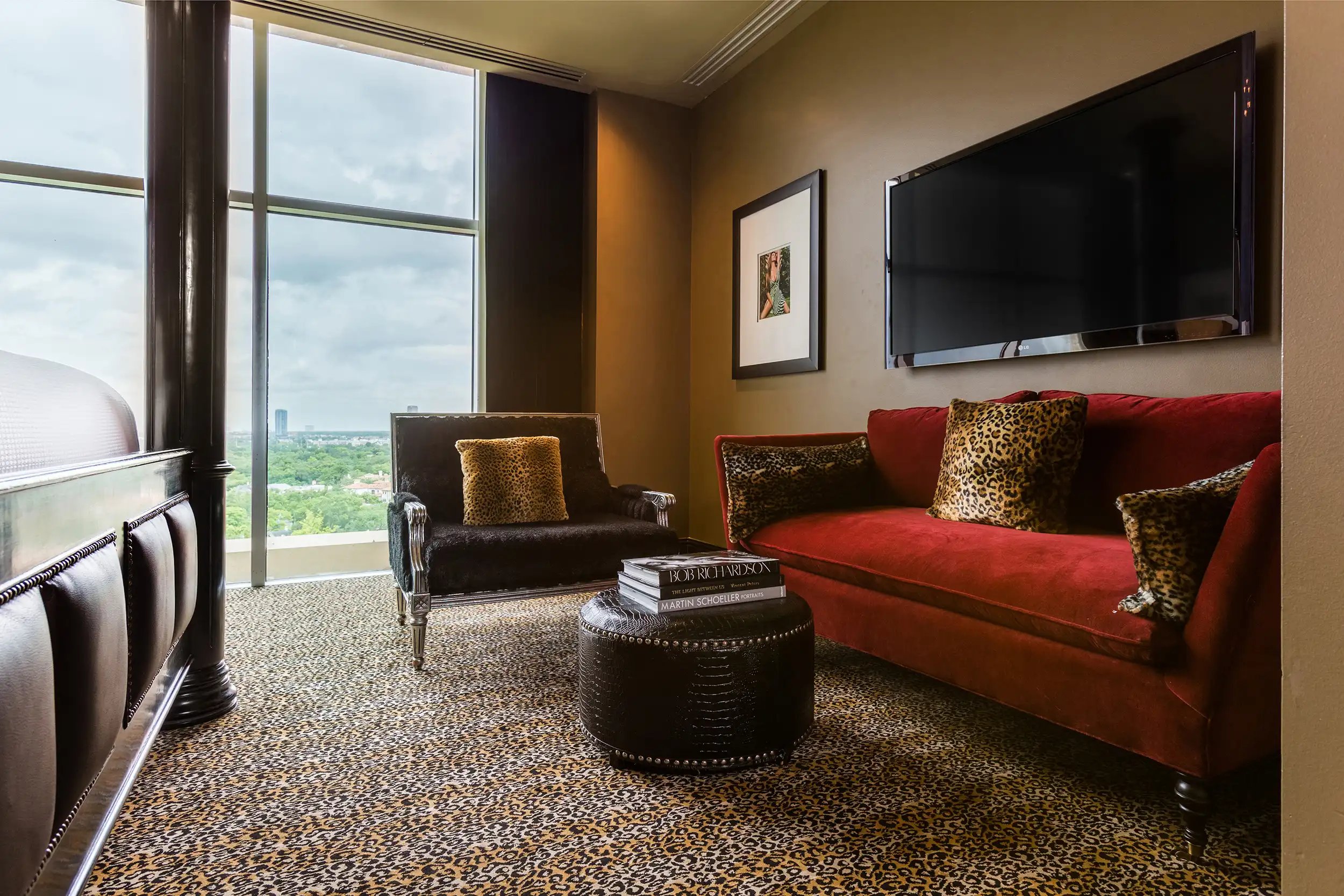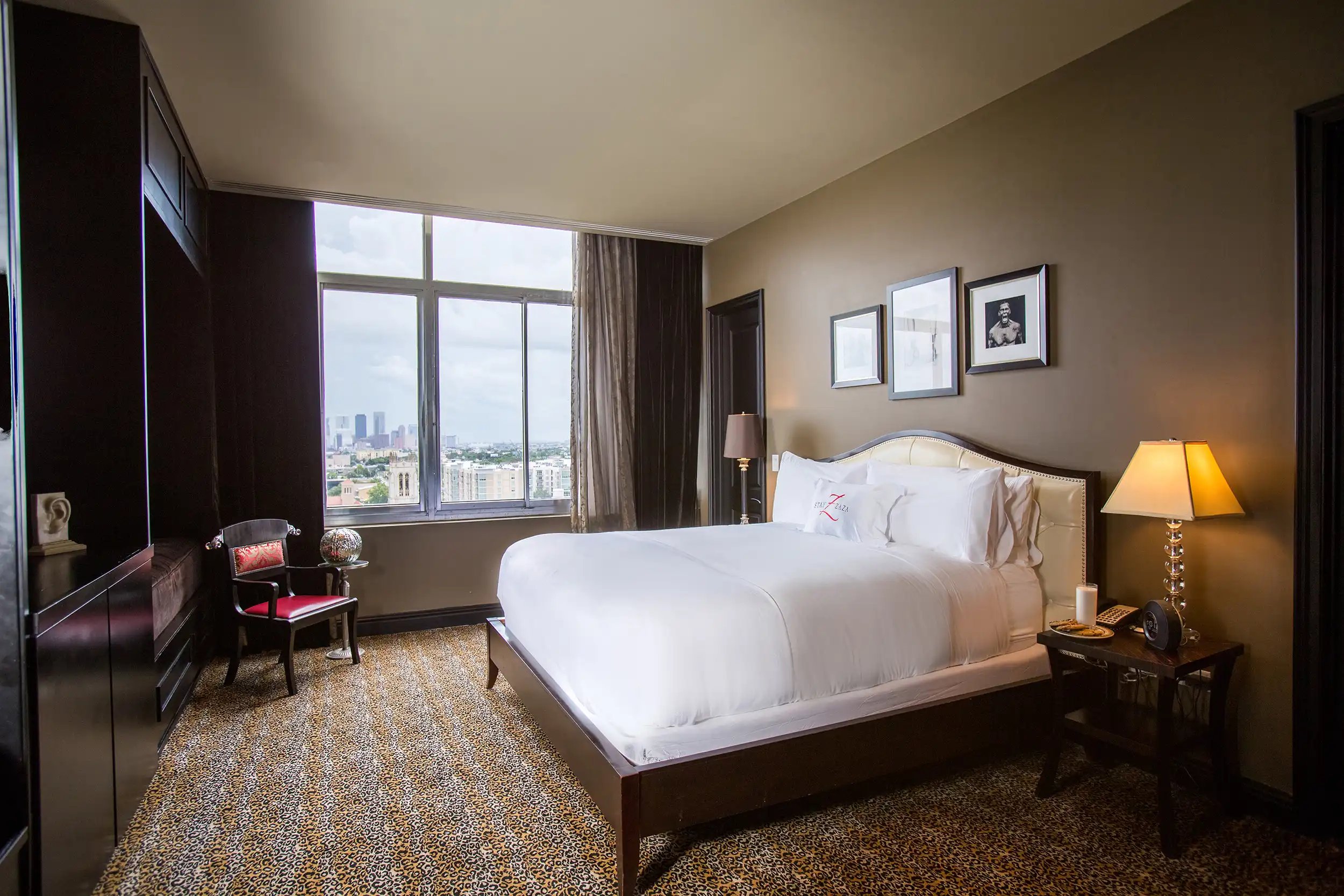 Rockstar Suite
This eccentric Houston luxury hotel suite features mirrored walls and rock star prints, a large dining room table and...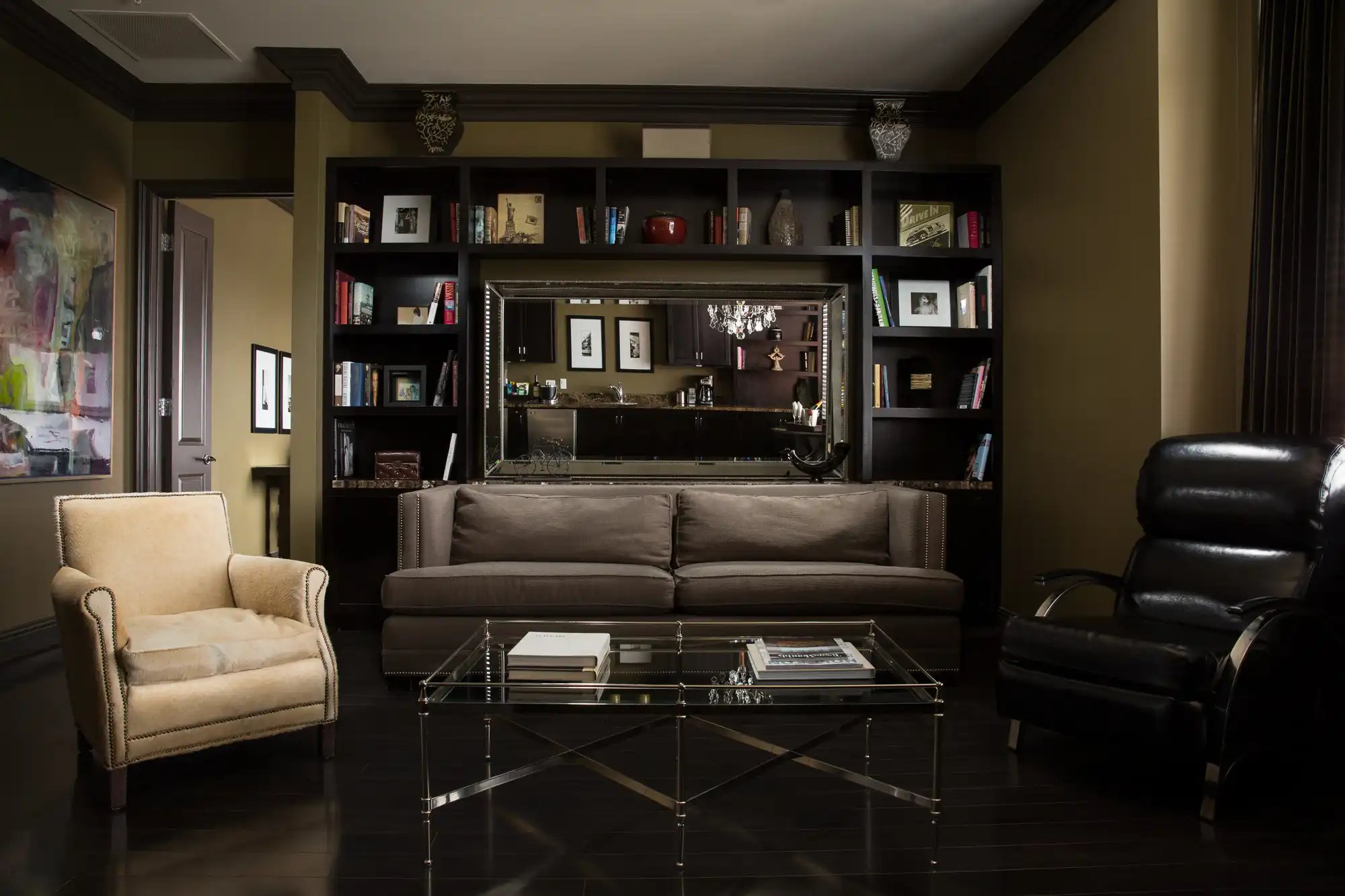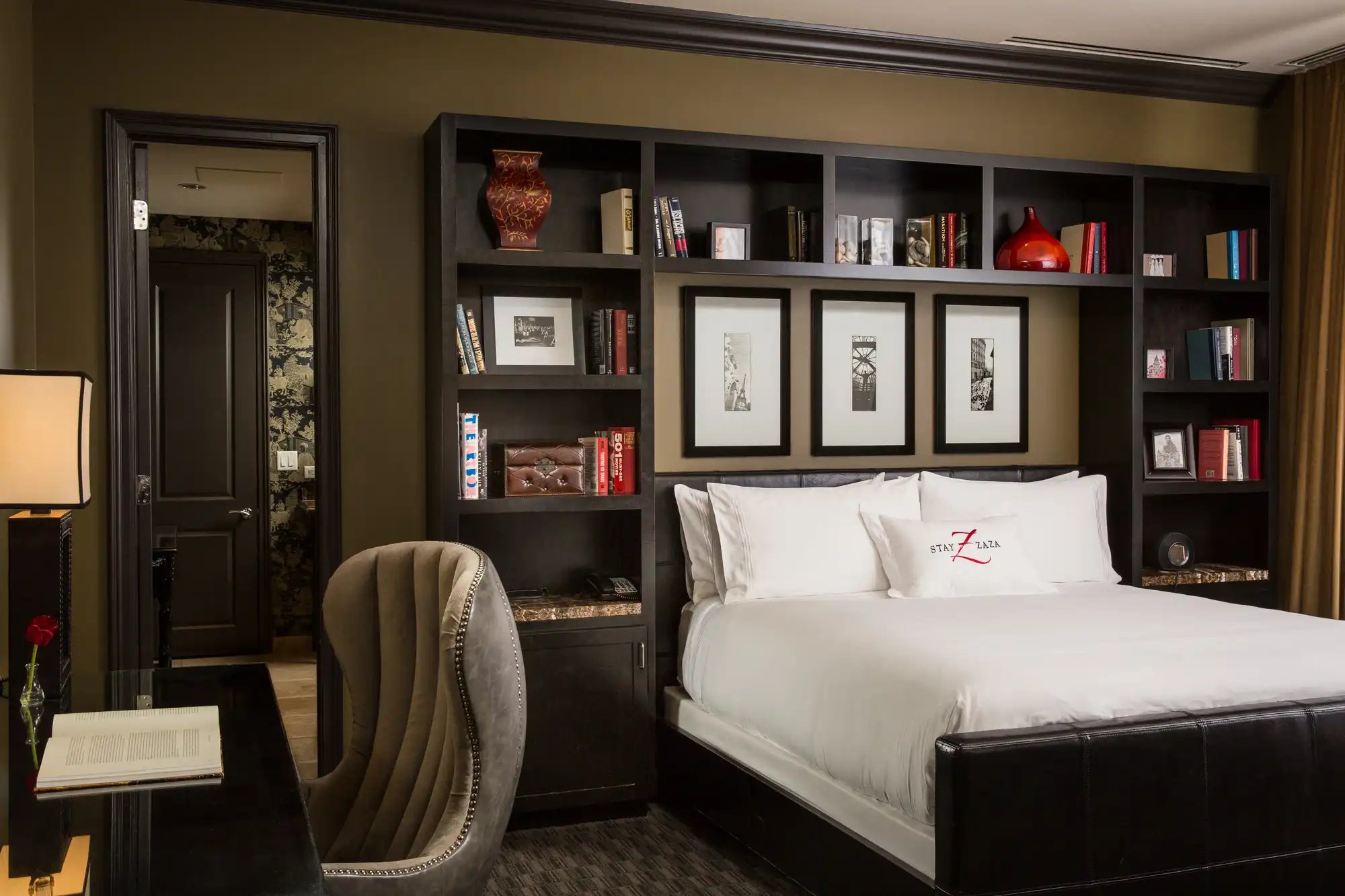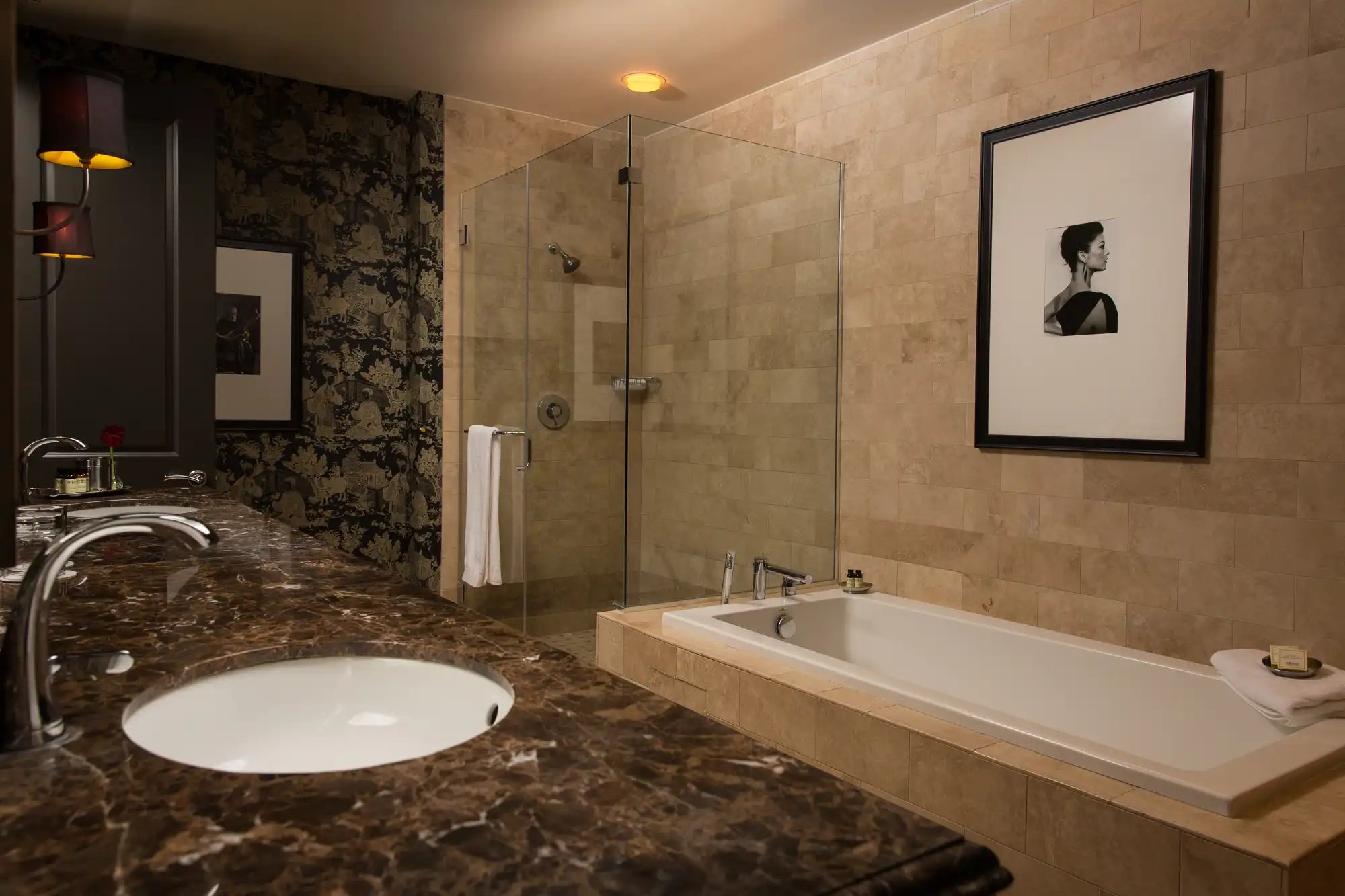 It Happened One Night
International jet setter meets Ralph Lauren in an elegant space of mossy greens and navy blues. Wood floors, Persian...