Austin Downtown Rooms & Suites
Get the VIP treatment in one of our four unique Concept Suites. Whether you want to feel like a star or enjoy some much-needed peace and quiet, our hotel suites in Austin are sure to exceed your expectations. Created with our signature design flair, each individually-themed suite has its own distinct style, featuring thoughtful details and amenities. Explore our Concept Suites below to start planning an unforgettable stay in Austin.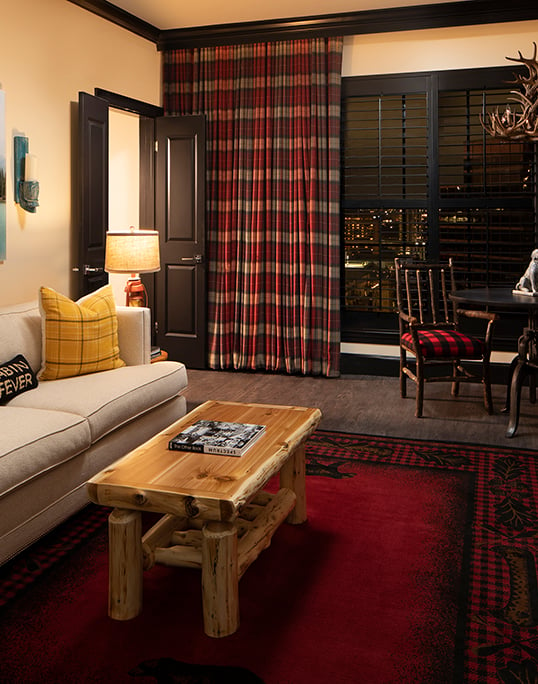 Cabin Fever
This charming suite is so cozy; you may never want to leave. Walk through the red door and find yourself transported...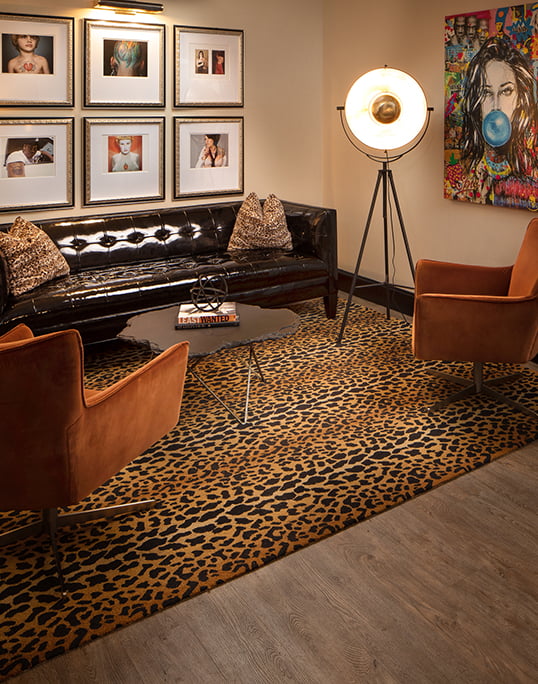 BACKSTAGE PASS KING & BACKSTAGE PASS DOUBLE KING
Consider these suites your "All Access Pass" to luxury. Whether you chose one king or two—these extravagant suites...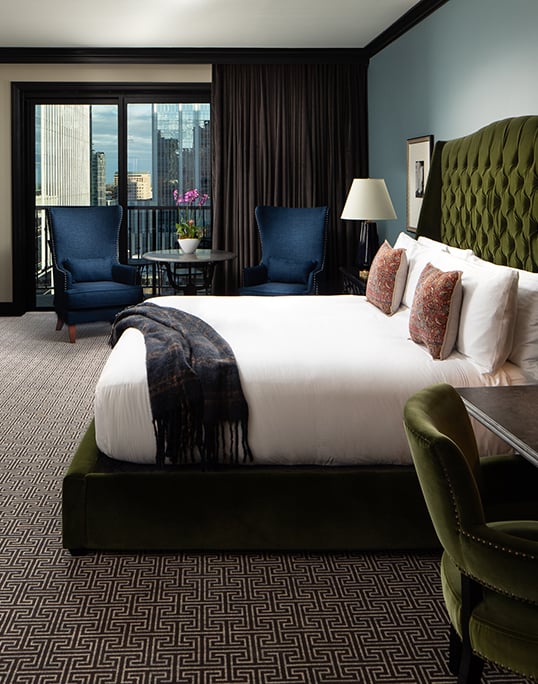 ABOUT LAST NIGHT
No, it was not a dream—and this sensuous suite is something you will want to remember. Sexy, moody and uber luxe, this...