Austin Downtown Spa Etiquette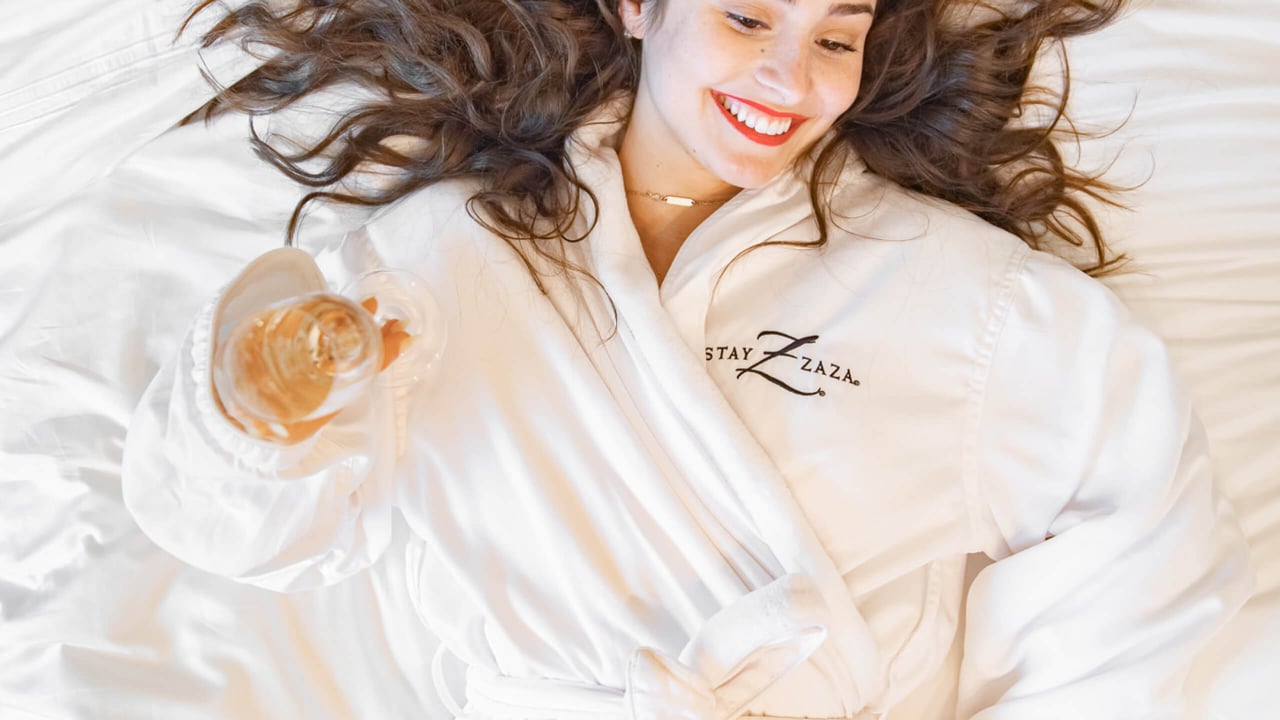 We recommend you arrive at least 15 minutes before your scheduled appointment, in order to give yourself time to relax and get situated.
In order to prevent the time of your treatment from being reduced, it is recommended to arrive ahead of time & shower prior to all body treatments. Shaving amenities are provided in the locker area. However, it is recommended that men shave a few hours before their facial appointments.
ZaSpa will provide a plush robe and a pair of slippers for your comfort prior to change so that you can unwind in the relaxation area. There your therapist will greet you and escort you to your treatment room.
ZaSpa environment is one of tranquility and relaxation. Please respect our peaceful ambiance as well as the privacy of other guests.
Jewelry is not recommended to be worn throughout the spa or during treatments. If you bring valuables and jewelry with you, a place will be provided for their safekeeping, ZaSpa will not be held responsible for them.
We appreciate that devices be turned to silent mode when you arrive to allow you and our guests to relax.
ZaSpa is a smoke-free facility.
All guests must complete a consultation form before a treatment, where any health concerns or special needs can be addressed. Please advise us if you suffer from any medical conditions, injuries, or allergies, or if you have any special requests when making your booking as some treatments may not be safe or suitable to be carried out.
Please advise us if you are pregnant or breastfeeding at the time of booking as some treatments may not be safe or suitable to be carried out.
It is recommended after some treatments, i.e. exfoliation, chemical peelings, that you avoid sunlight. Your therapist will have recommendations and post-care suggestions for you following the treatment.
ZaSpa offers gift cards for a specific service, package, or amount at the Spa reception.
We recommend you drink water before and after treatment to help flush toxins from the body. Please allow sufficient time before your treatment to digest after eating, at least 2-3 hours is recommended for digestion before treatment.
ZaSpa adds a customized 20% service charge at checkout time. However, gratuities are always adjustable to the discretion of our guests if you feel they are warranted by the service you have received.
ZaSpa is an adult facility. Children under the age of 16 will not be able to have treatments at the Spa or use the Spa facility. There are some treatments available for under-aged guests.
In the event you need to cancel your appointment with us, please contact the Spa at least 24 hours in advance. Failure to notify the Spa within the notification period, and all no-shows, will result in a full charge of the treatment booked without refund.
All Spa pricing is subject to change without notice.
We want all our guests to feel comfortable during their visit to ZaSpa. If you have any concerns or queries regarding your treatment or the facilities, please speak with your therapist or Spa Director who will ensure that you have the best possible experience.
Monday & Tuesday: CLOSED
Wednesday: 10am-2pm
Thursday & Friday: 10am-6pm
Saturday & Sunday: 9am-6pm