Houston Memorial City Rooms & Suites
At Hotel ZaZa Houston Memorial City, we offer guests a selection of ADA accessible hotel rooms and suites. Each room features convenient accessible amenities including roll-in showers, bathroom grab bars, removable shower nozzles, and more.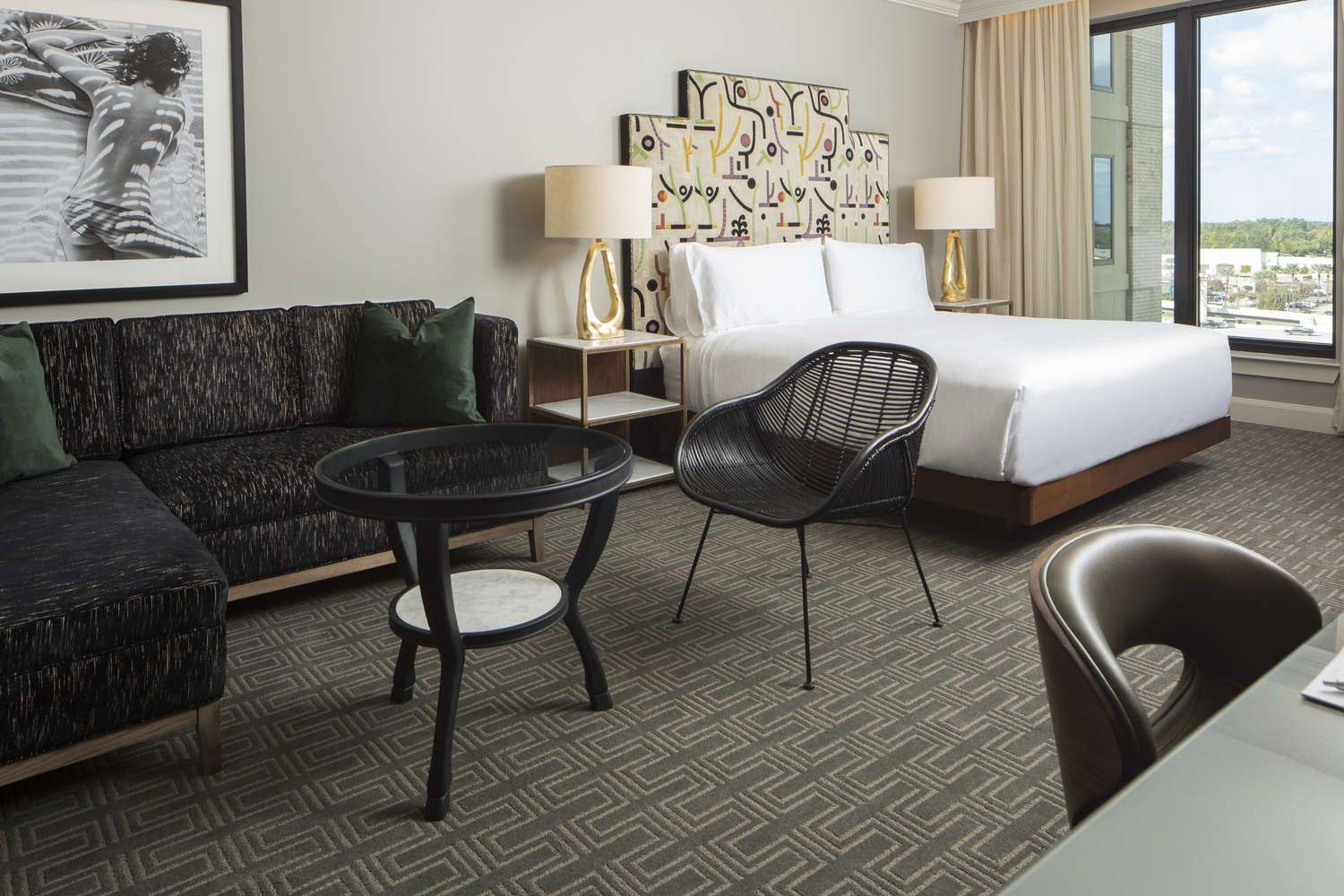 PREMIUM KING
These expansive and stylish rooms offer upgraded features like an entry seating area, flat screen TV, spacious...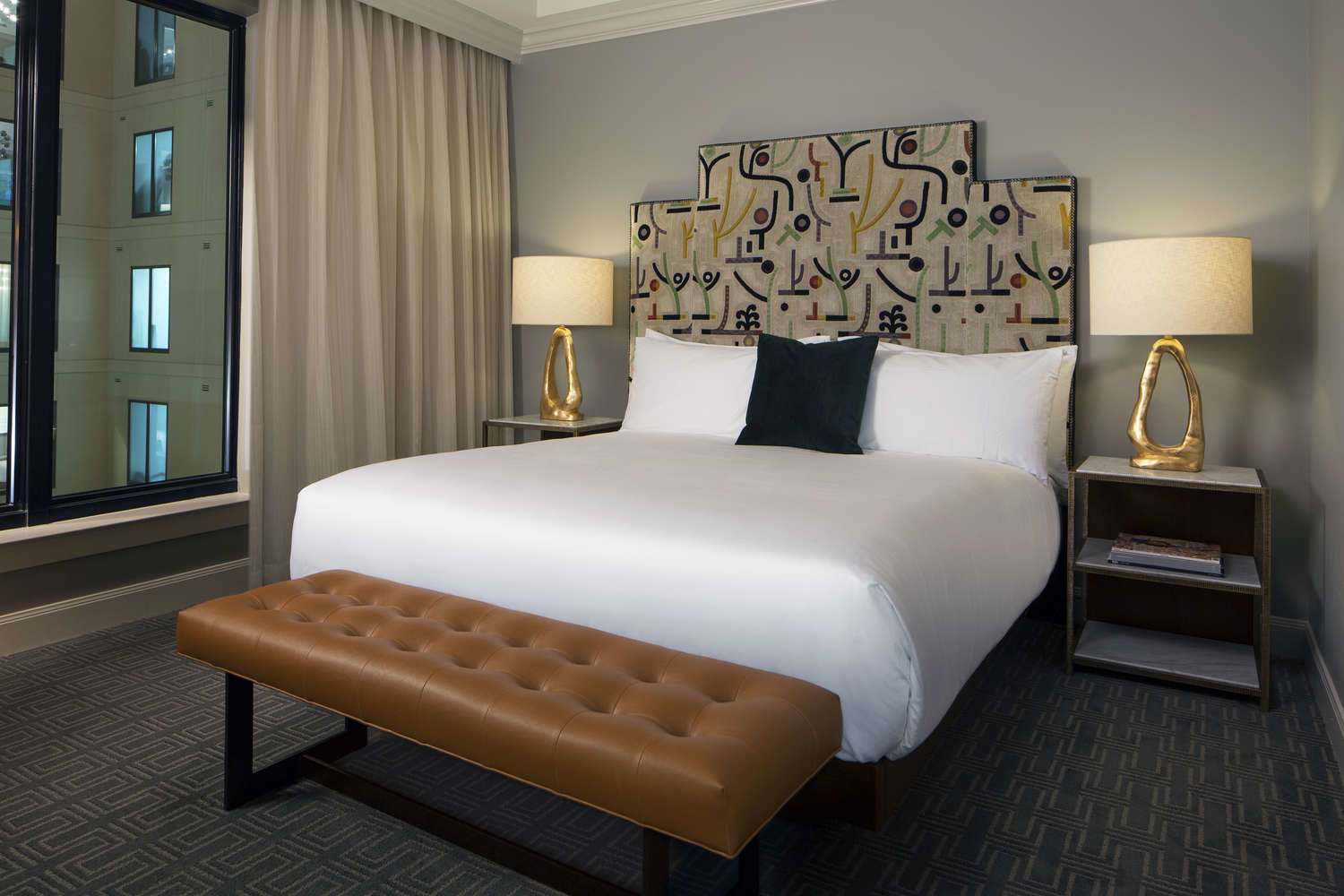 CORNER KING SUITE
This 375 square-foot corner suite includes well-designed lighting and tailored mid-century pieces that mix with...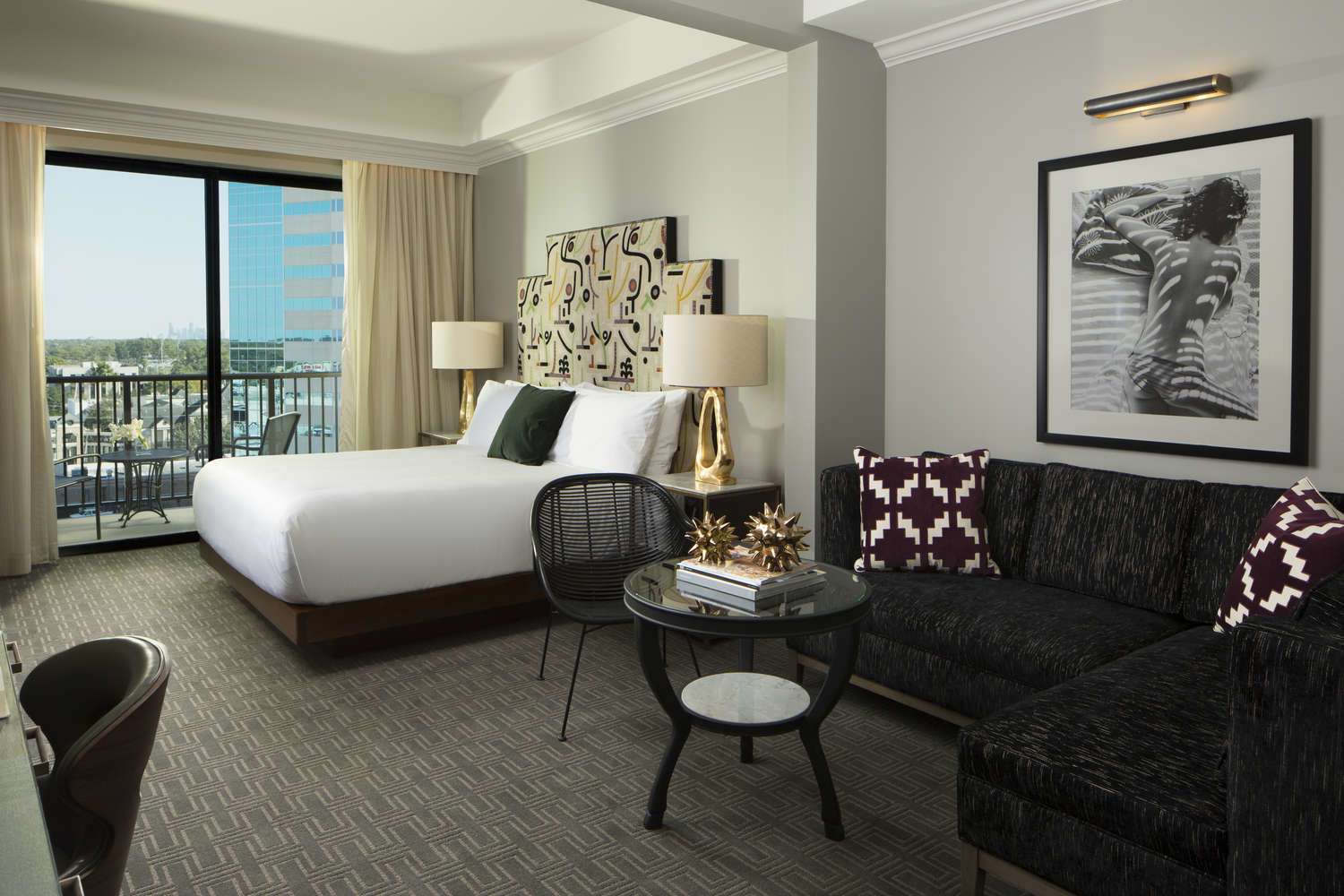 BALCONY KING
An upgraded alternative to a typical hotel haven, this expansive room feels much more like a suite. An entry seating...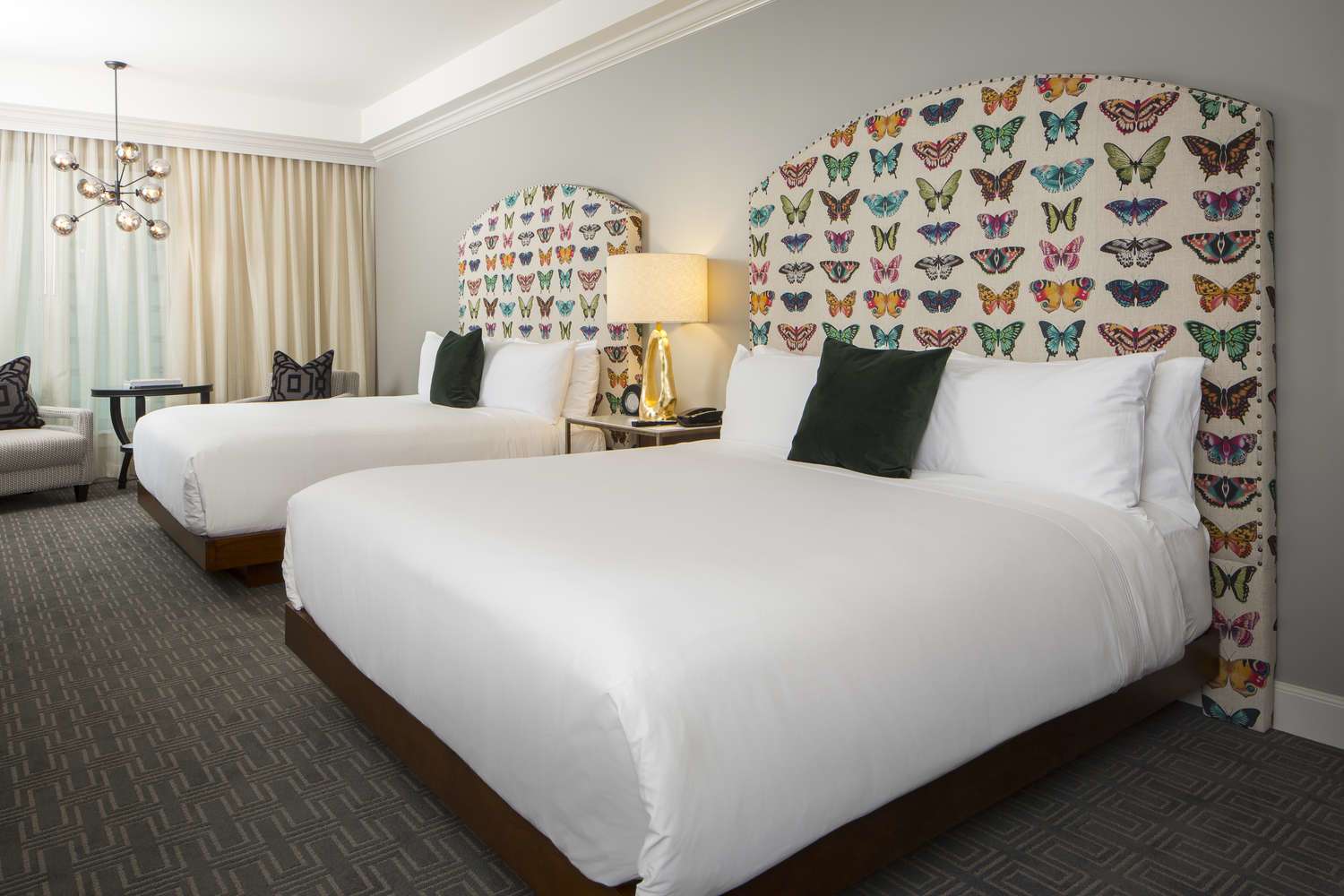 BALCONY DOUBLE KING
This 460 square-foot accommodation uniquely offers two king beds with dramatic headboards and focal lighting that...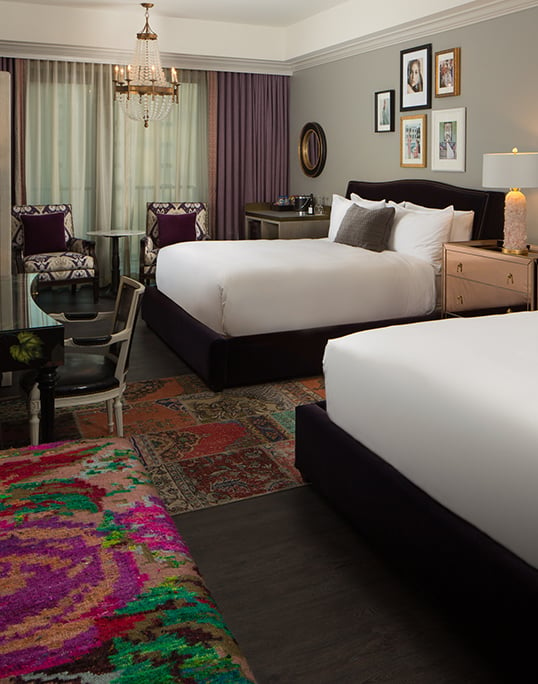 AMERICAN BEAUTY
The 460-square-foot American Beauty concept suite combines cool tones and graphic prints for a serene escape....