Houston Memorial City Rooms & Suites
Live magnificently by indulging in our dazzling collection of Houston suites. The Magnificent Seven Suites are the crown jewels of Hotel ZaZa, with each suite offering guests a completely customized and refined conceptual experience. Intimate yet expansive, these hotel suites in Houston feature unique touches that ensure a phenomenal luxury experience. After checking out the faux croc skin of the Breathless suite or the chic red lacquer wet bar in the Asian Beauty suite, guests will yearn to come back and experience each of the worlds hidden behind our doors.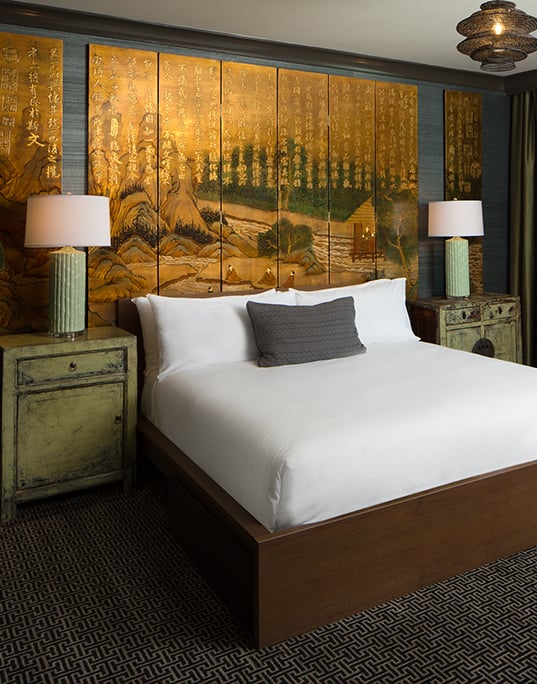 ASIAN BEAUTY
Exotic and lush, the Asian Beauty suite has special ZaZa touches like a red lacquer wet bar, patterned carpet and cool...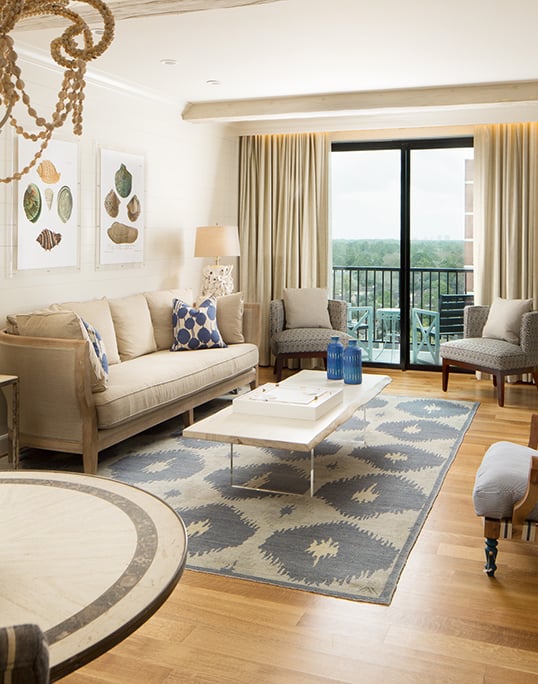 BEACH HOUSE
Listen closely and you can almost hear the soft lull of waves rolling on the shore. The expansive Beach House suite is...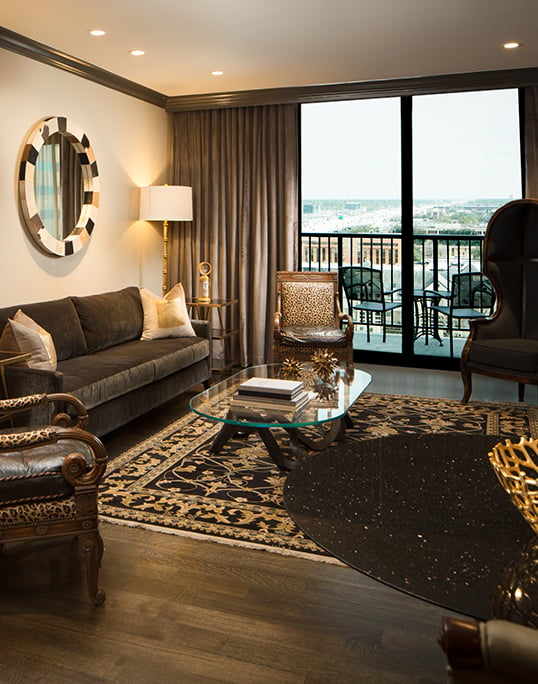 BLACK GOLD
All that glitters is indeed gold in our expansive Black Gold suite. Grounded in onyx, but lightened by materials and...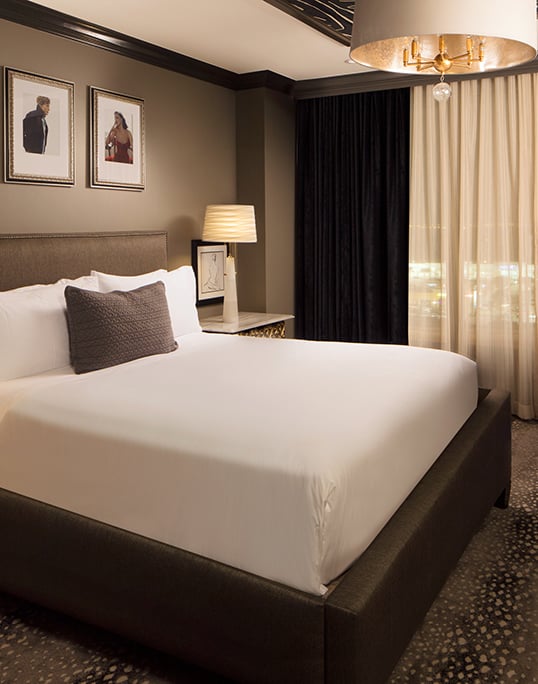 BREATHLESS
The Breathless suite brings the outdoors in with a selection of materials rending from faux croc skin and faux deer...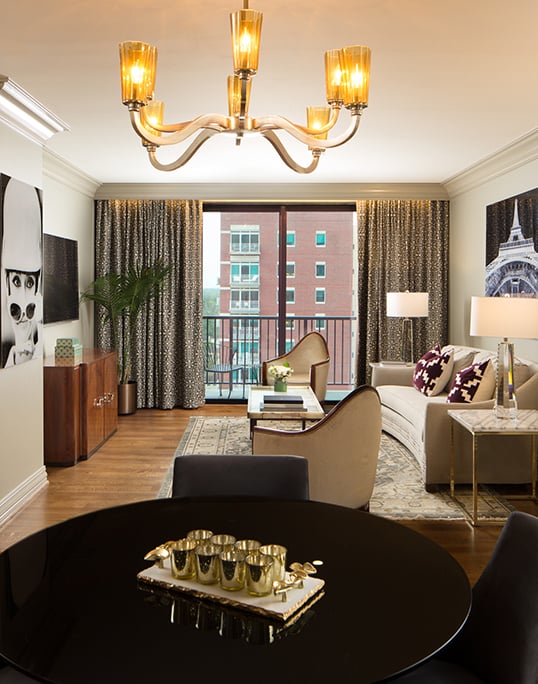 FRENCH CONNECTION
High style meets bold hues in our luxurious French Connection suite, which features wood flooring, patterned carpets...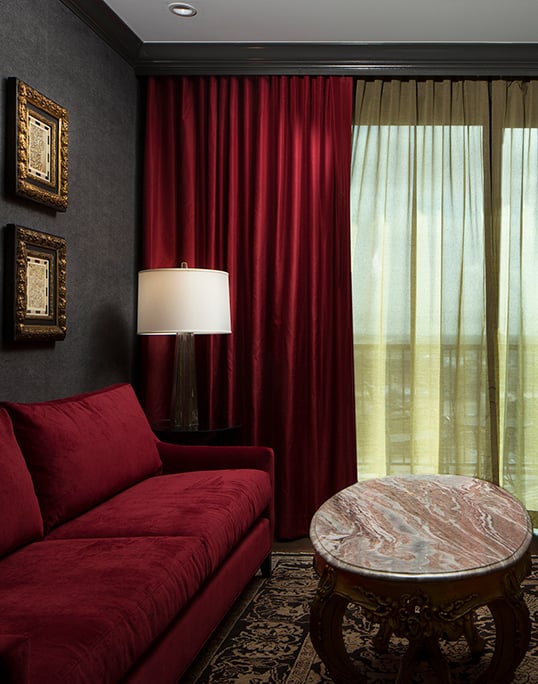 GODFATHER
This luxurious suite is tailored with a masculine nod to art deco through its fabric and accessory choices. The...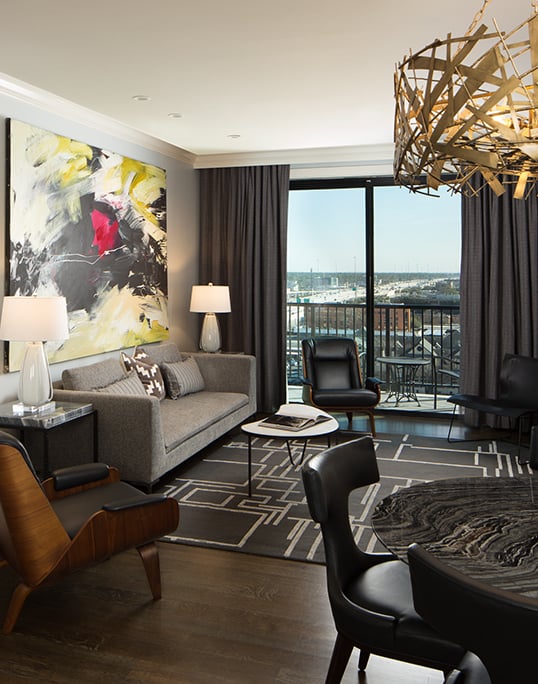 MASTER PLAN
One step into the Master Plan suite and Hotel ZaZa guests will immediately feel right at home with its soothing gray...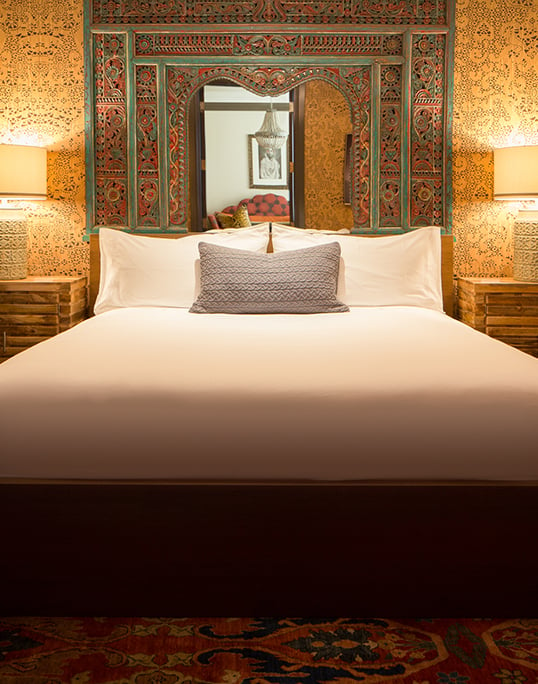 PASSAGE TO INDIA
This 626-square-foot suite is a journey of exotic elegance, incorporating rich color and texture throughout. Mint...