Houston Memorial City Rooms & Suites
Escape to exotic lands while still enjoying all that Houston has to offer. Our remarkable concept hotel suites in Houston, pioneered by Hotel ZaZa, are designed to tell a unique story with thoughtful details, indulgent finishing touches, and upgraded amenities. The Houston suites envelop their occupants in theatrical inspiration found within inspiring themes themselves. You will be charmed by New Orleans, inspired by a safari, relaxed by the colors of the Caribbean, all within the walls of Hotel ZaZa. Perfect for hosting a business meeting, special event or creating an intimate moment with a loved one, these Houston hotel suites are truly one of a kind.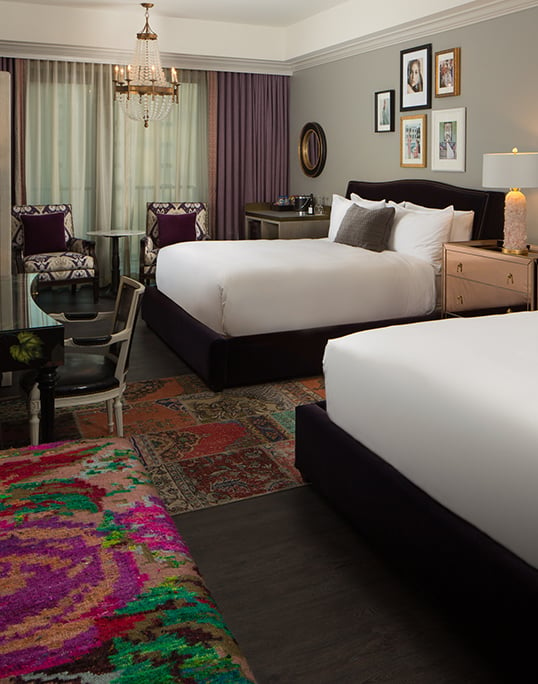 AMERICAN BEAUTY
The 460-square-foot American Beauty concept suite combines cool tones and graphic prints for a serene escape....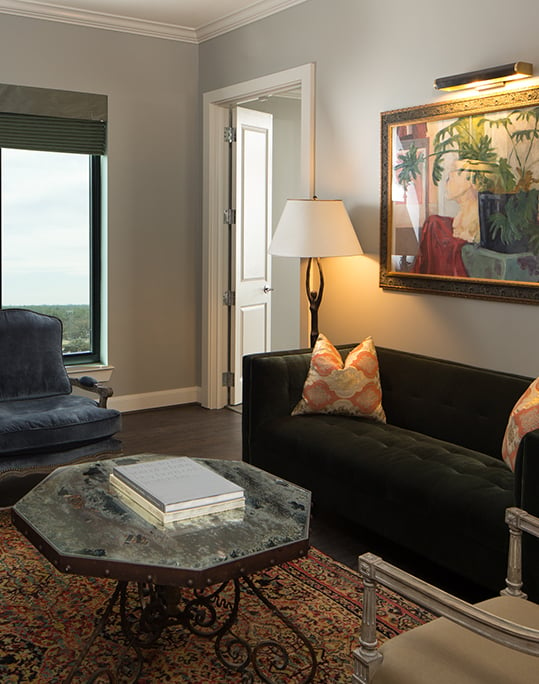 BIG EASY
Inspired by New Orleans' Southern charm and rich history, the 600-square-foot Big Easy concept suite features...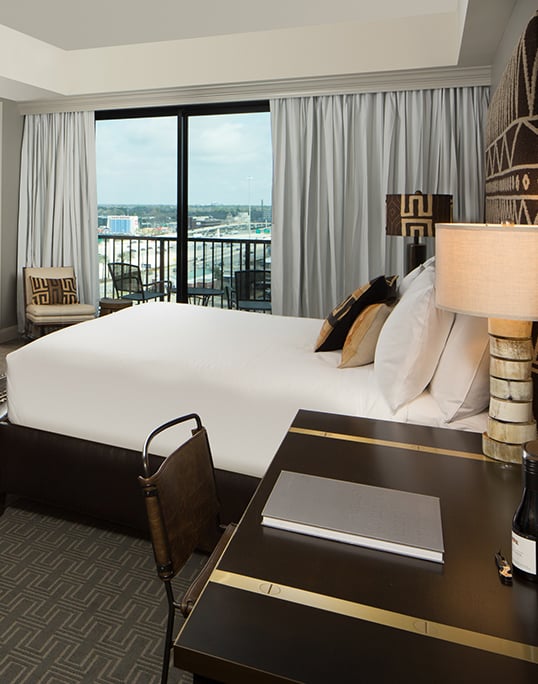 SAFARI
Escape to the wild in this nature-inspired corner suite that features rustic wood and gossamer details....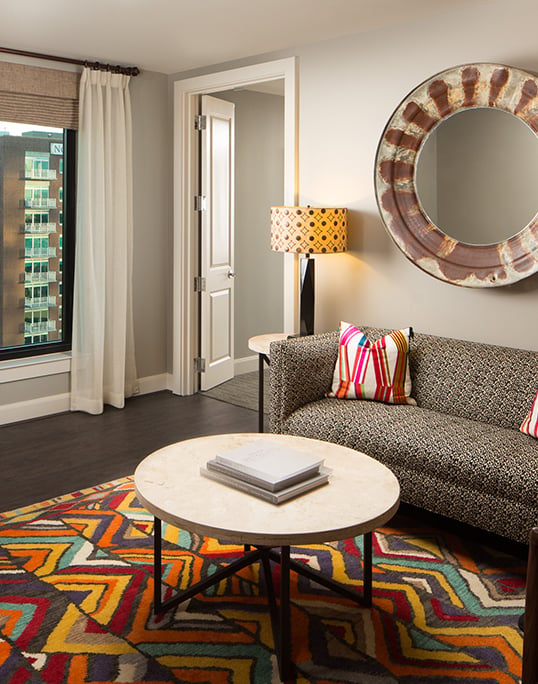 HAVANA
Earthy elegance and soft Caribbean colors captivate guests from the moment they walk in. The expansive...