DALLAS UPTOWN ROOMS & SUITES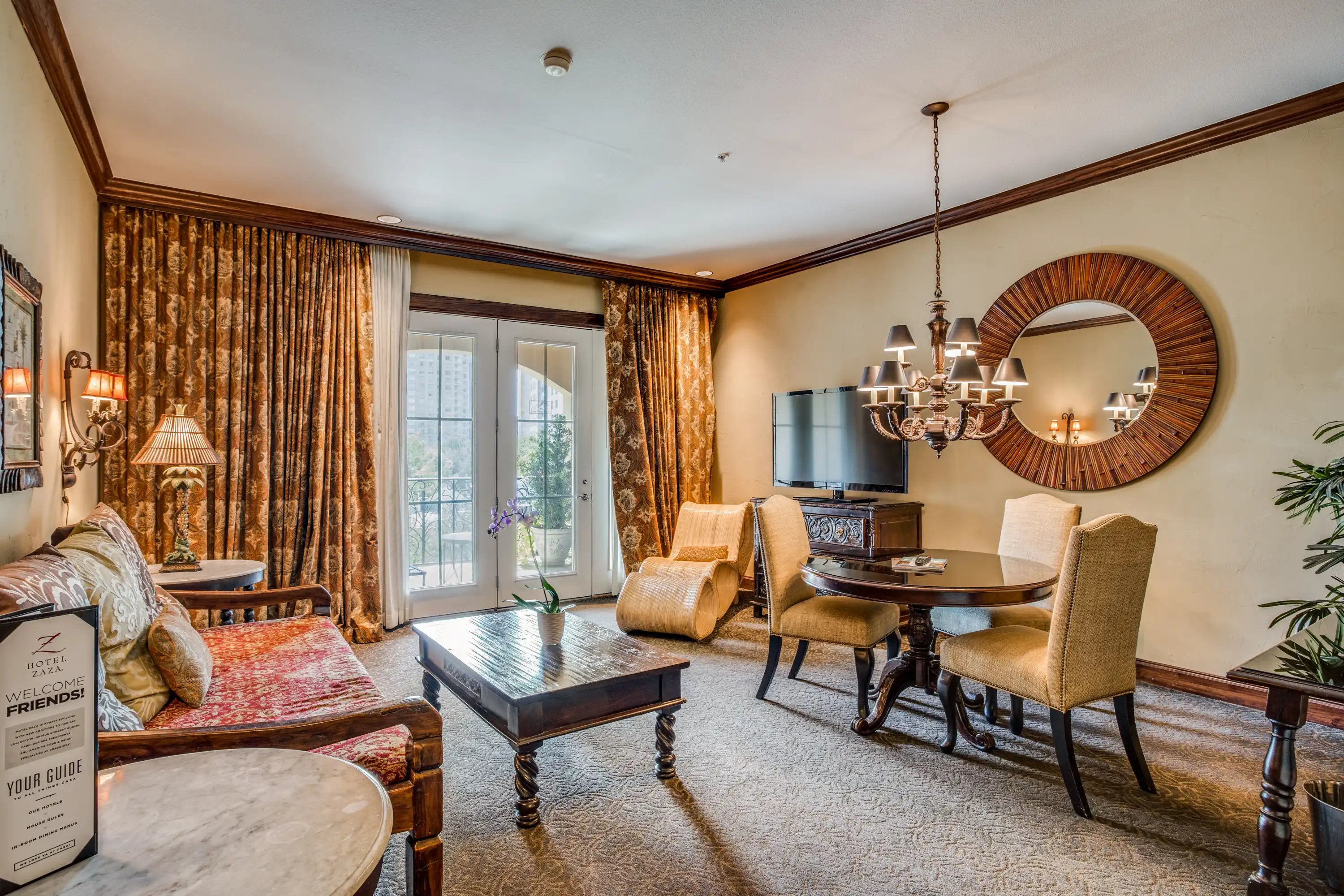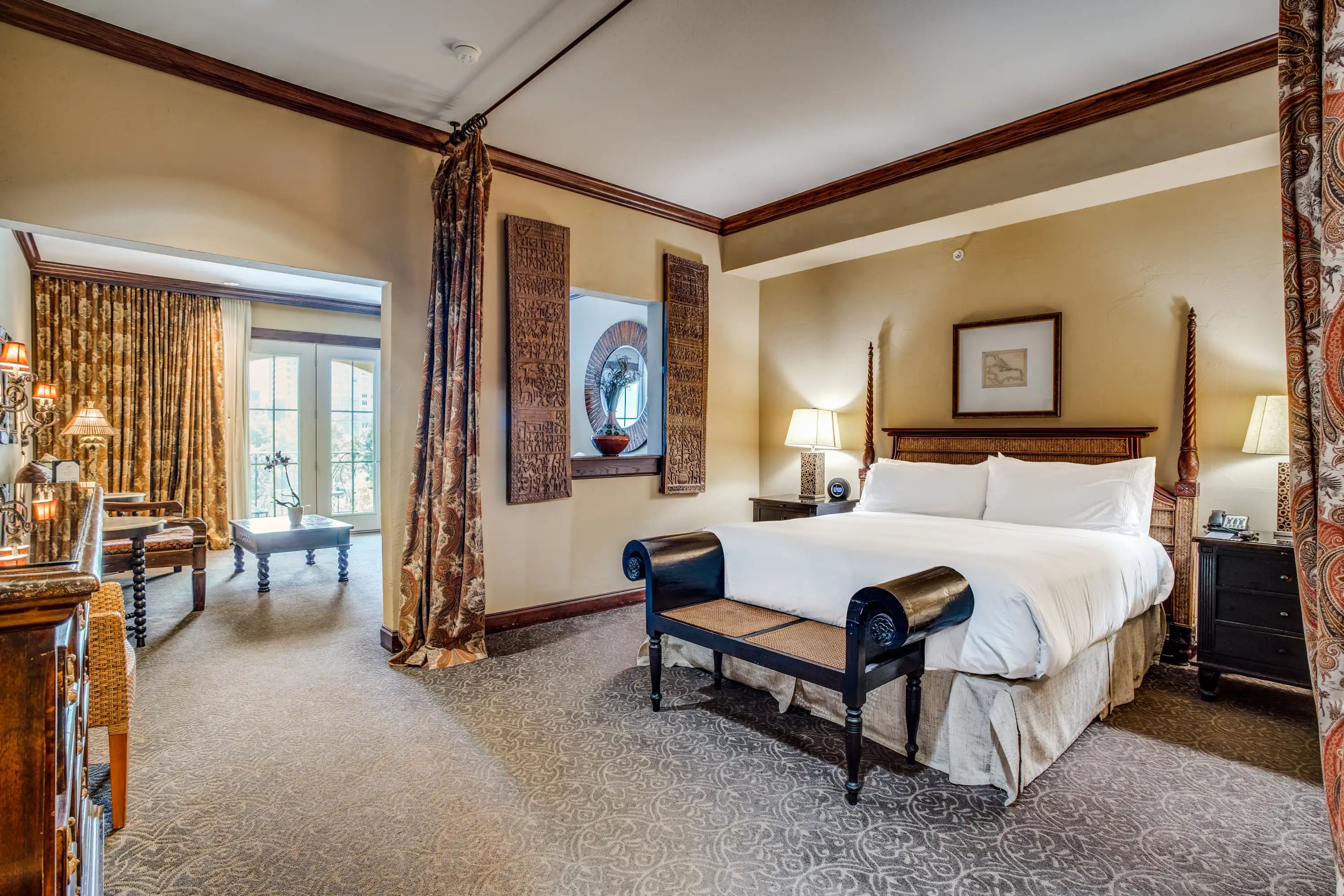 West Indies
The West Indies suite offers an oversized parlor room with a dining area for luxury accommodation in Dallas, TX....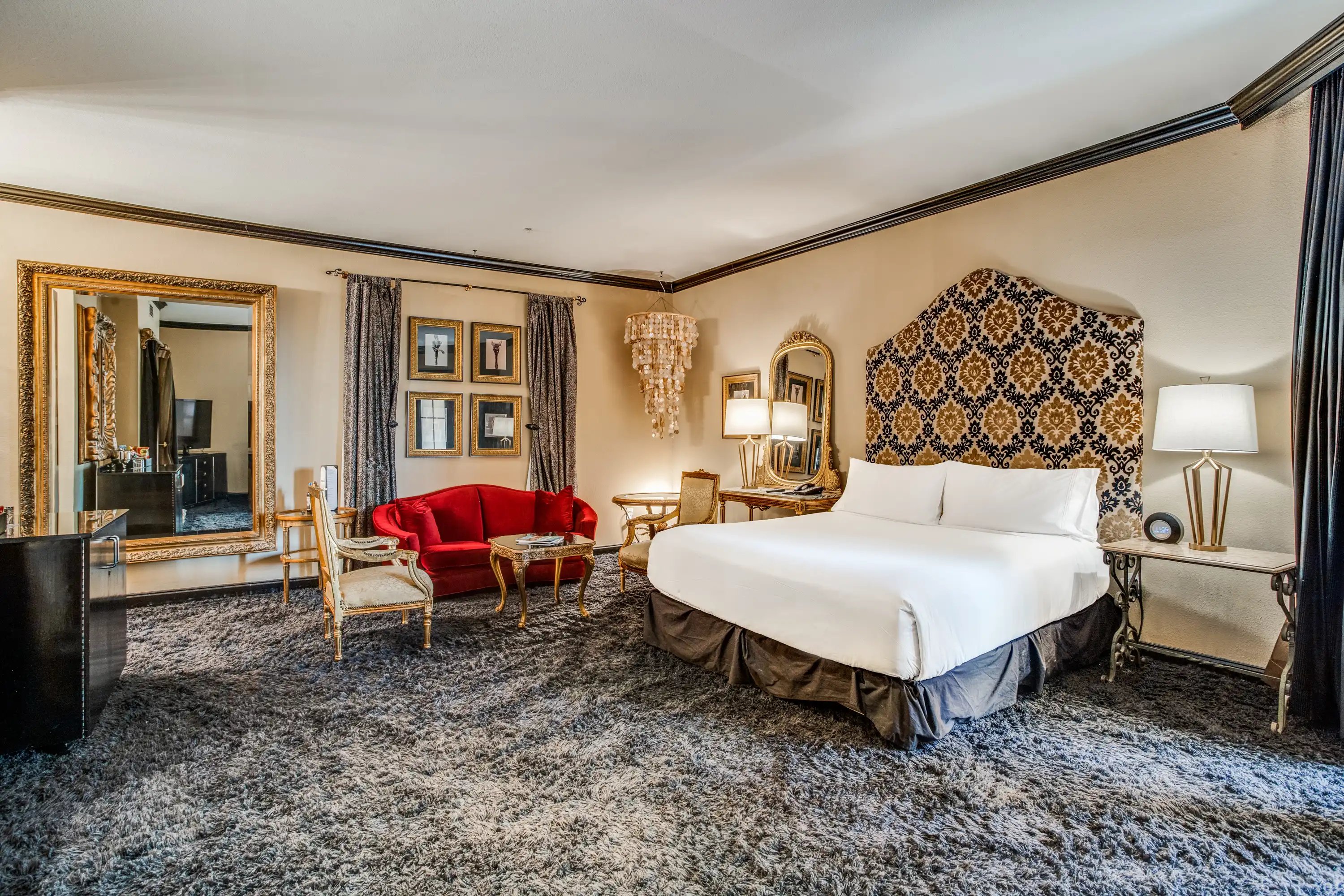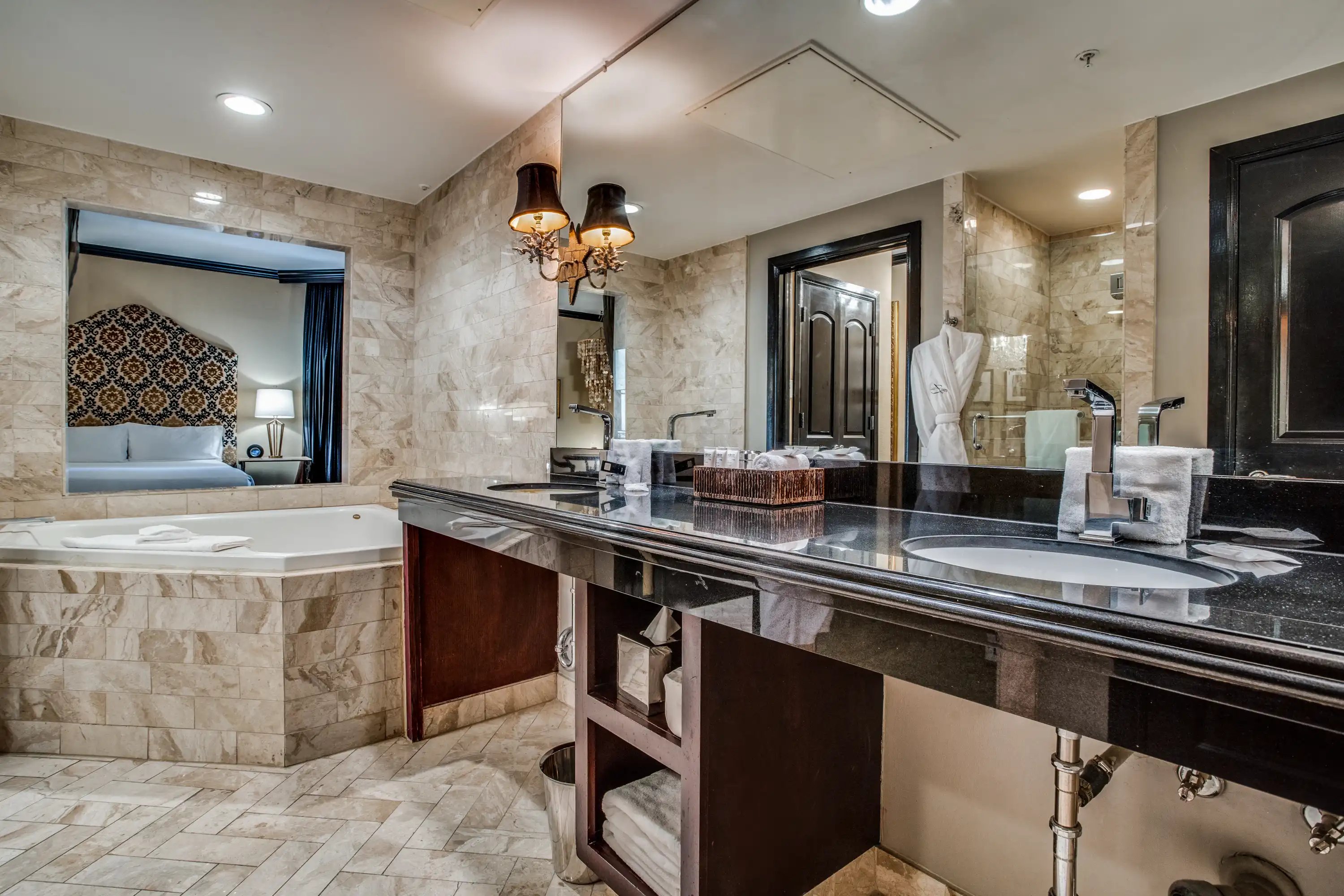 Erotica
Oversized whirlpool soak bath, tactile fabrics, velvets, furs, and silk create a suite of pure sensuality at the...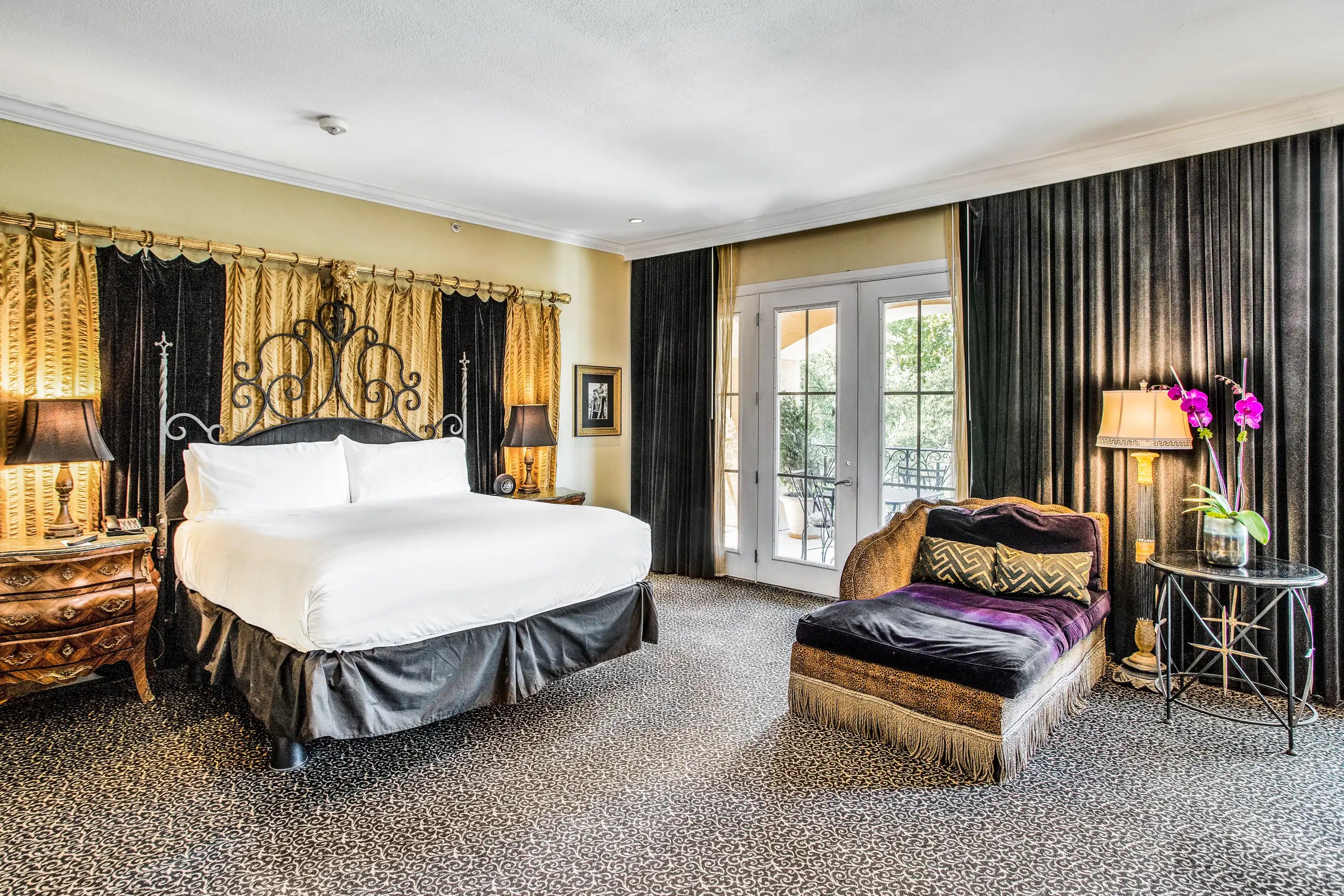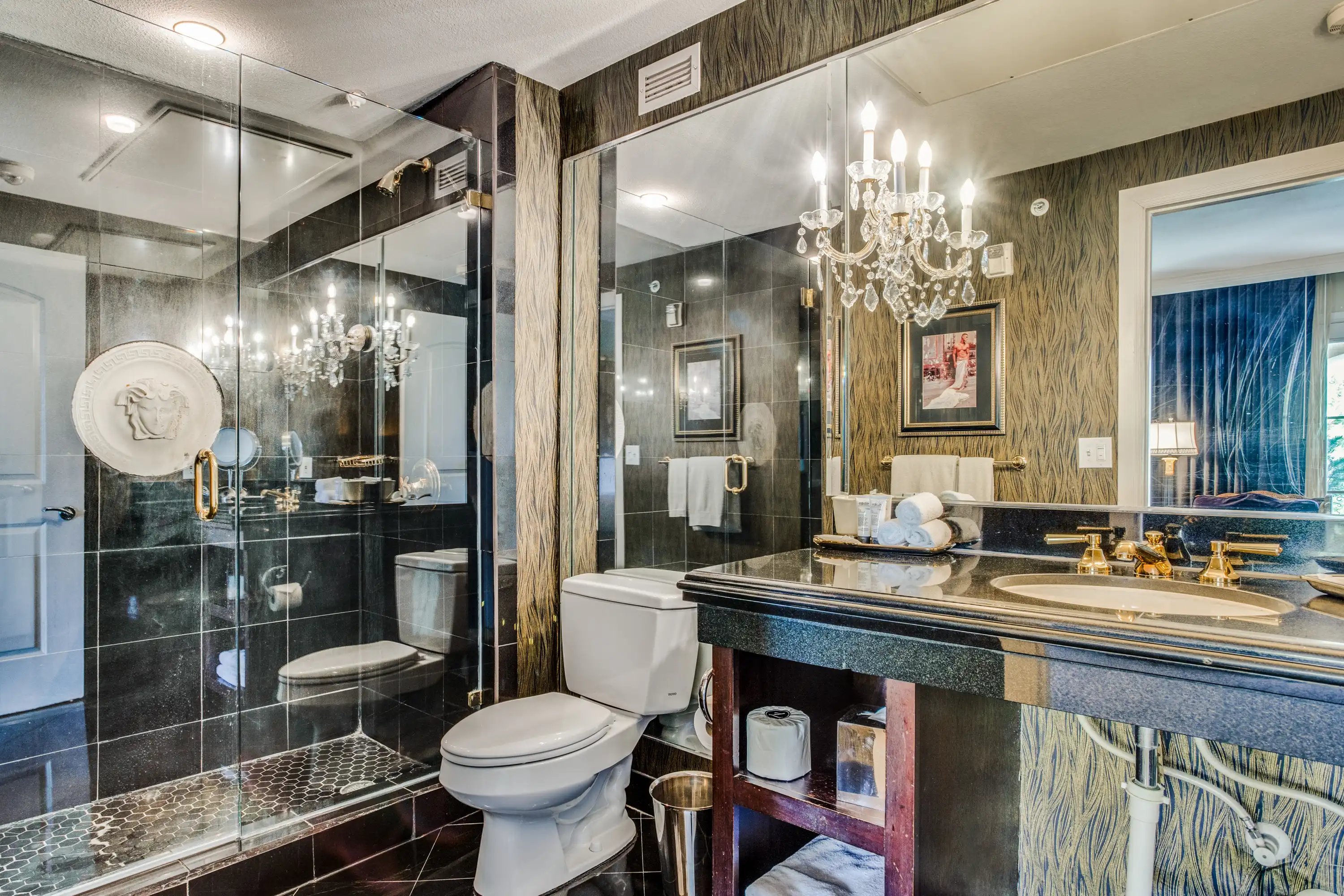 Medusa
Escape to the Italian Renaissance with a true medieval flair in the themed Concept Suite, Medusa, offering luxury...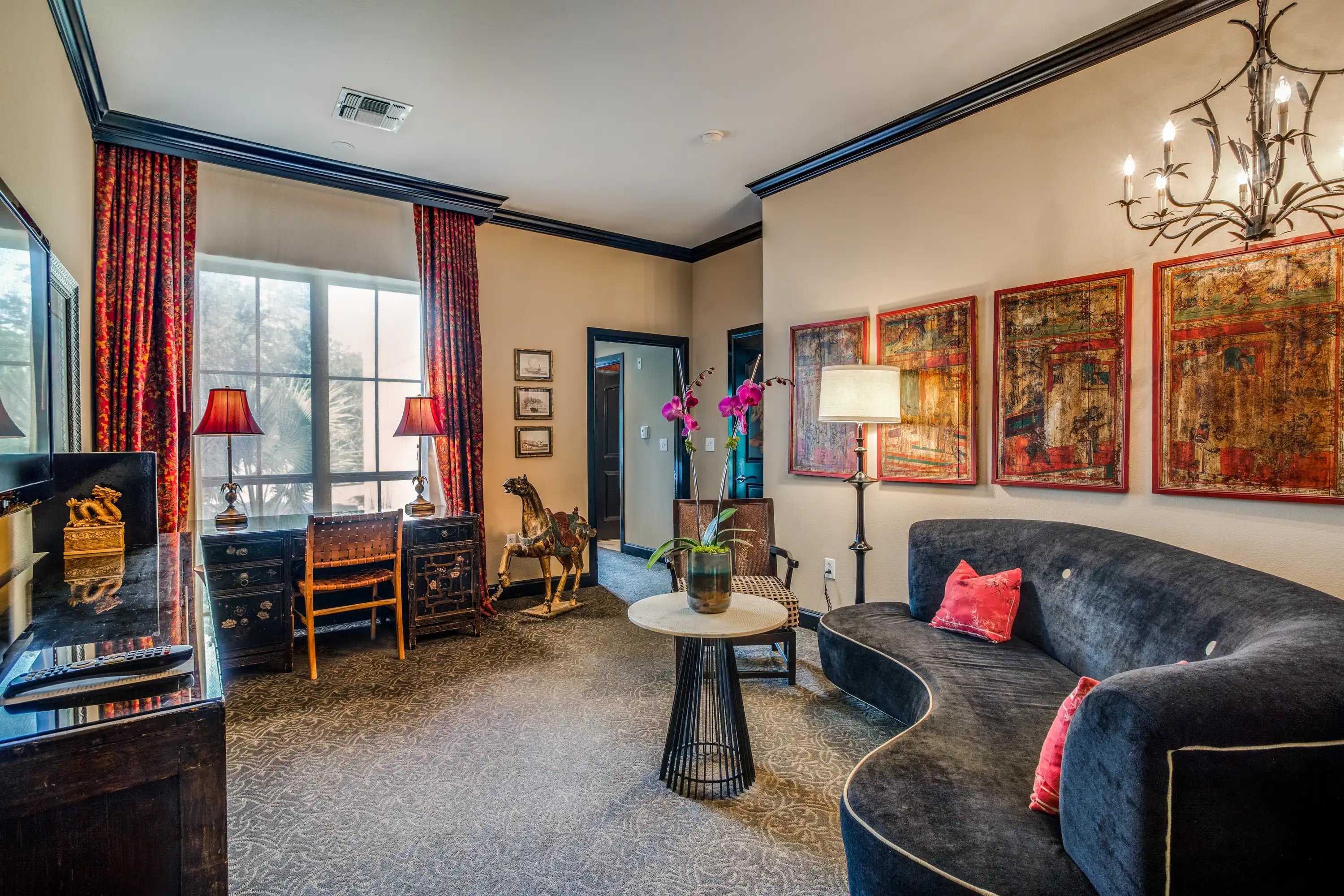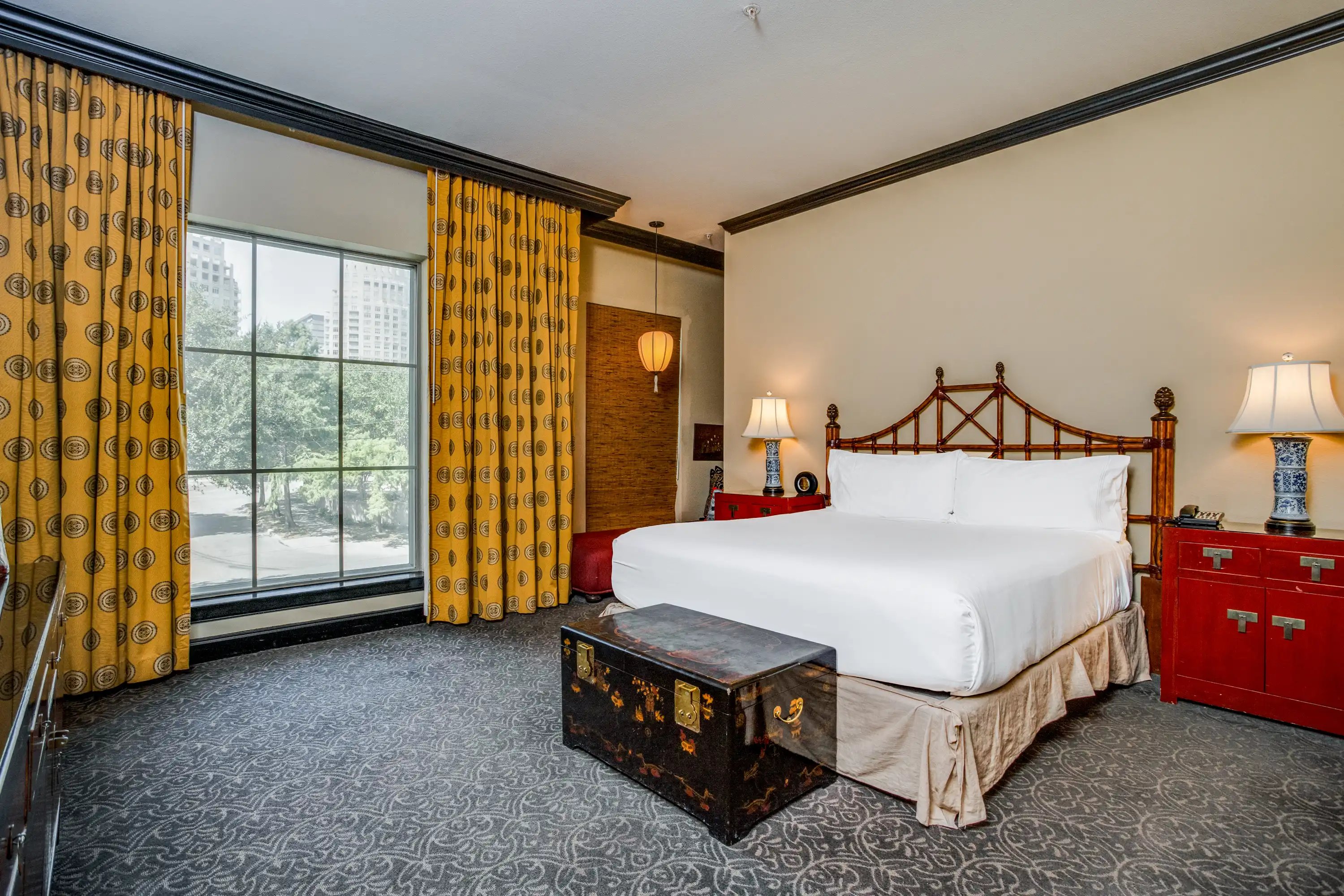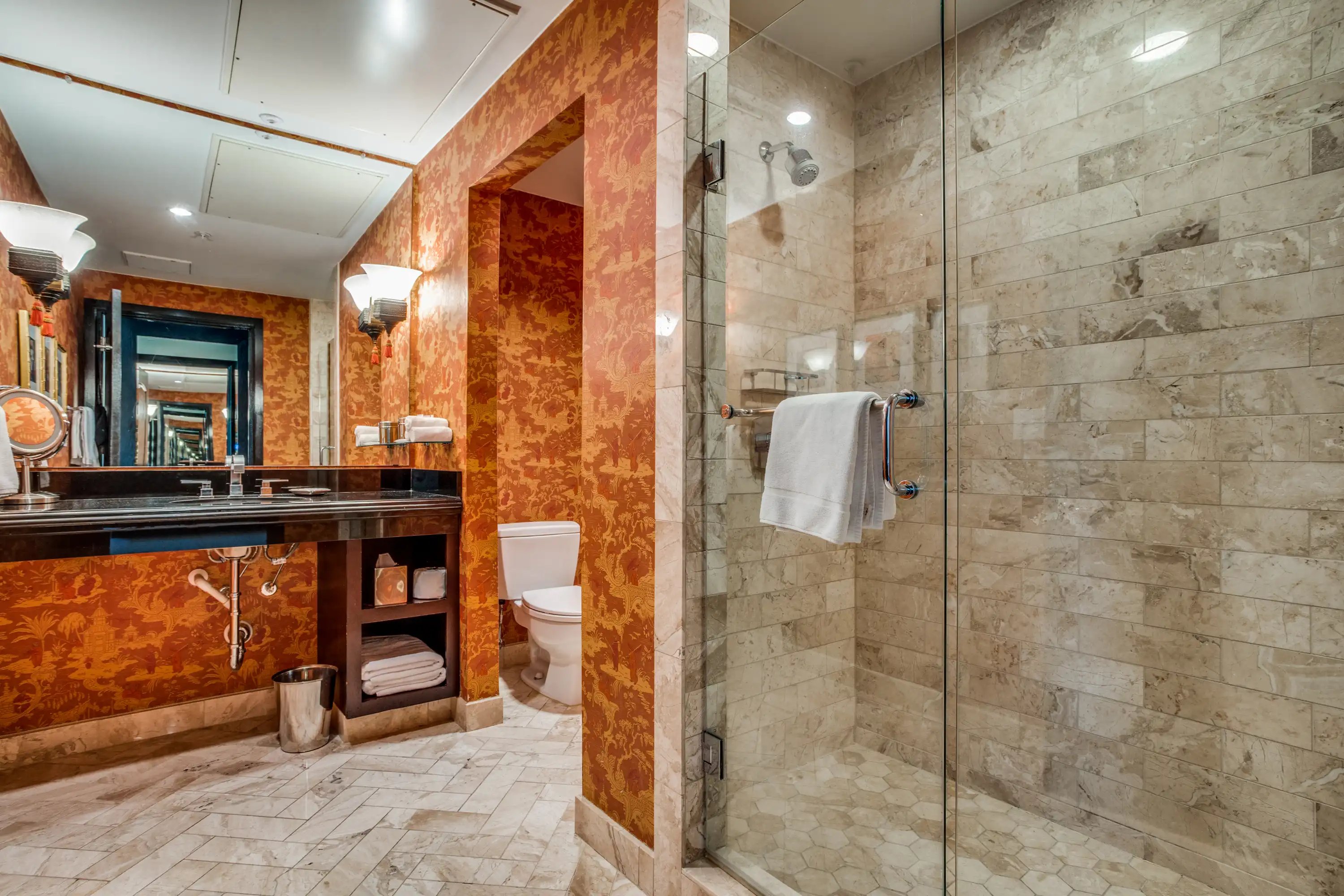 Far East
This oversized parlor room is filled with Asian treasures and rich Chinese reds and features a separate parlor....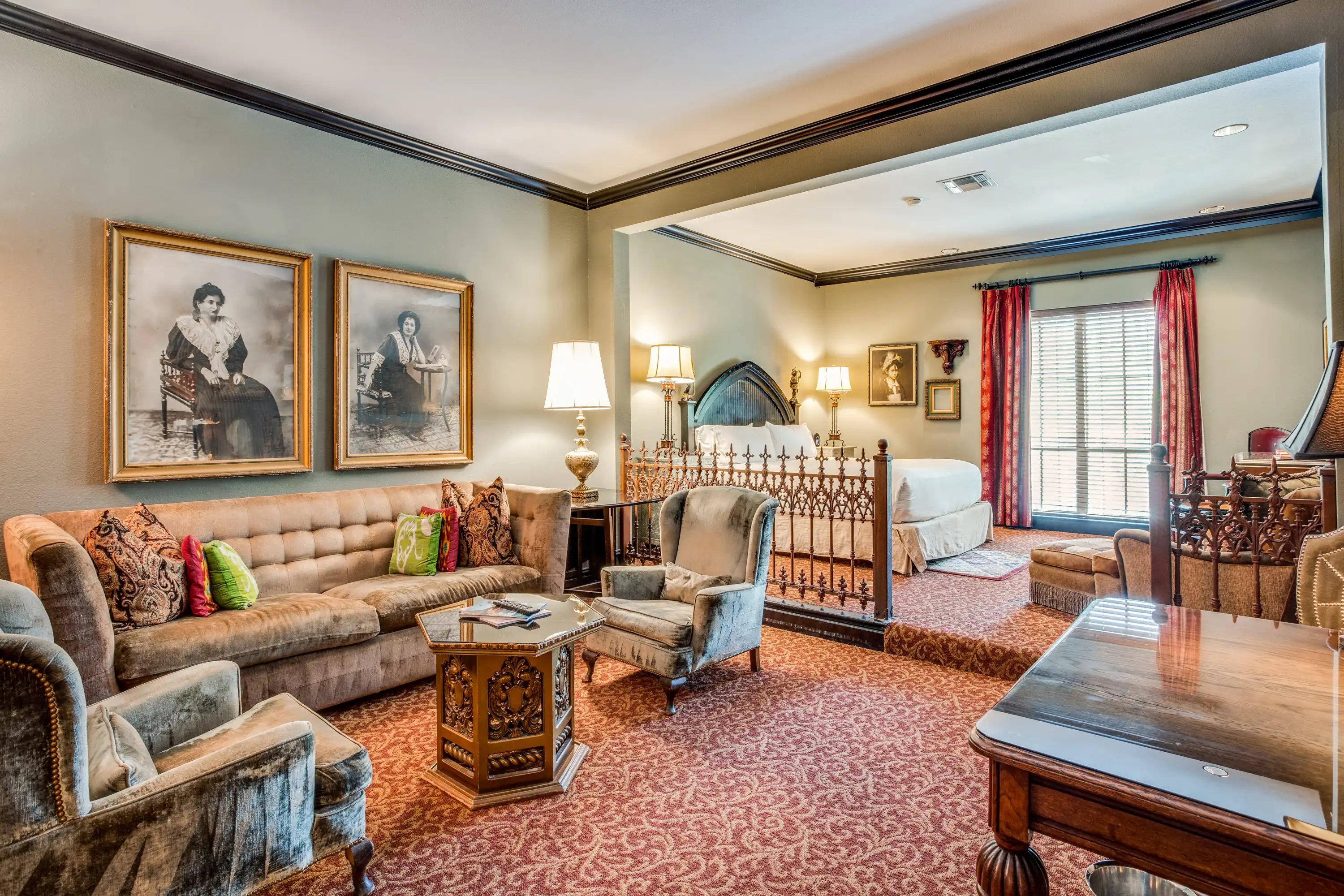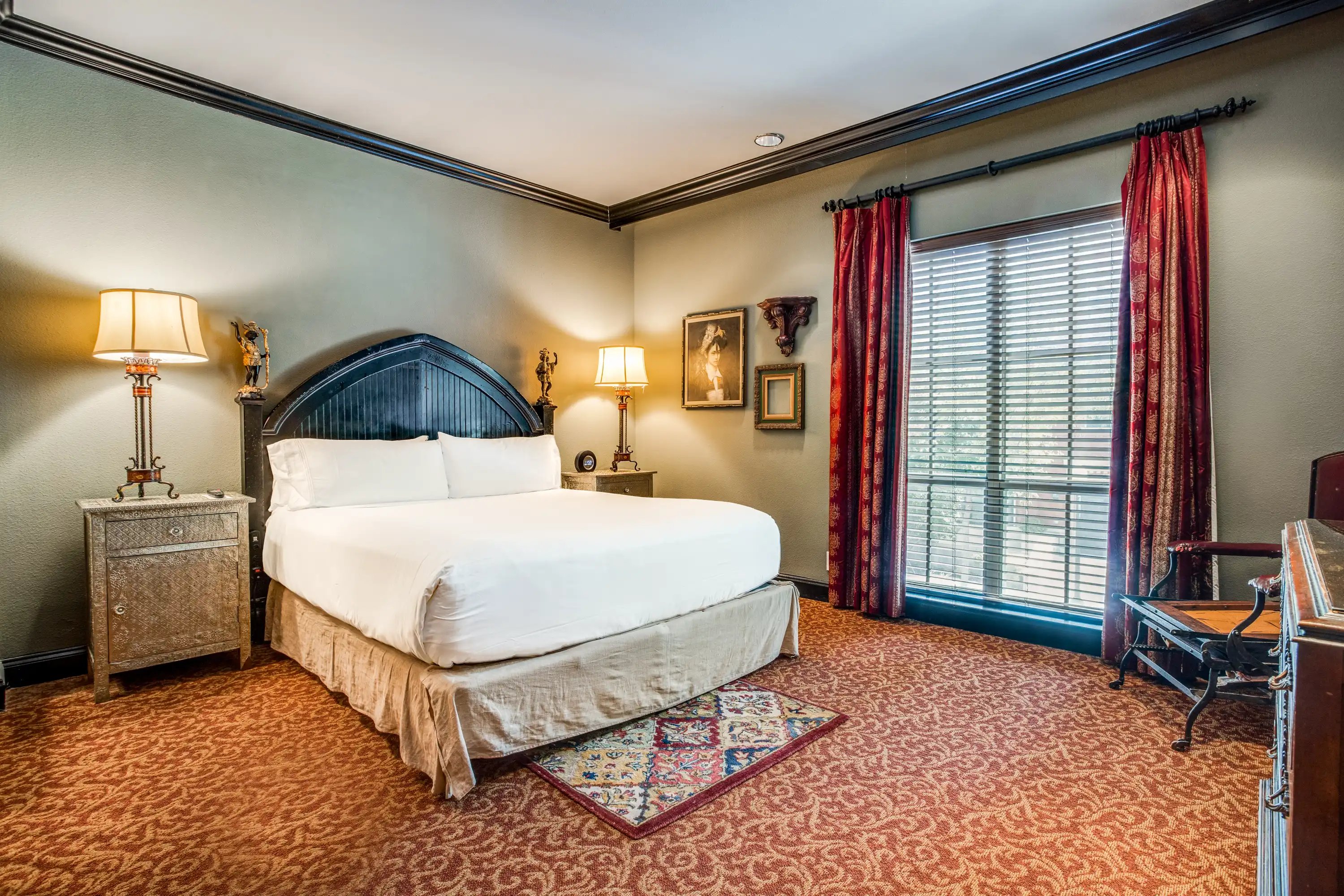 Bohemia
The Bohemia is a large suite in Dallas featuring a French European feel with an oversized parlor area, an ideal...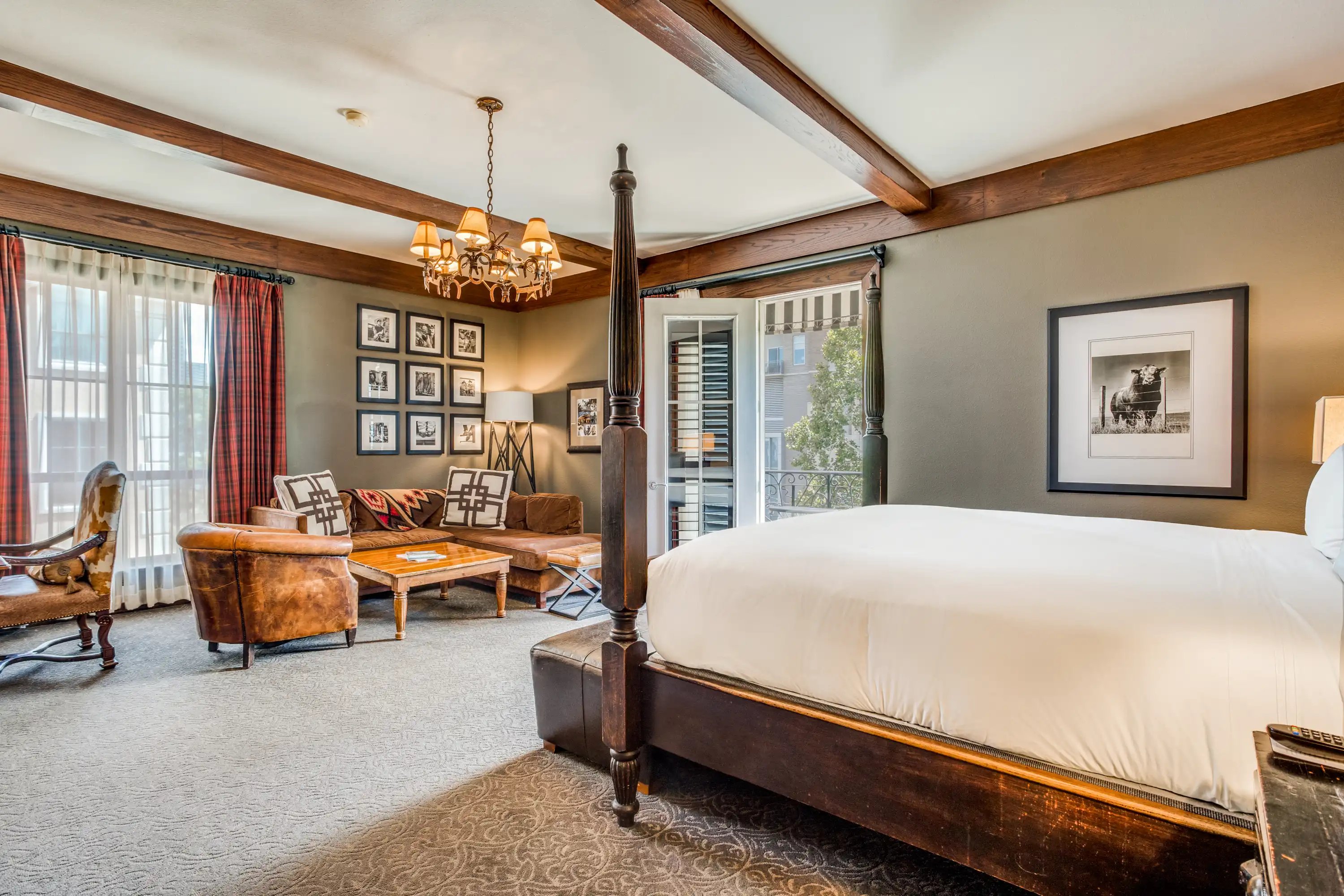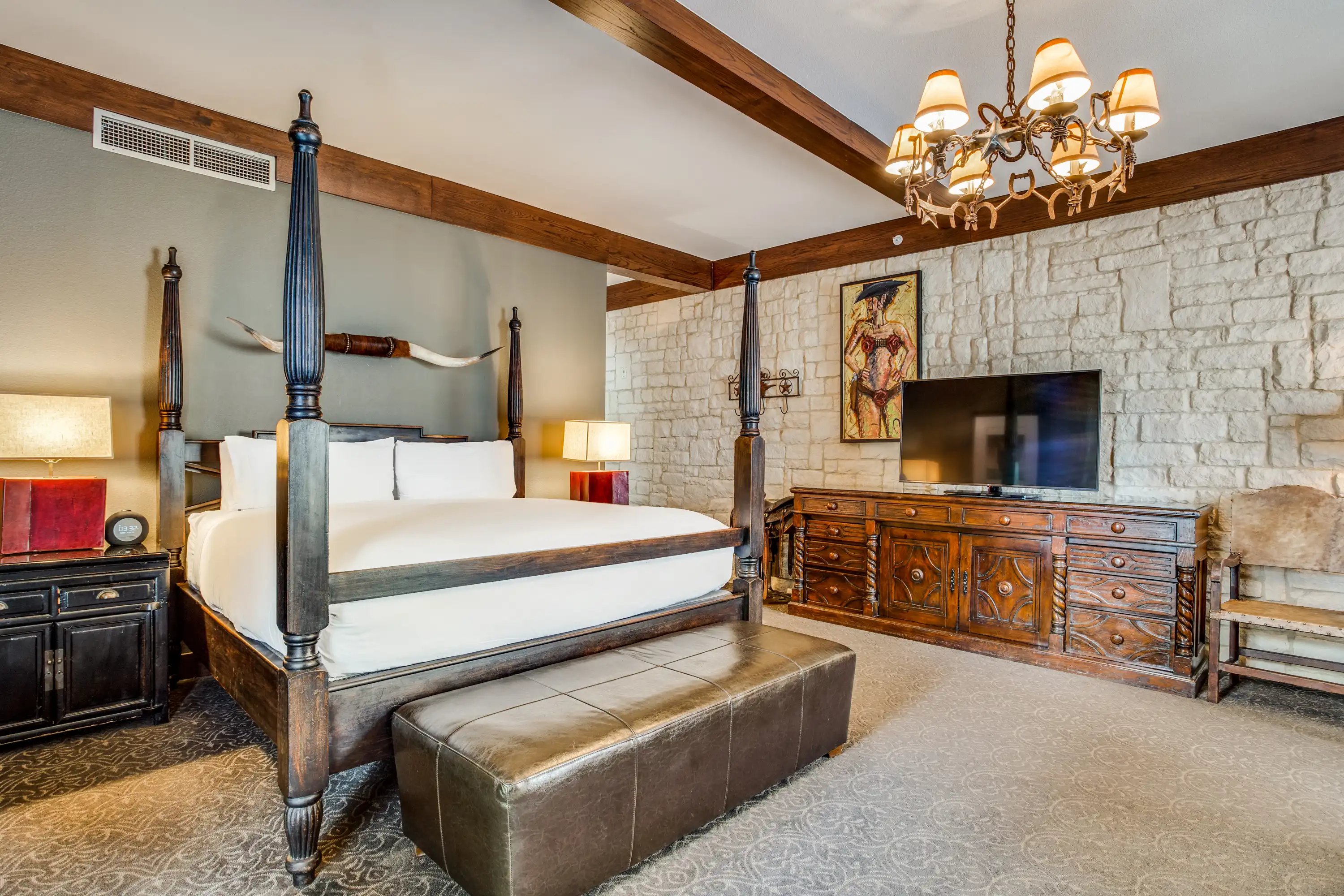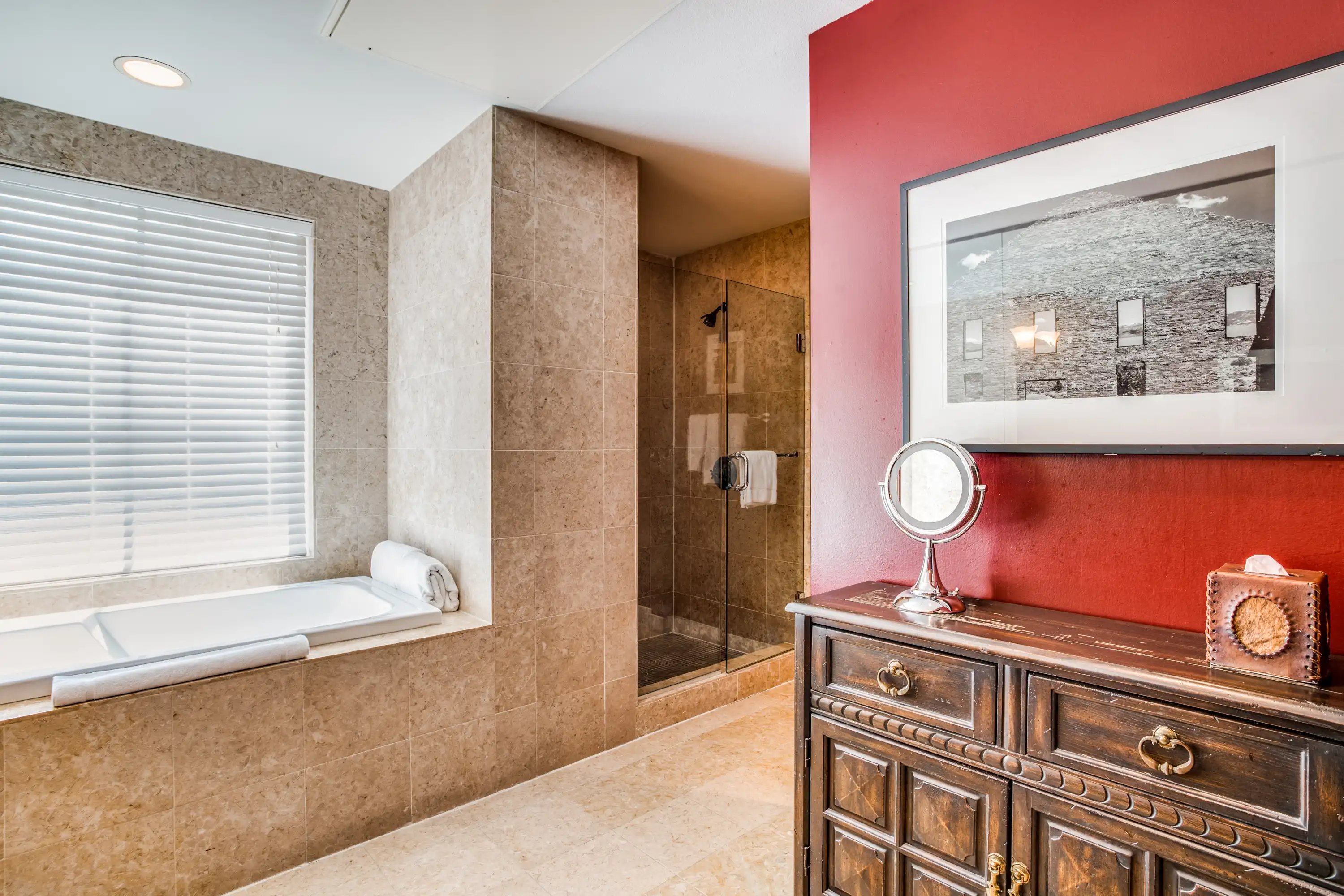 Texas
Stay in an oil baron bedroom for the 21st century with an Austin stone wall, Texas leather, cowhide and horns in a...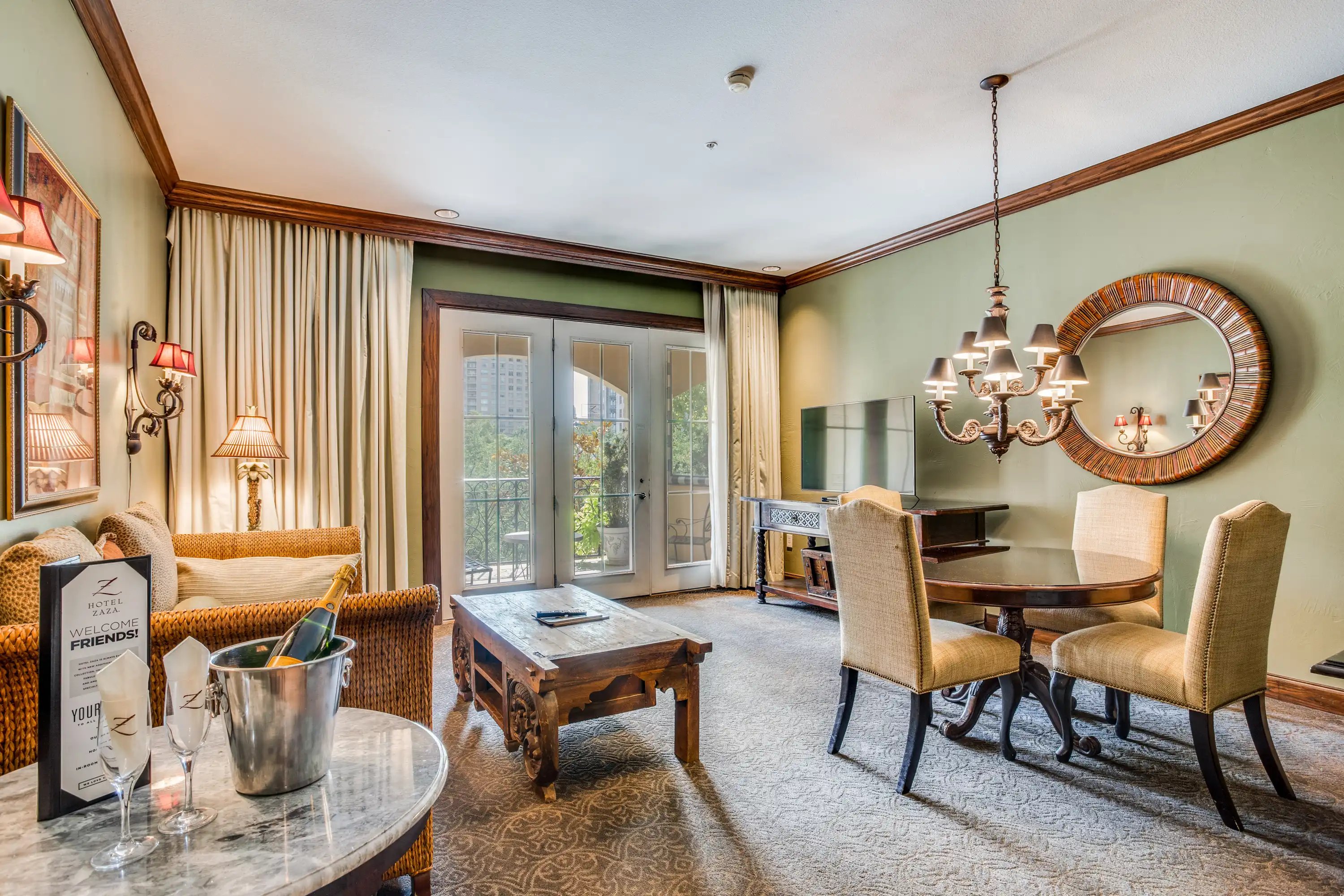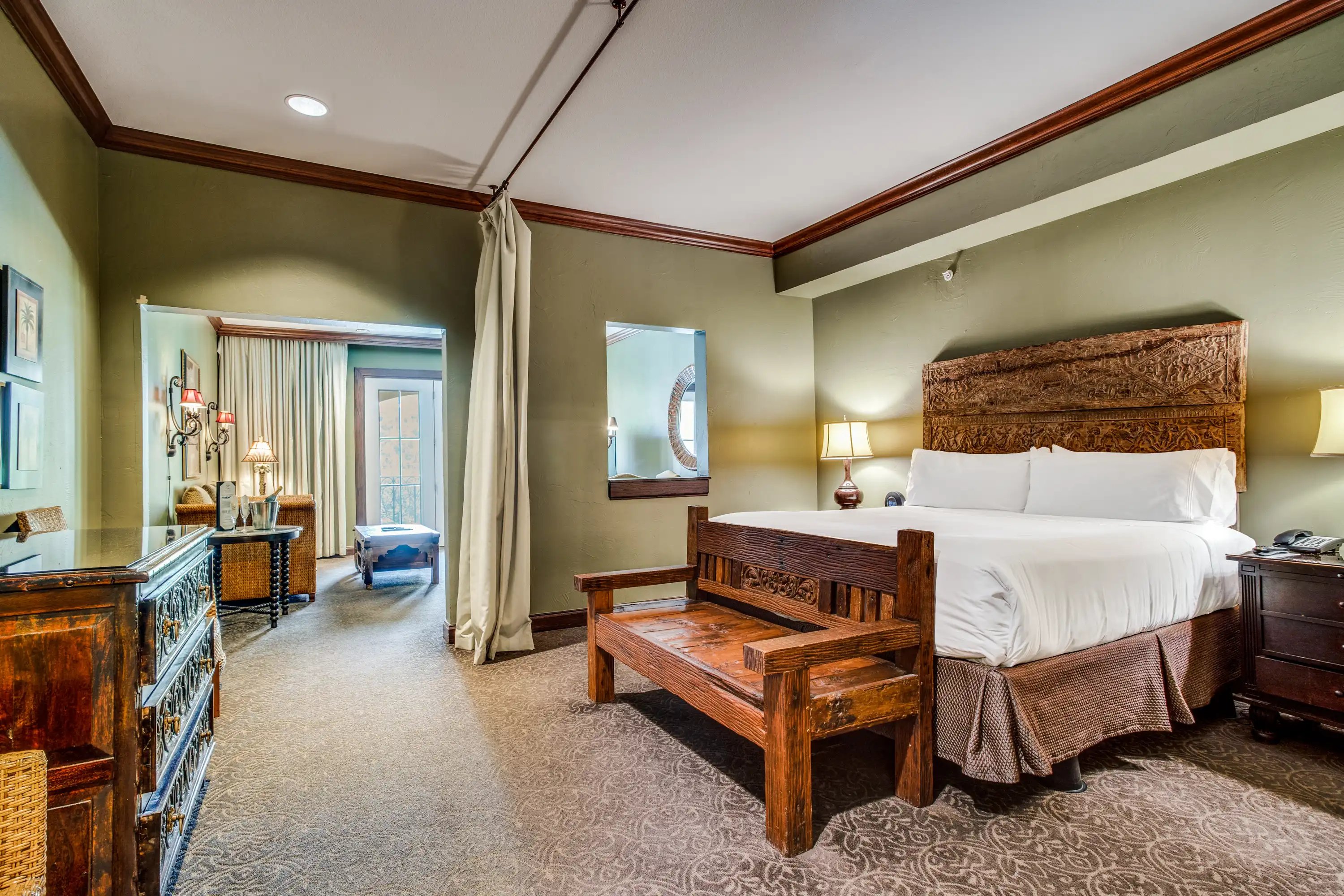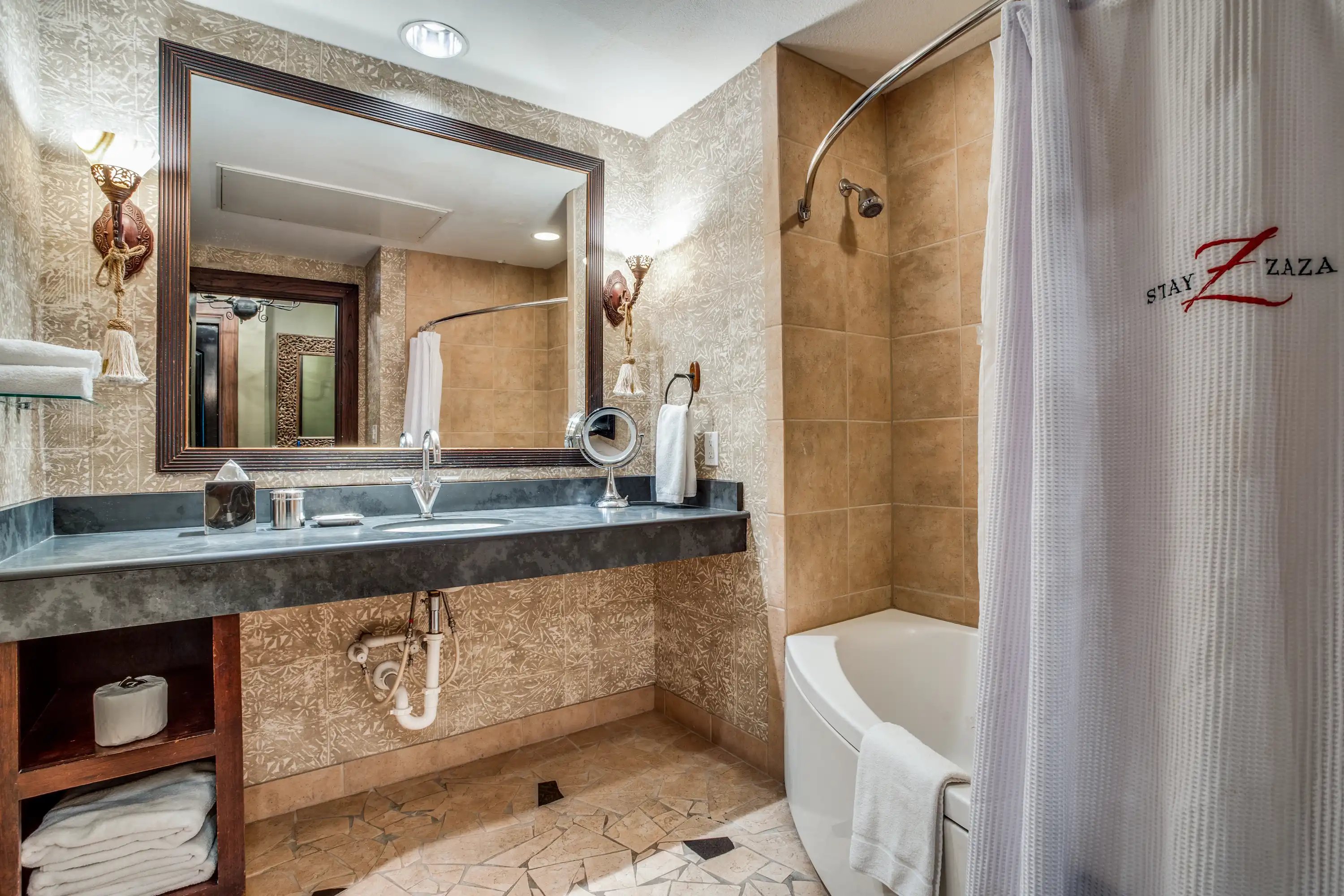 East Indies
Fresh, crisp linens are set against a backdrop of deep, carved woods in this suite. Soothing neutrals exude a sense of...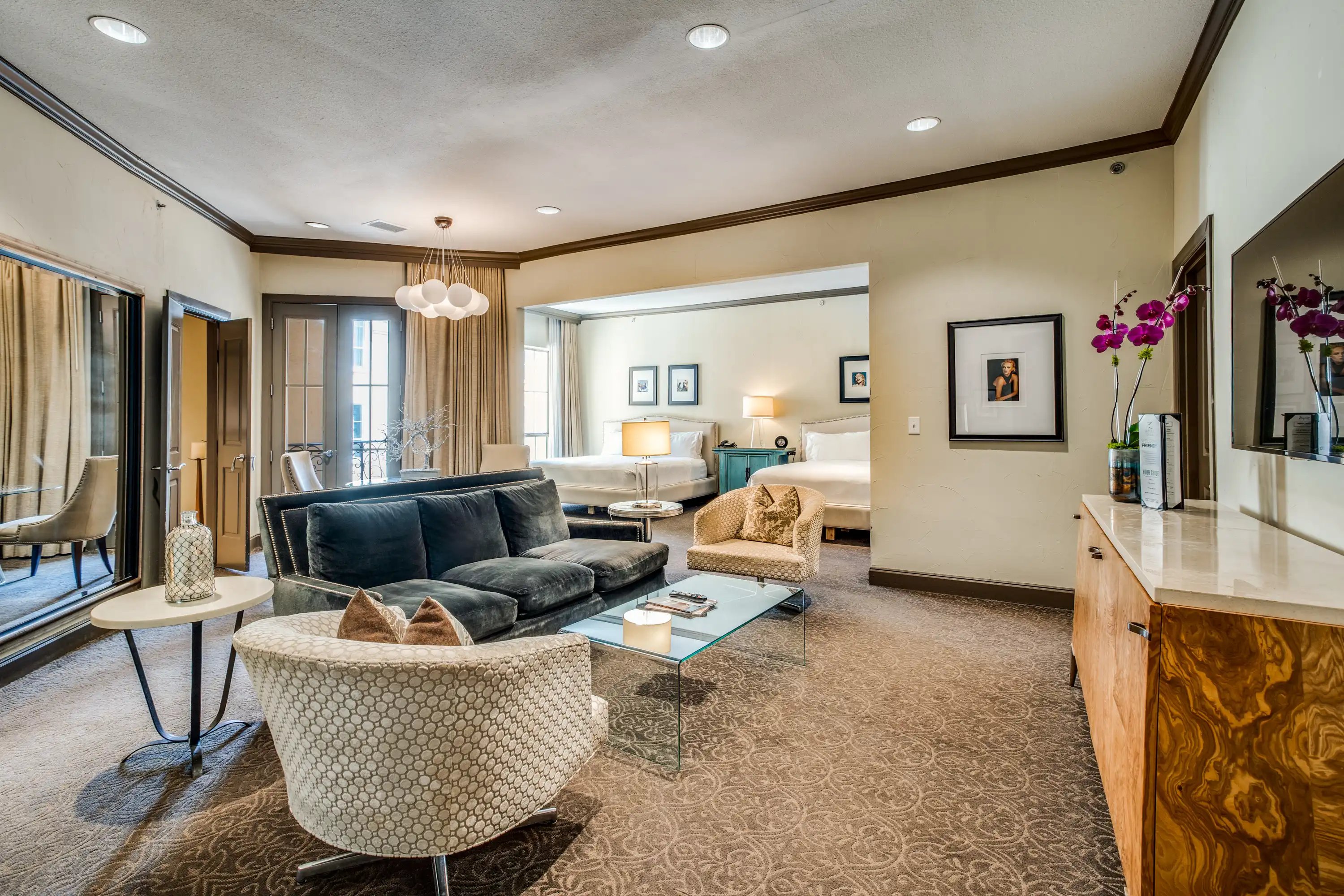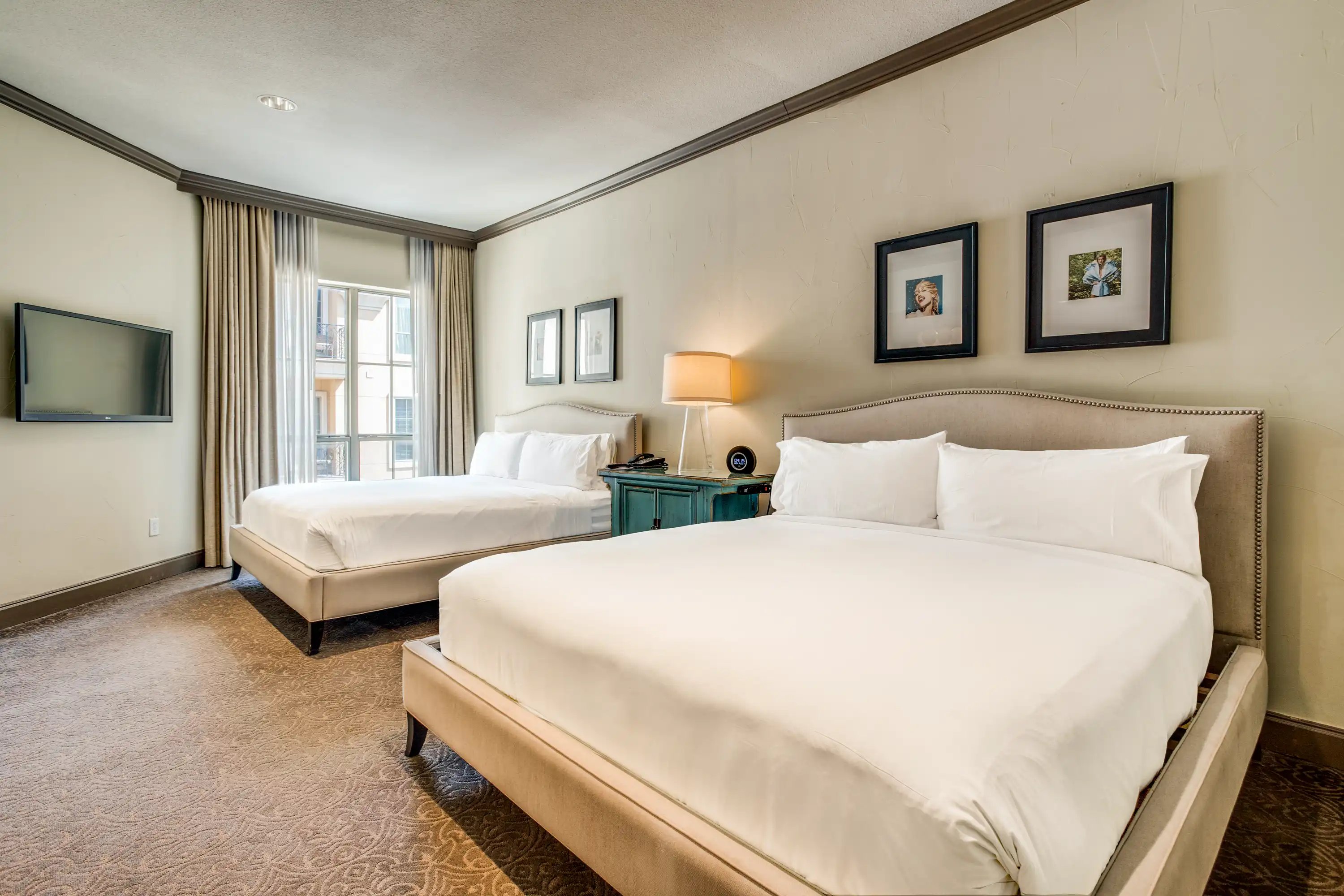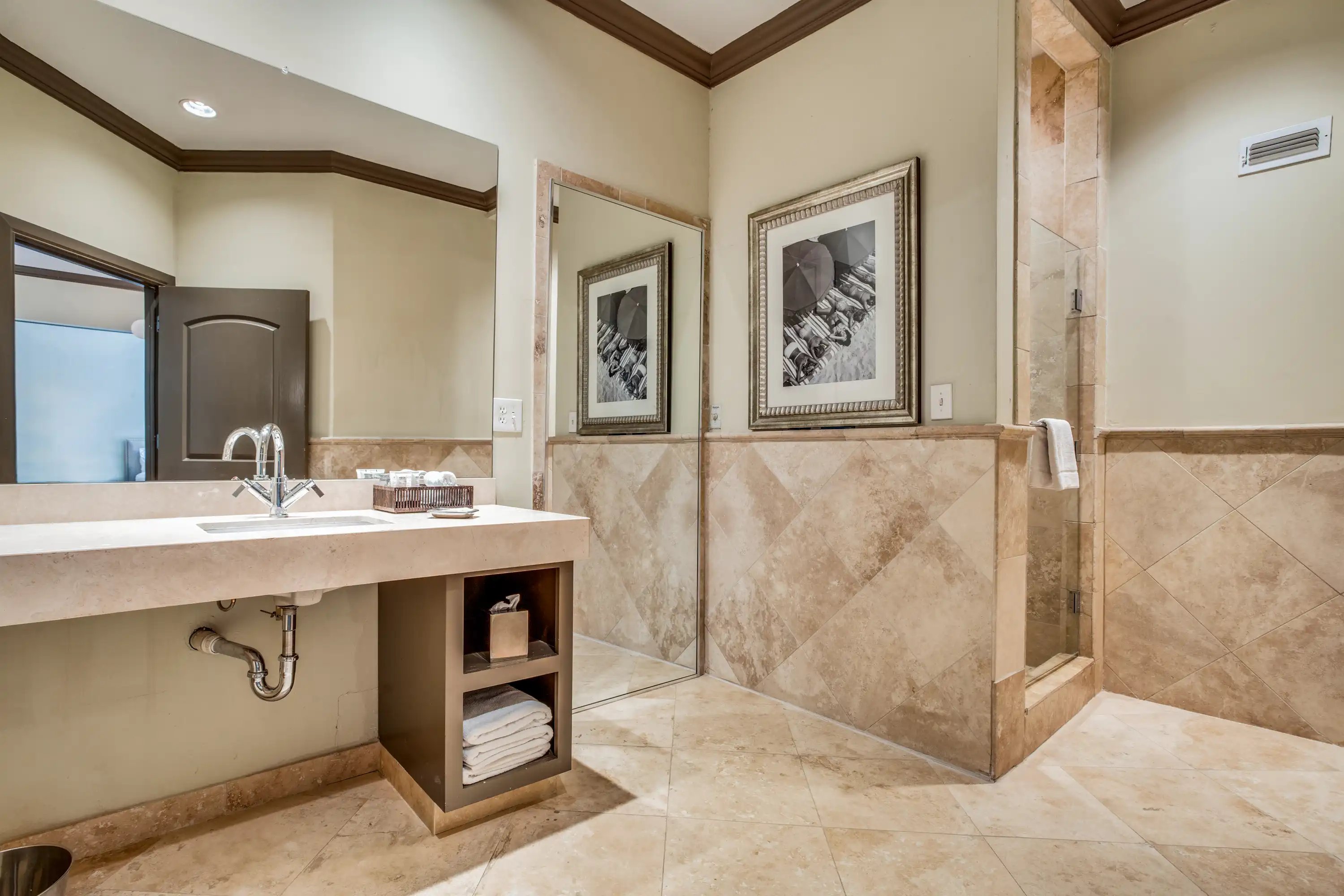 Escape
This relaxing choice in Dallas spa suites is designed in modern chic style and equipped with two king-size beds,...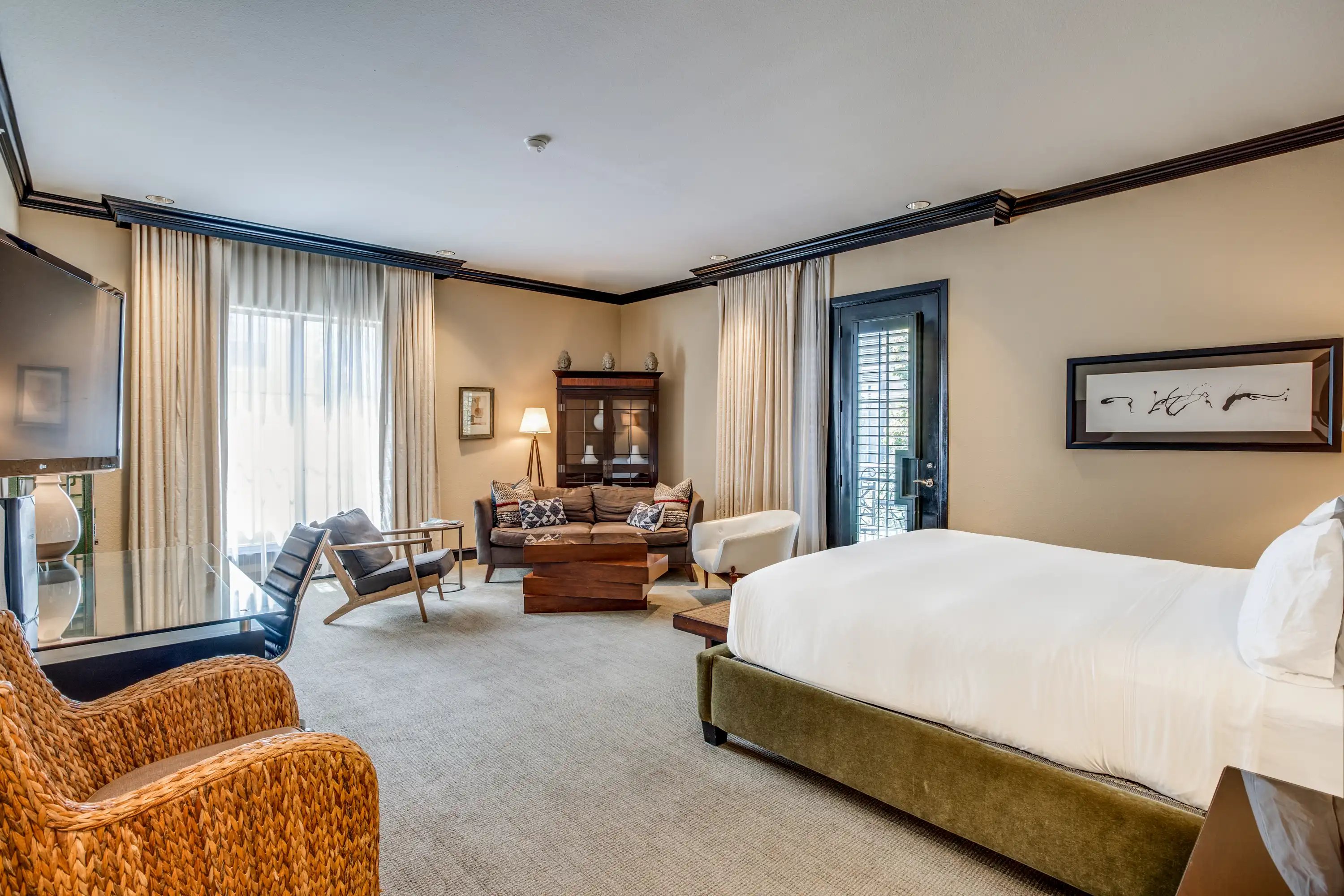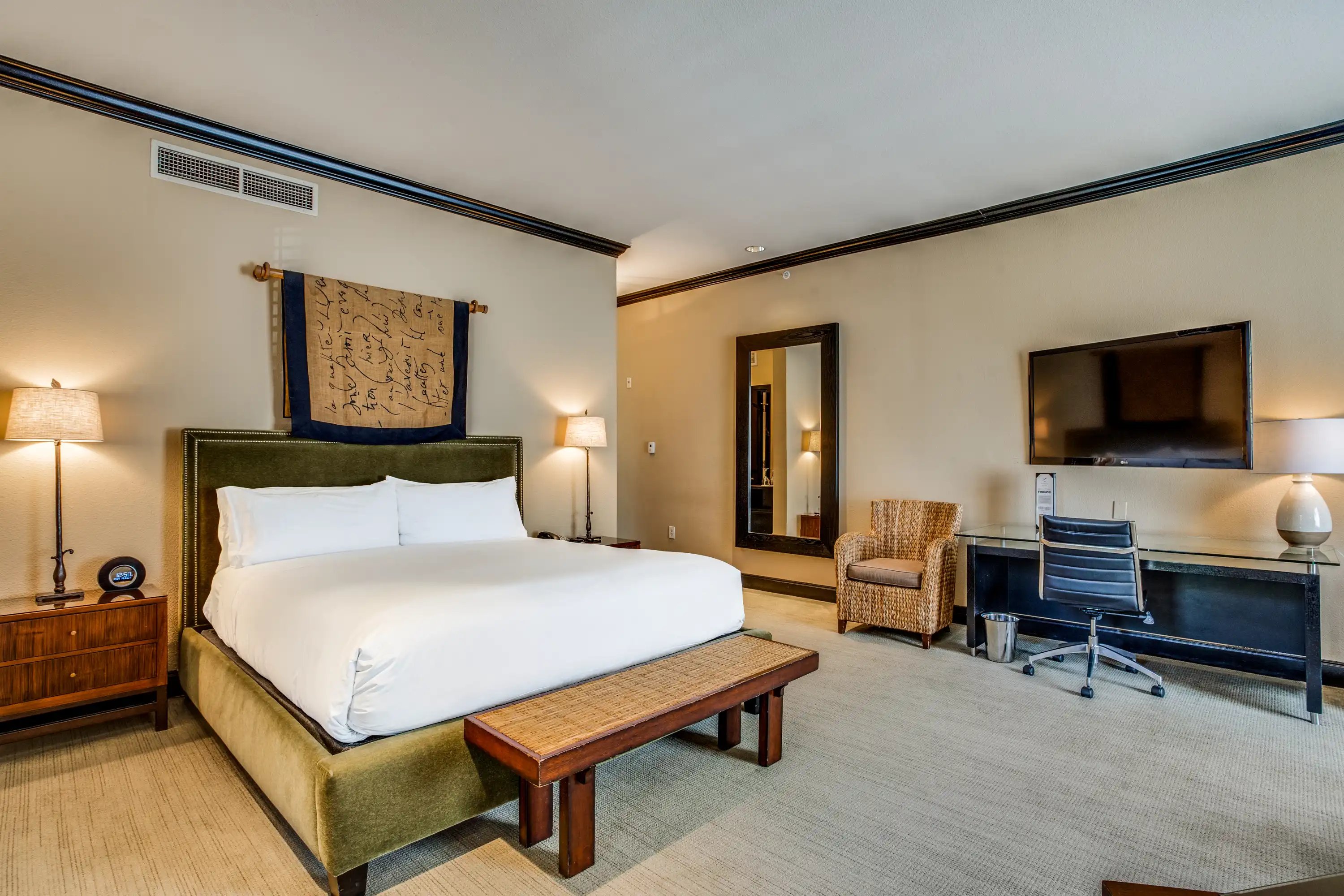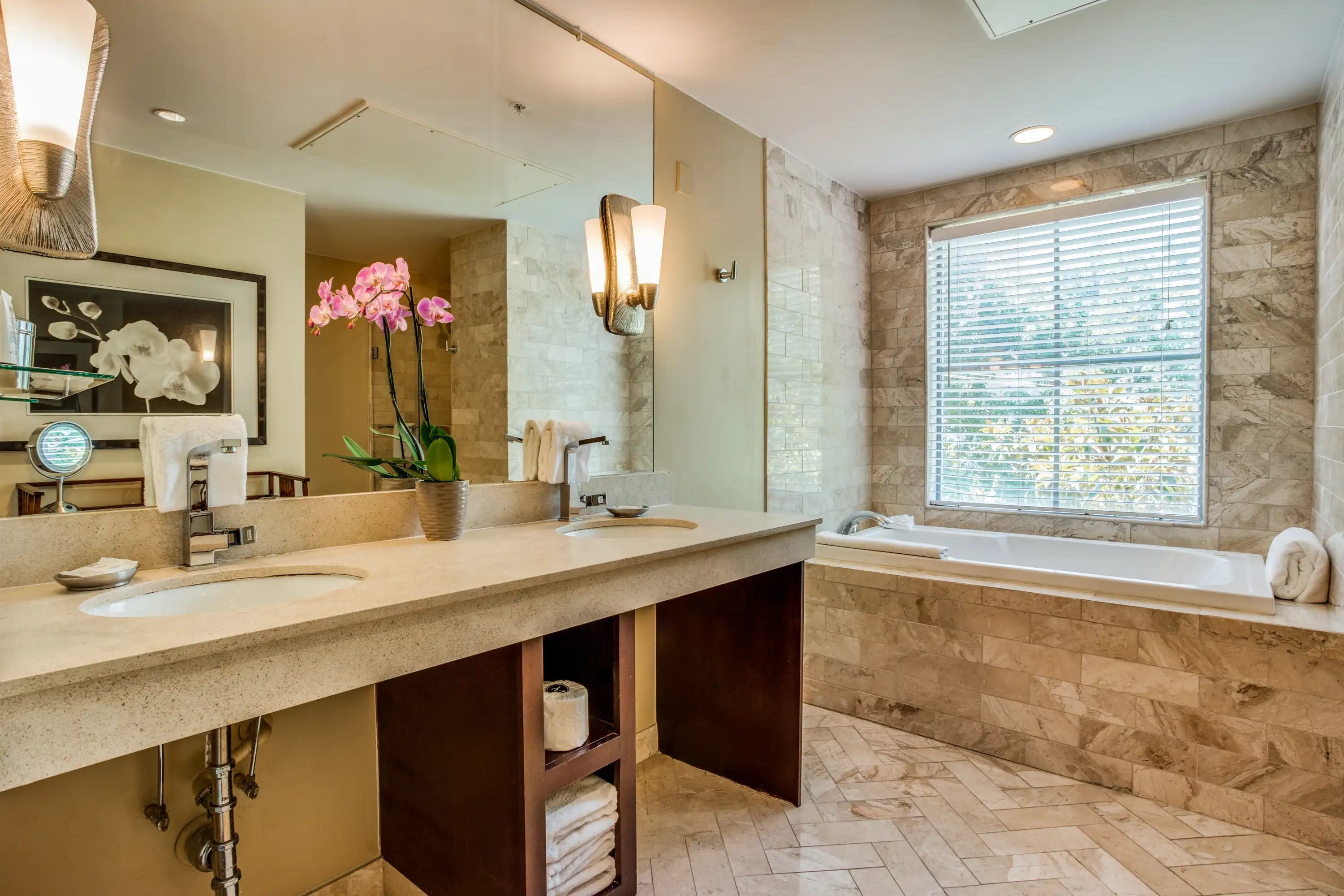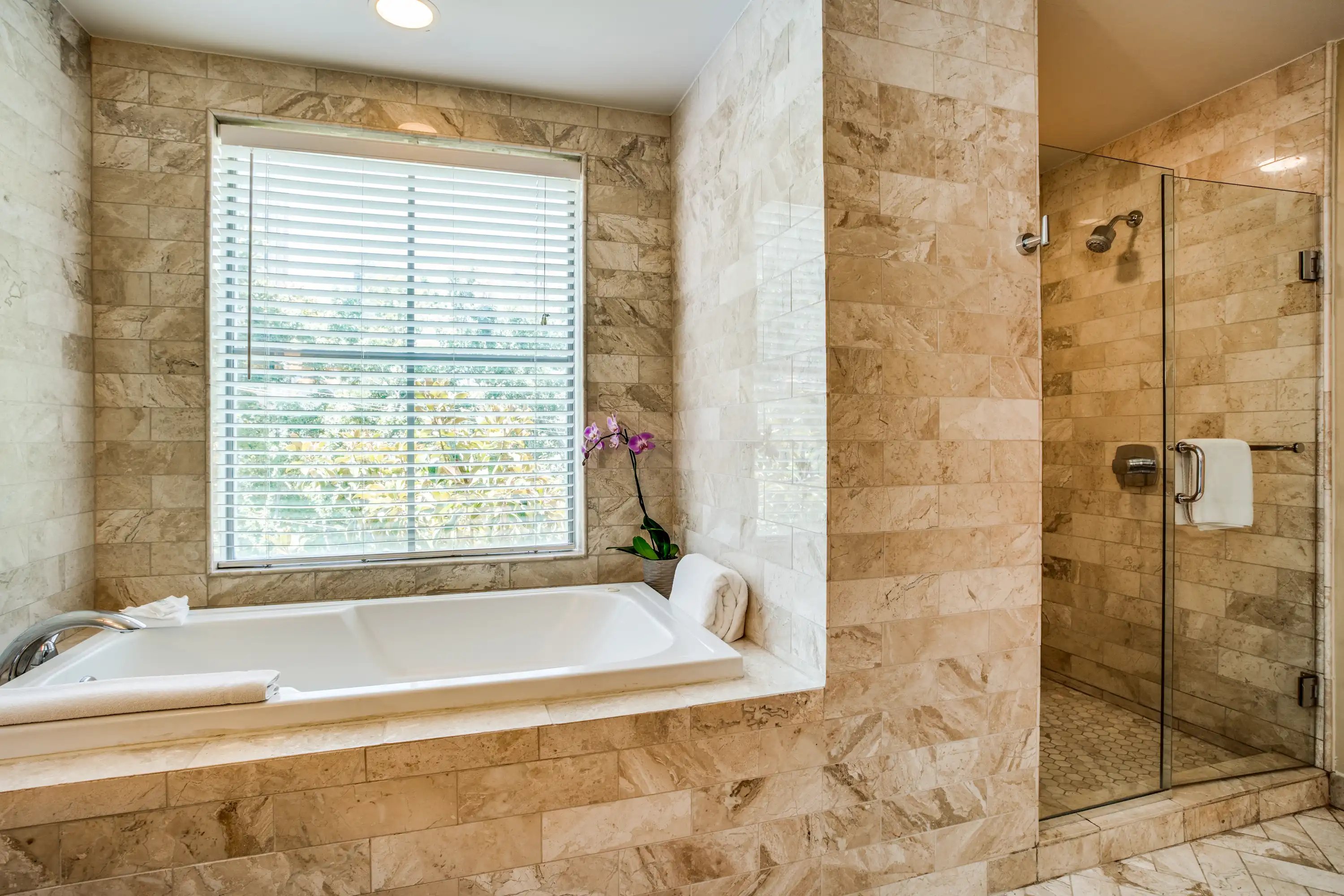 Zen
Seeking Tranquility? The Zen suite is an enlightened choice while you are in Uptown Dallas. Featuring sleek modern...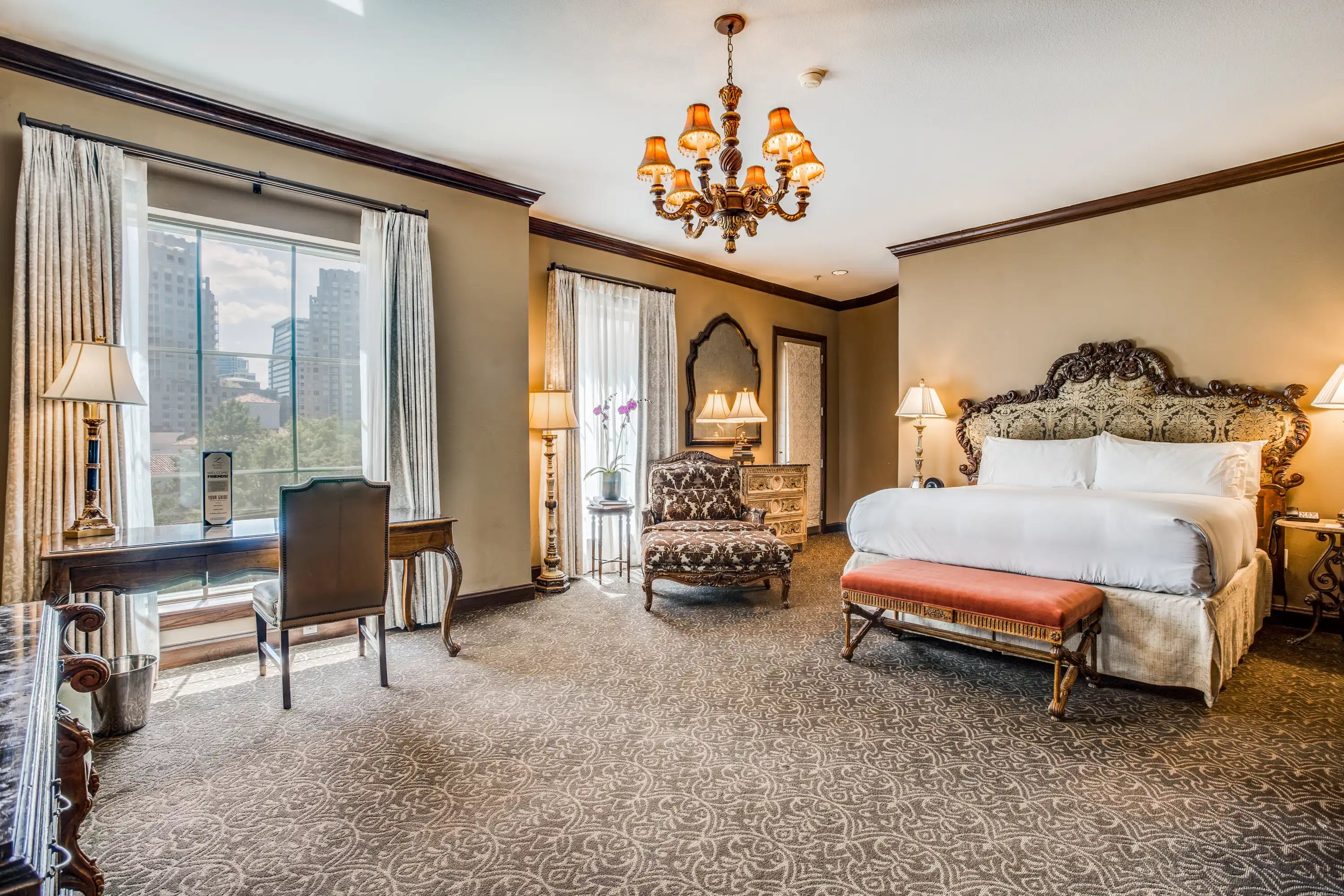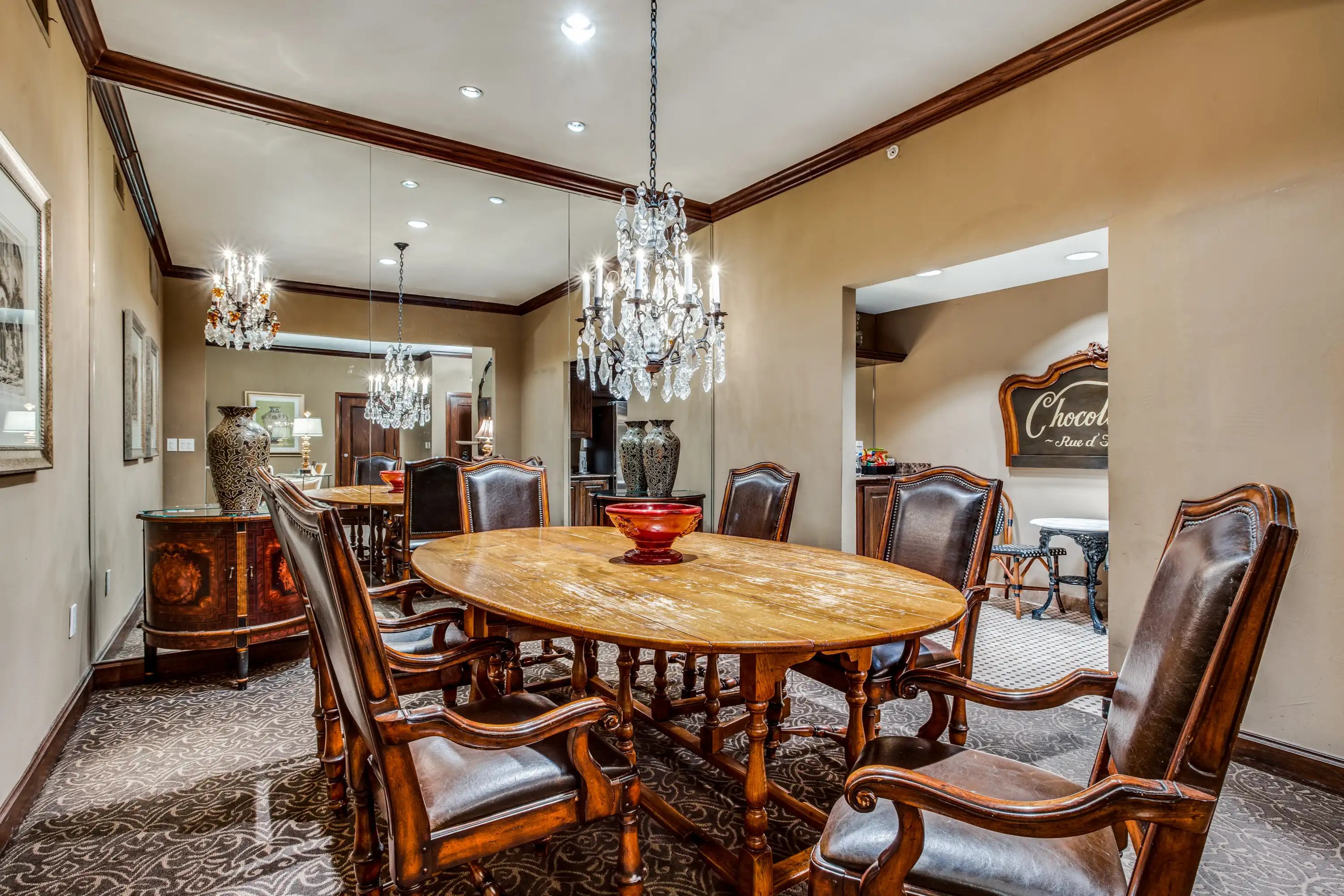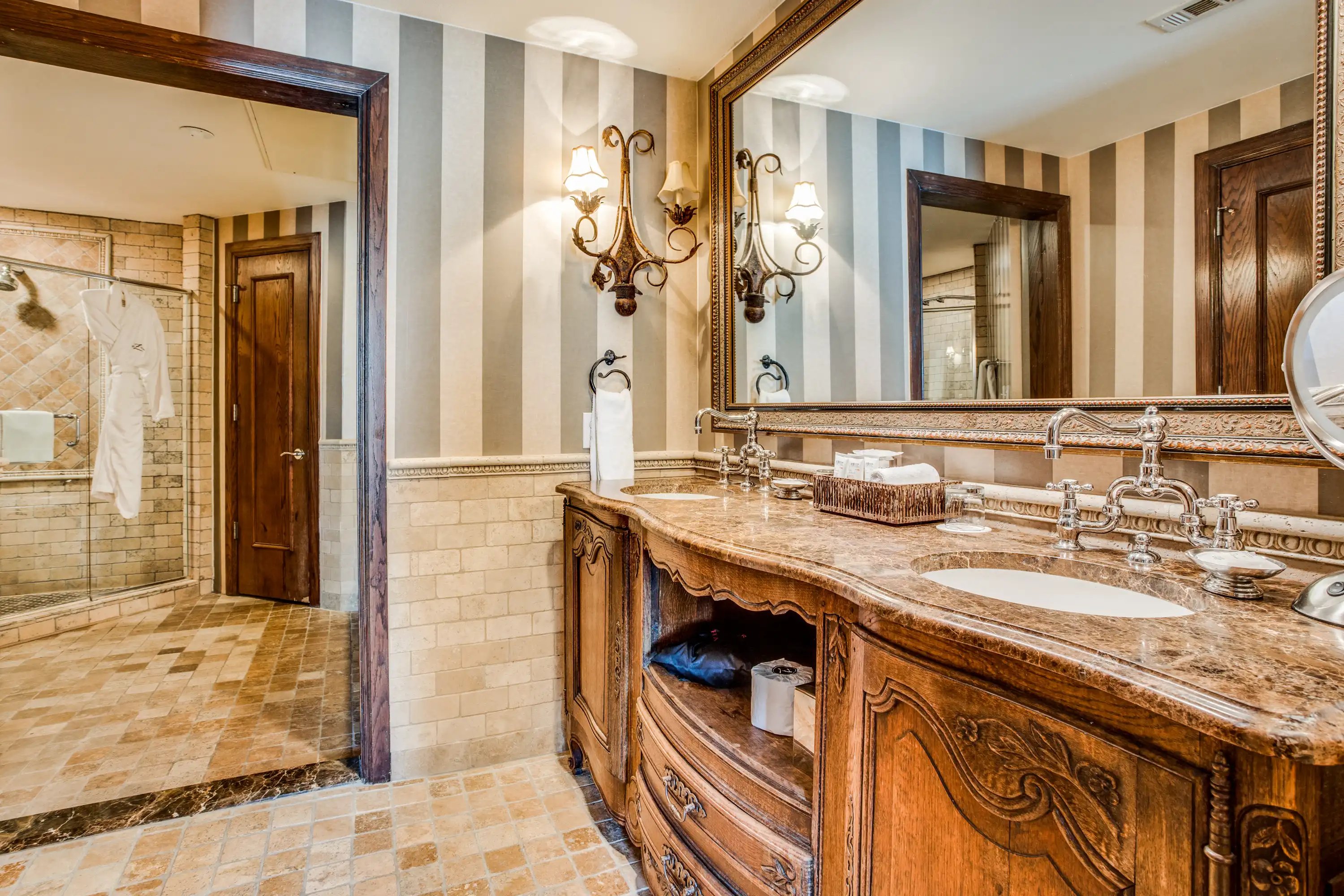 ZaZa
This Parisian apartment boasts a gracious residential flavor with imported European antiques sprinkled throughout for...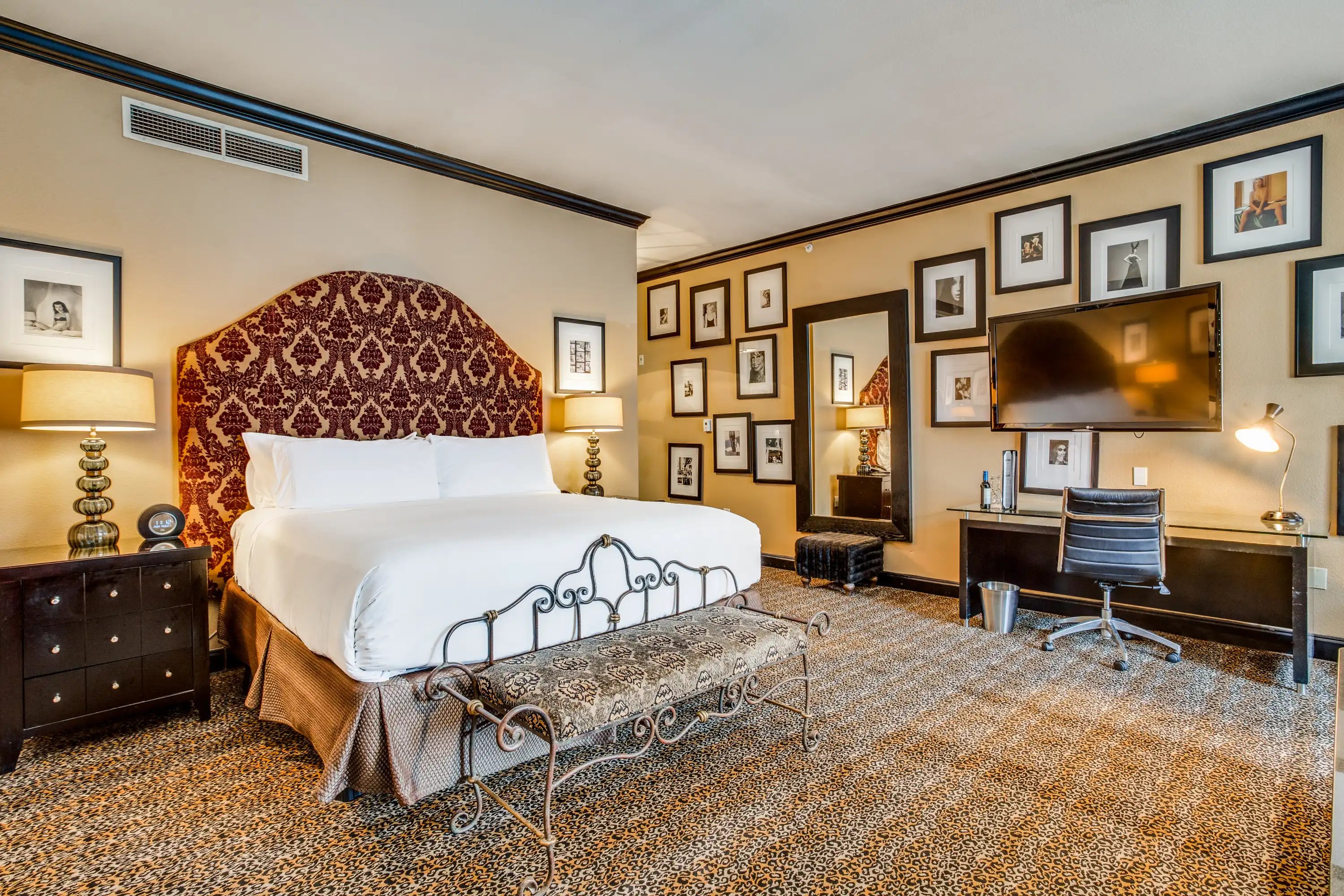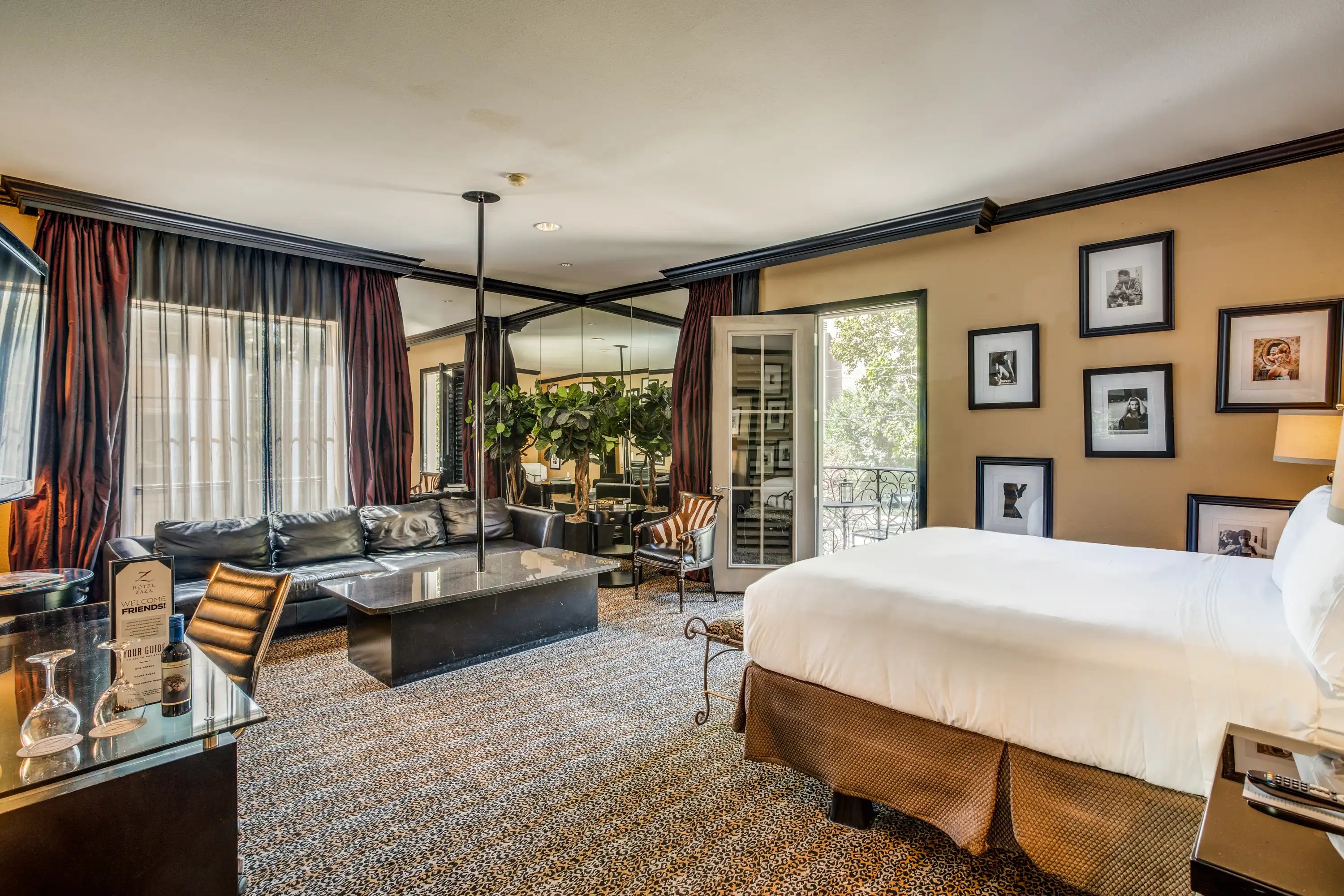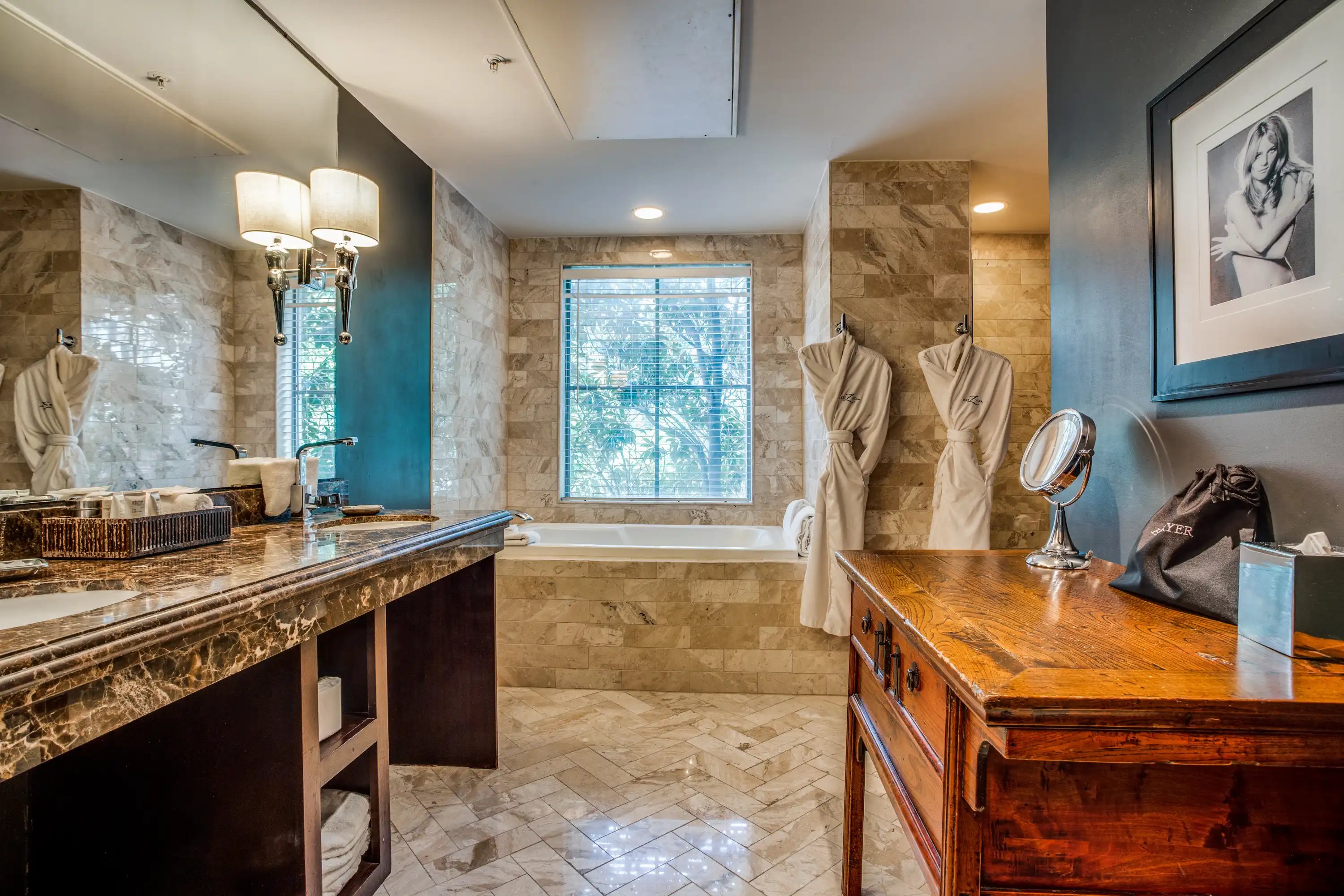 Notorious
The interiors in this unique Dallas suite with whirlpool tub are just tempting enough to forget your inhibitions and...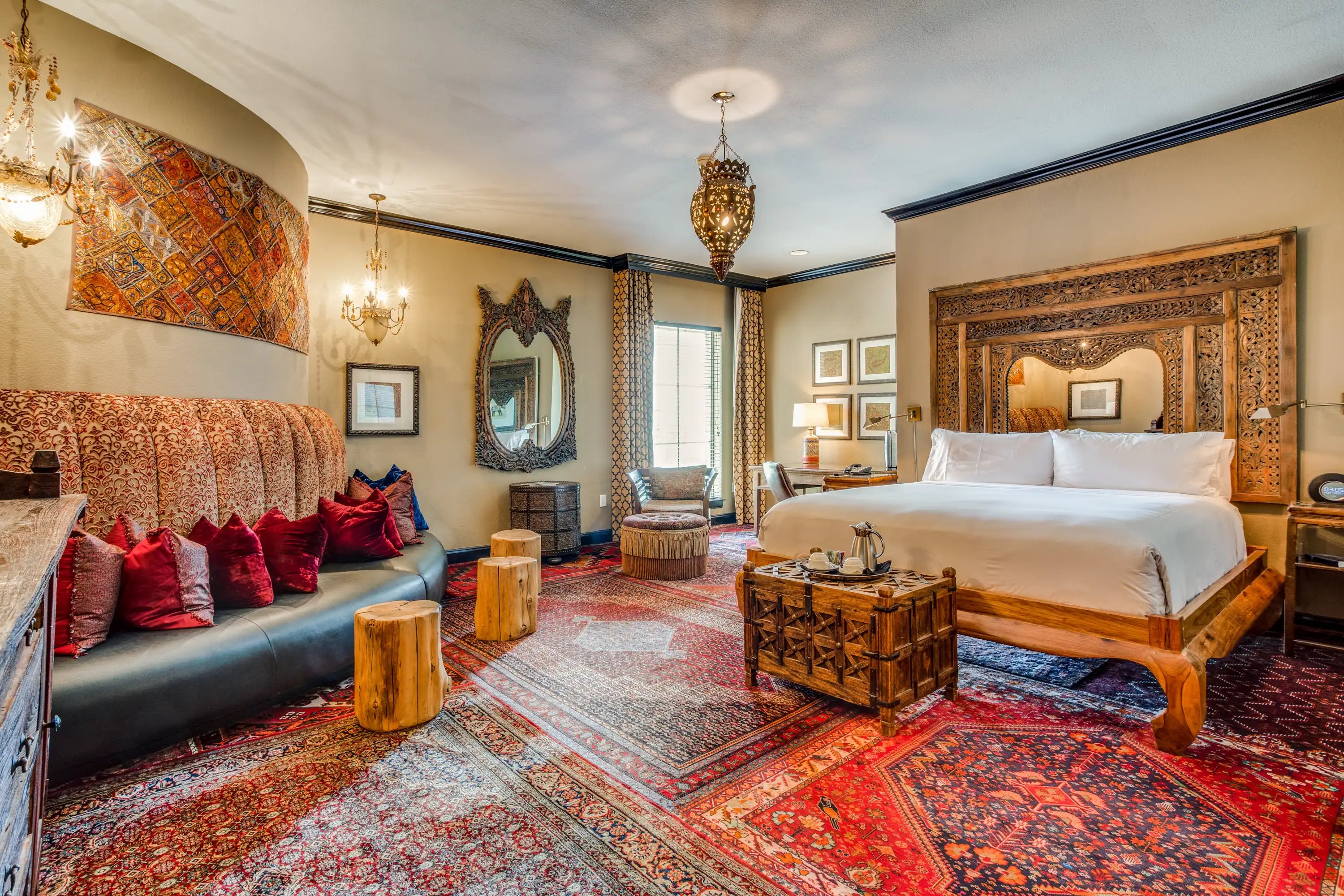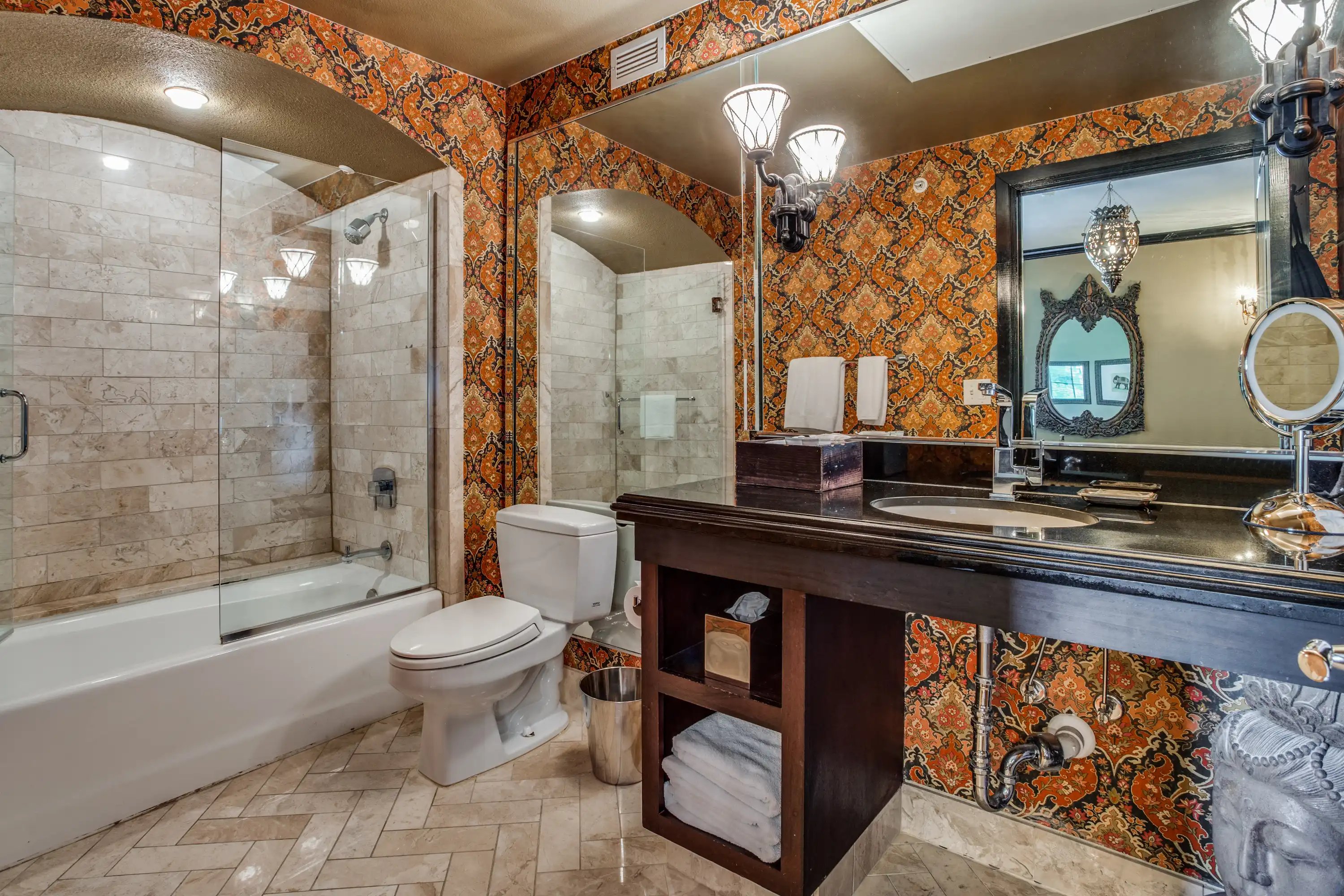 Opium
Persian carpets drape the entire floor while hand-carved mirrors and mirrored nightstands surround you in this exotic...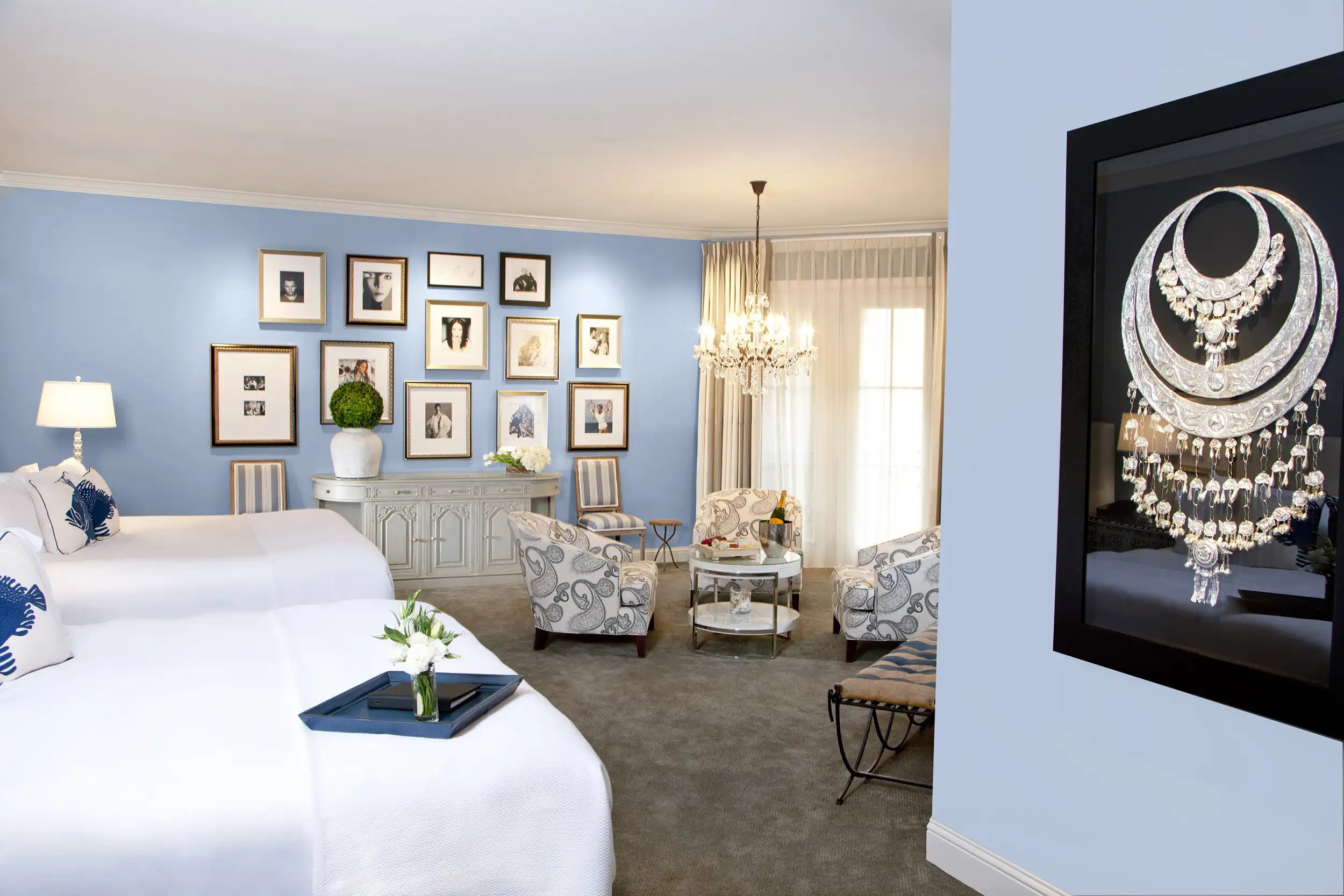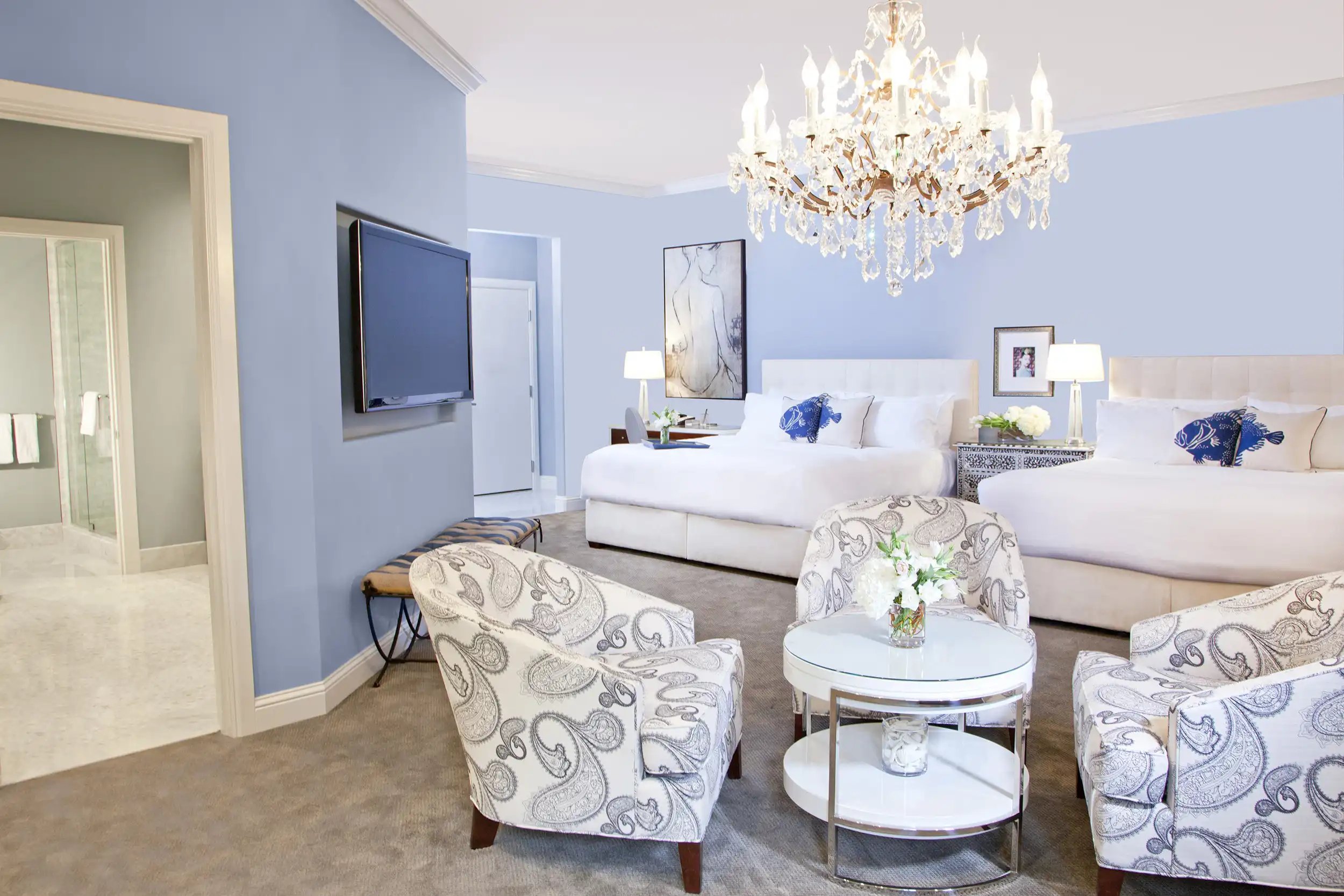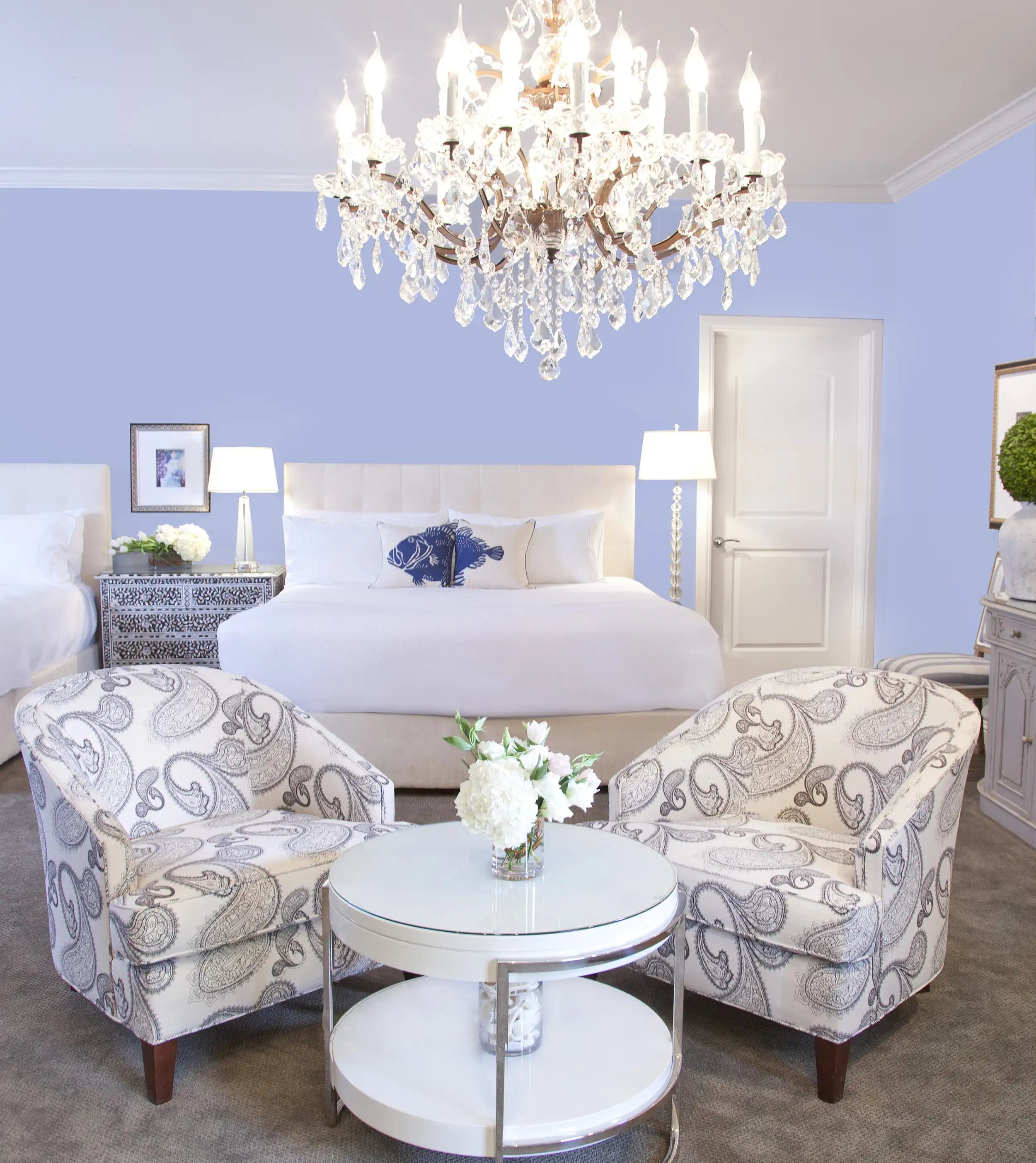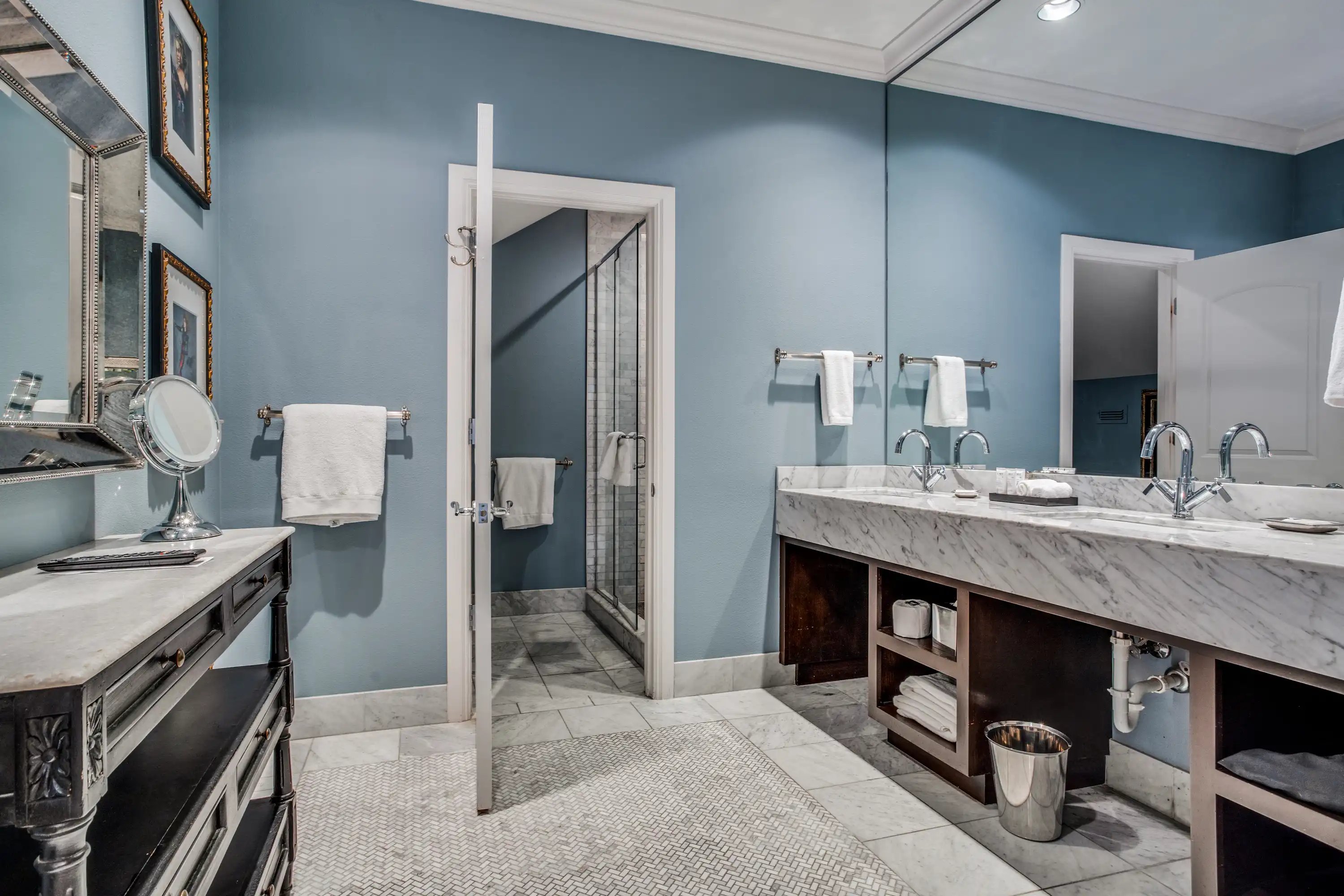 Rendez-vouz
Need ambiance for a perfect Dallas retreat? If you have the time, we have the place! This suite is designed in modern,...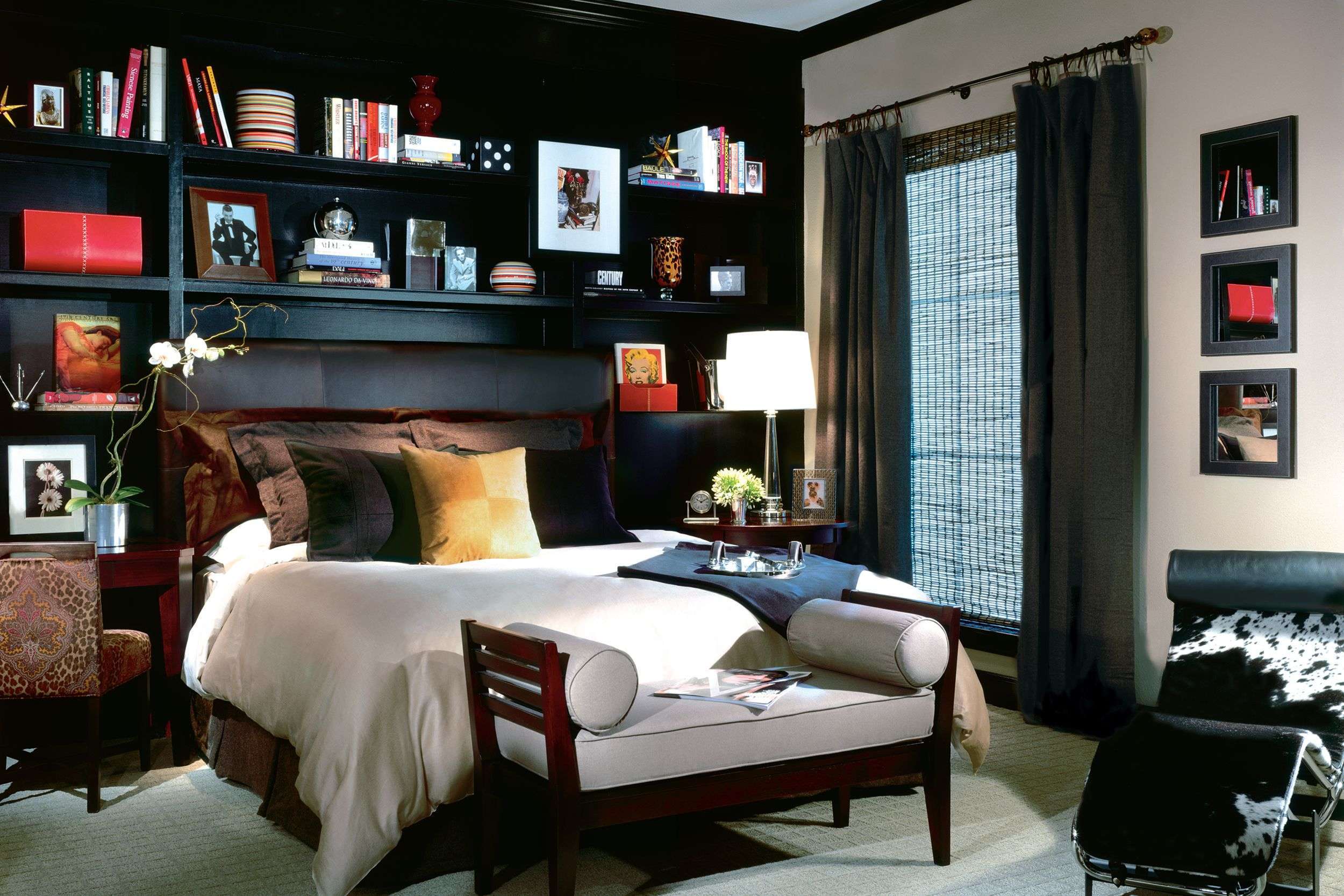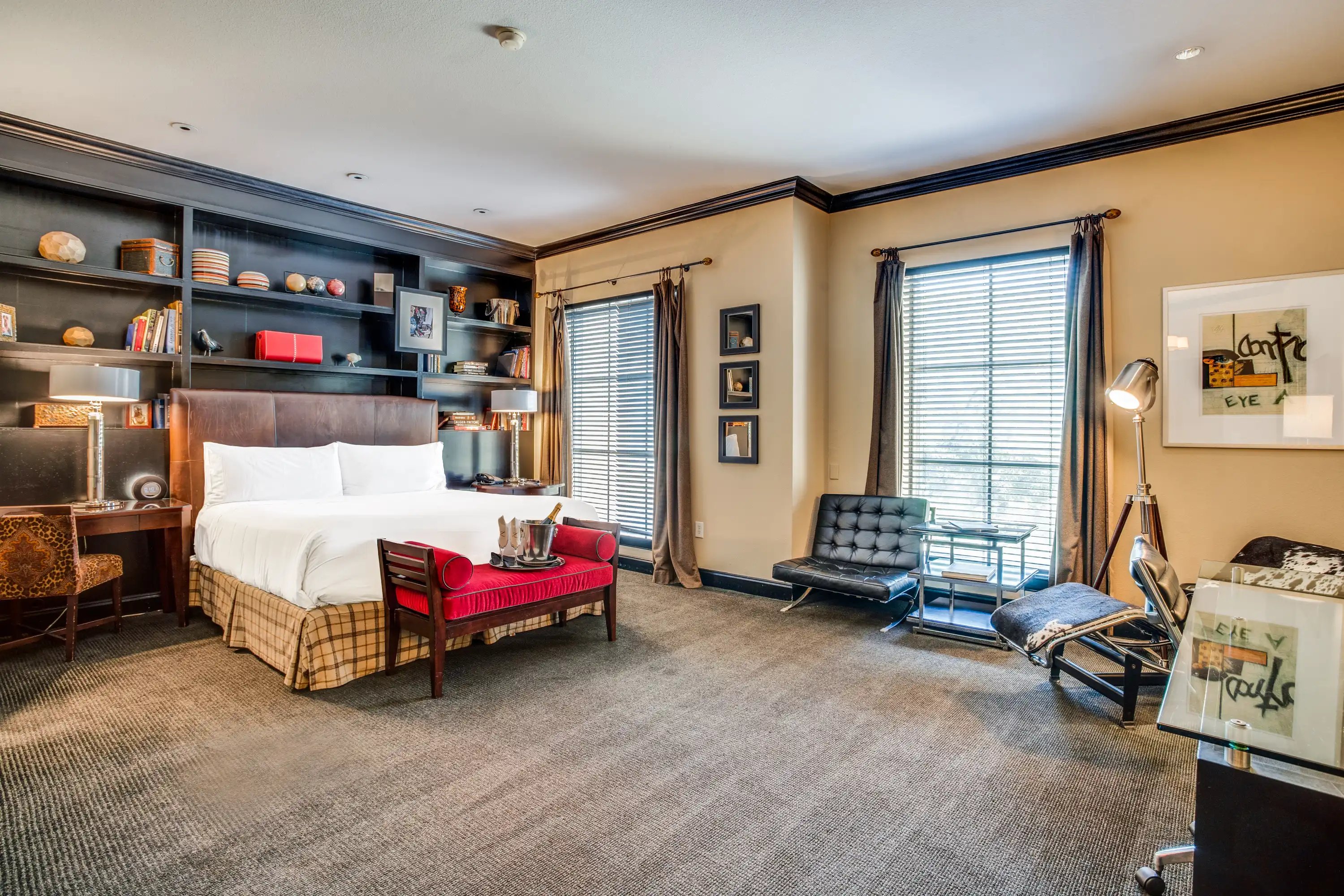 Metropolitan
This suite is where urban meets luxury in our Dallas, TX accommodations. Designed with the fashion-conscious in mind,...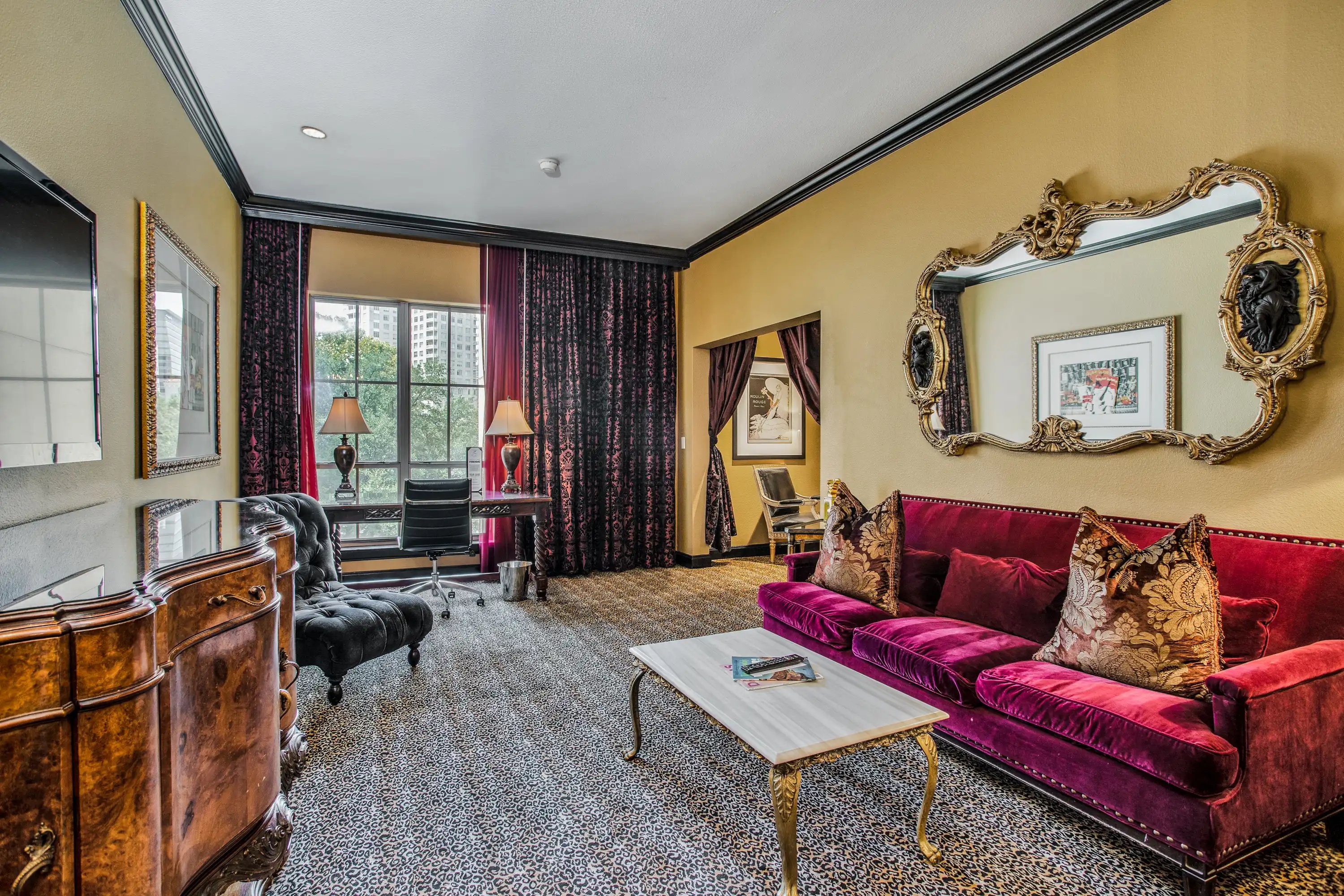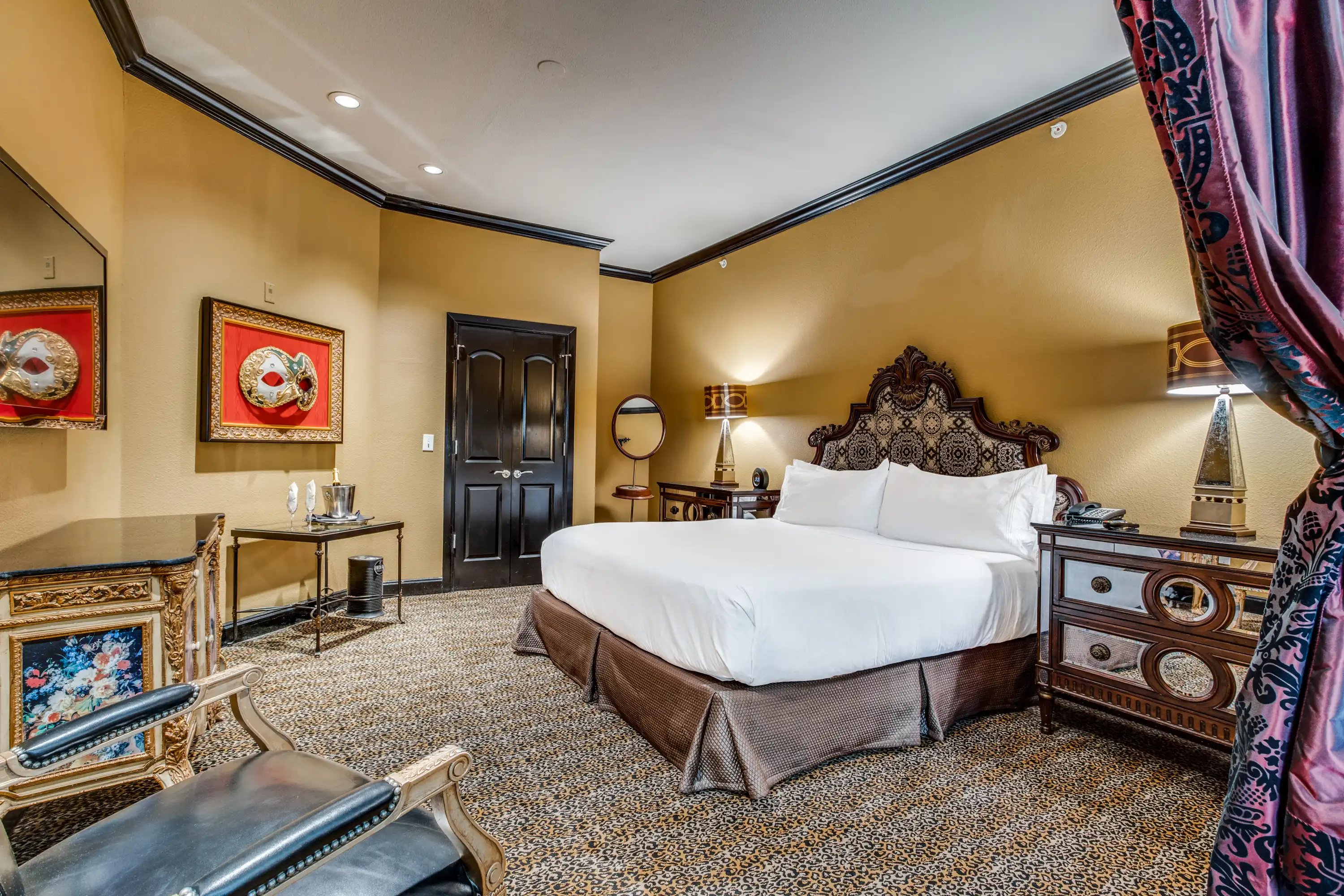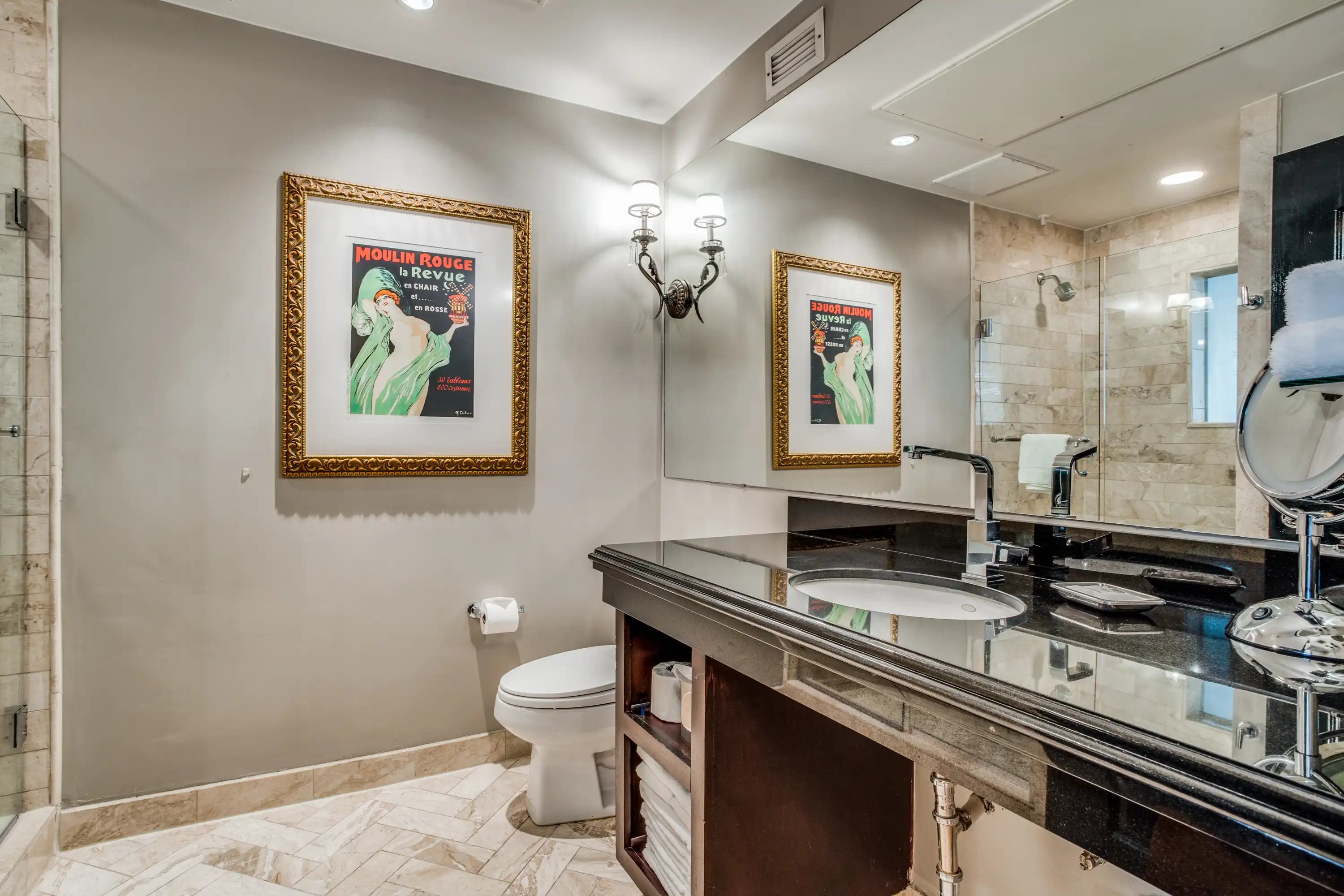 Villa Champagne
Fall into French romance surrounded by leopard print carpets, rich jewel-tone velvet upholstery, and gilded mirrors in...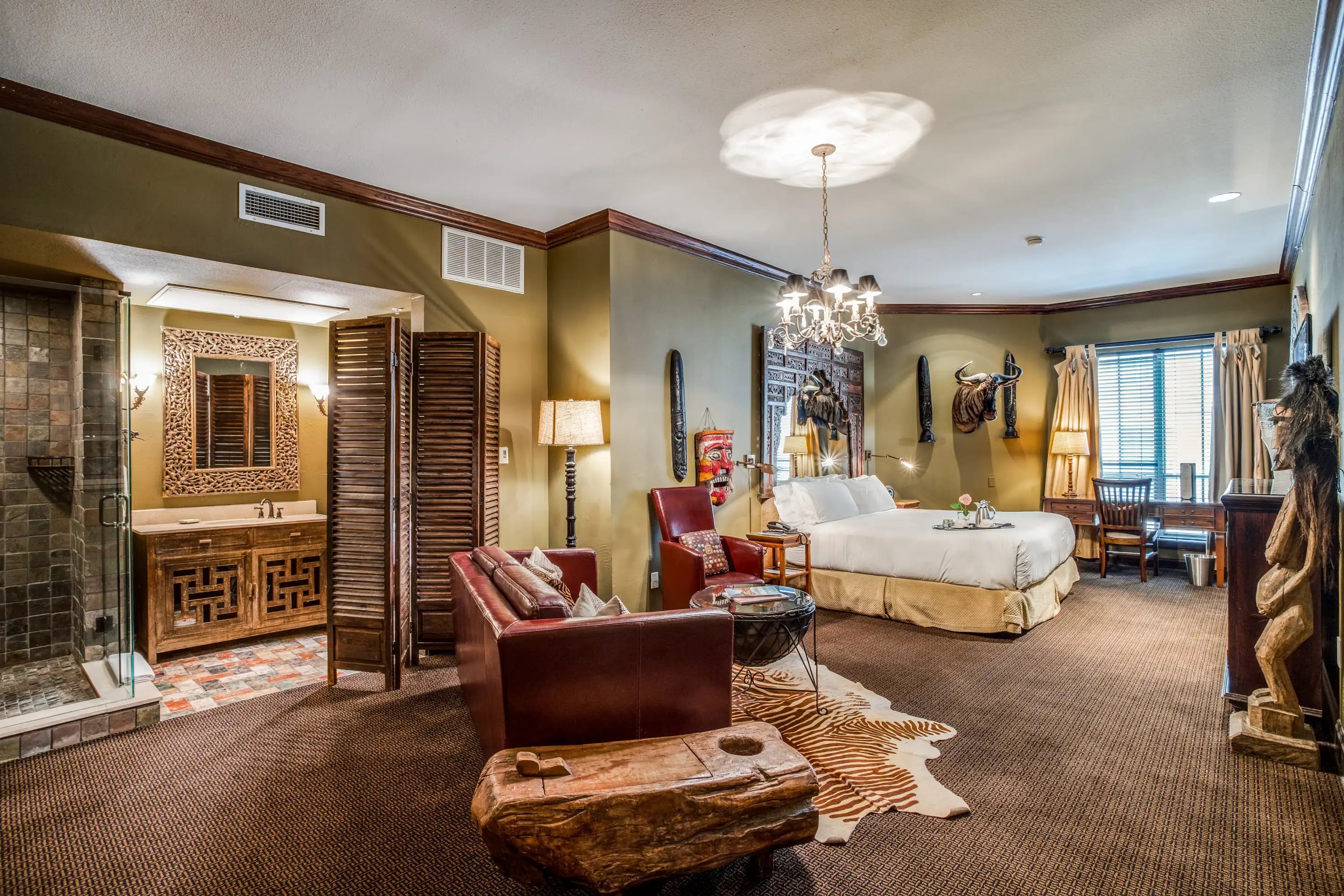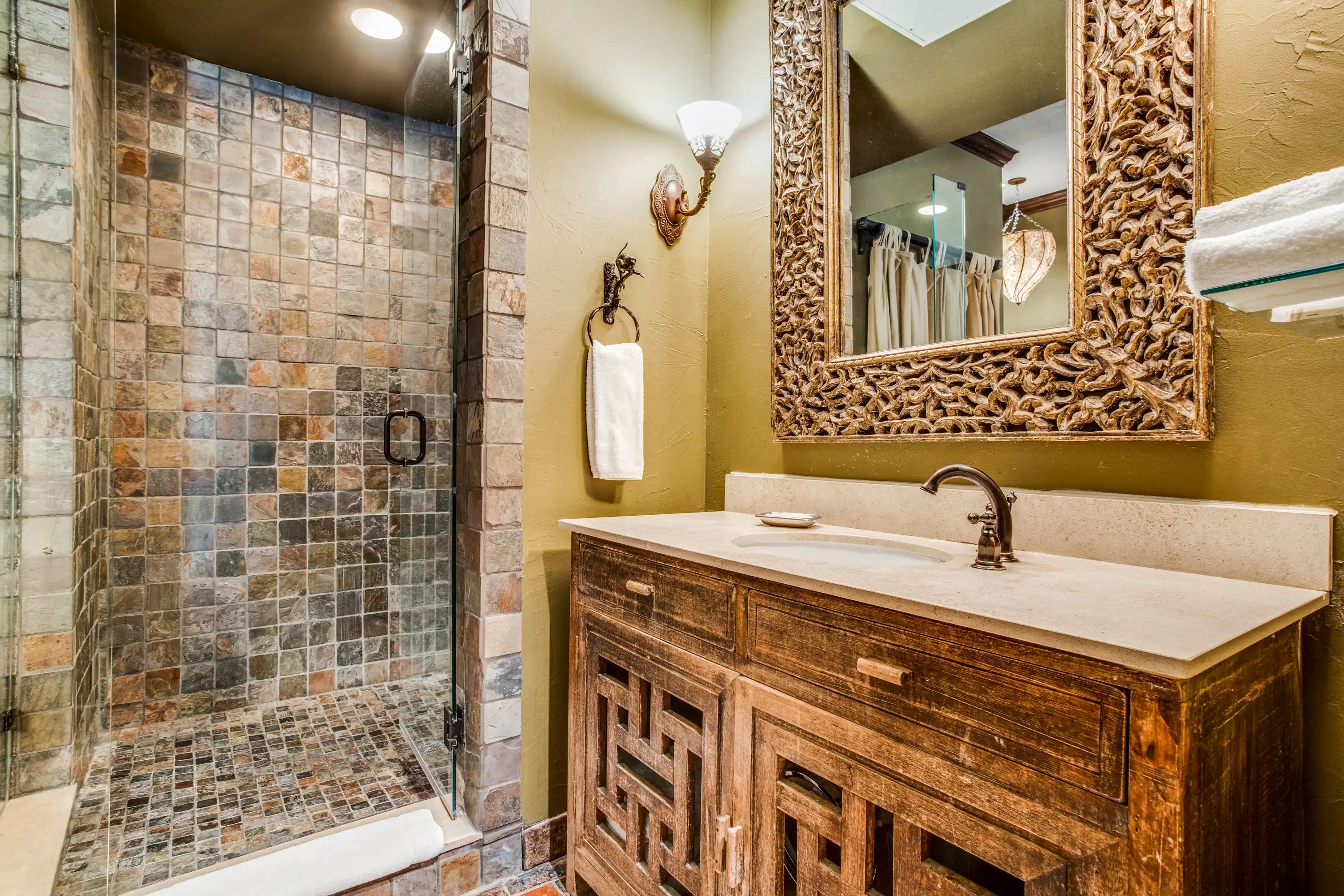 Out of Africa
Escape from the ordinary in the Out of Africa suite, a unique and exotic choice among our themed suites in Dallas....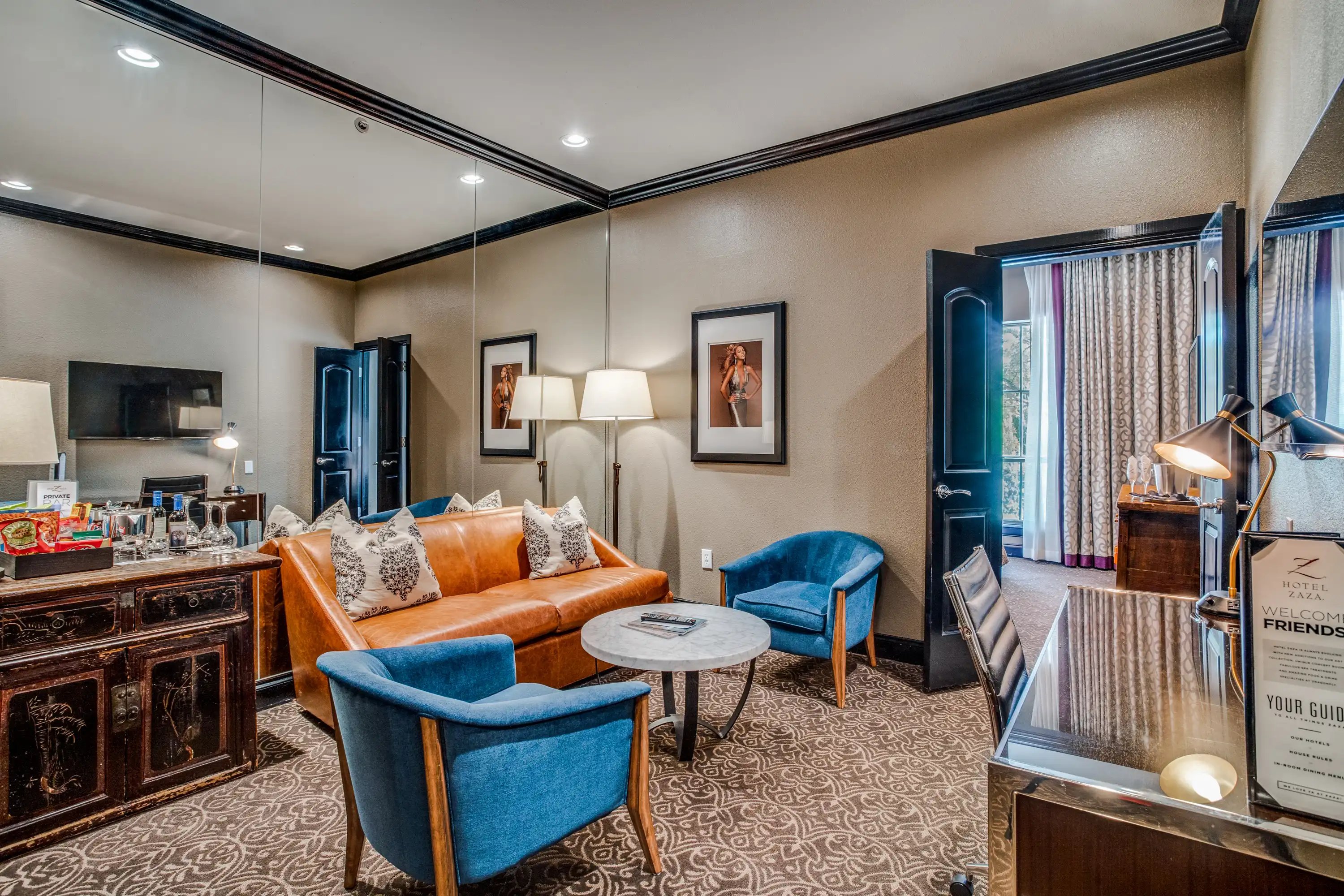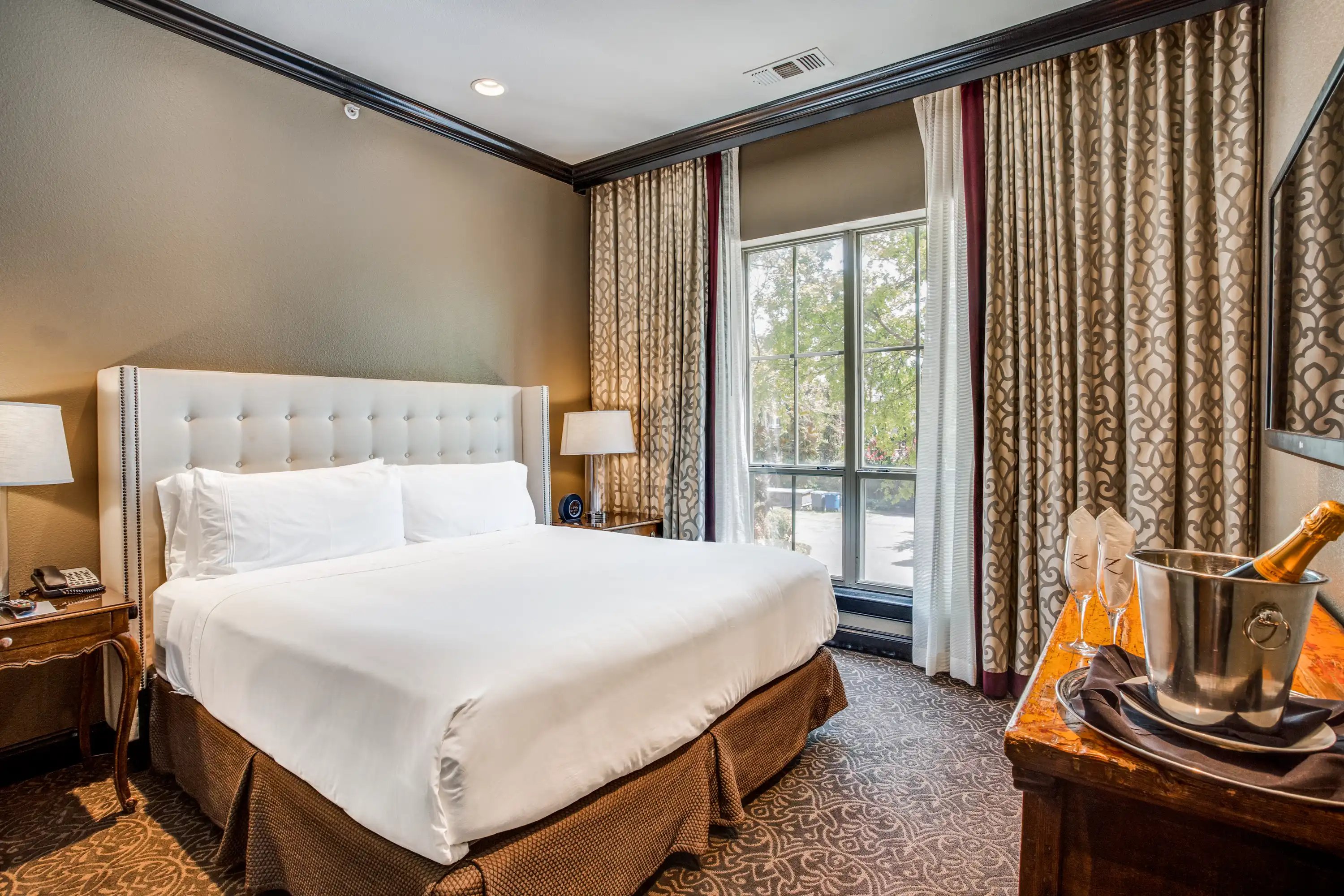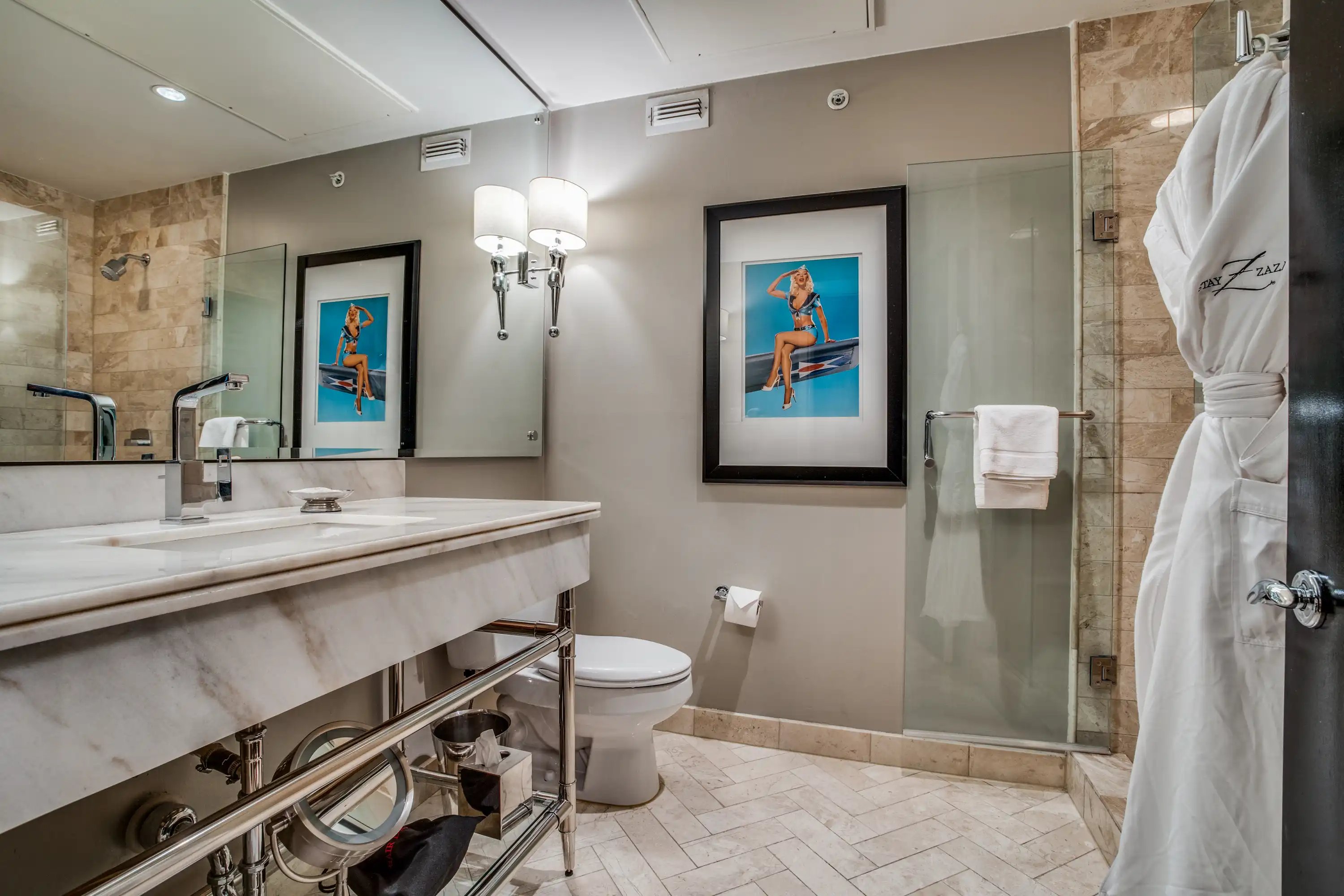 Studio Suite
This cozy king bedded luxury Dallas suite features separate living and bedroom areas, both with 42" LED TVs....